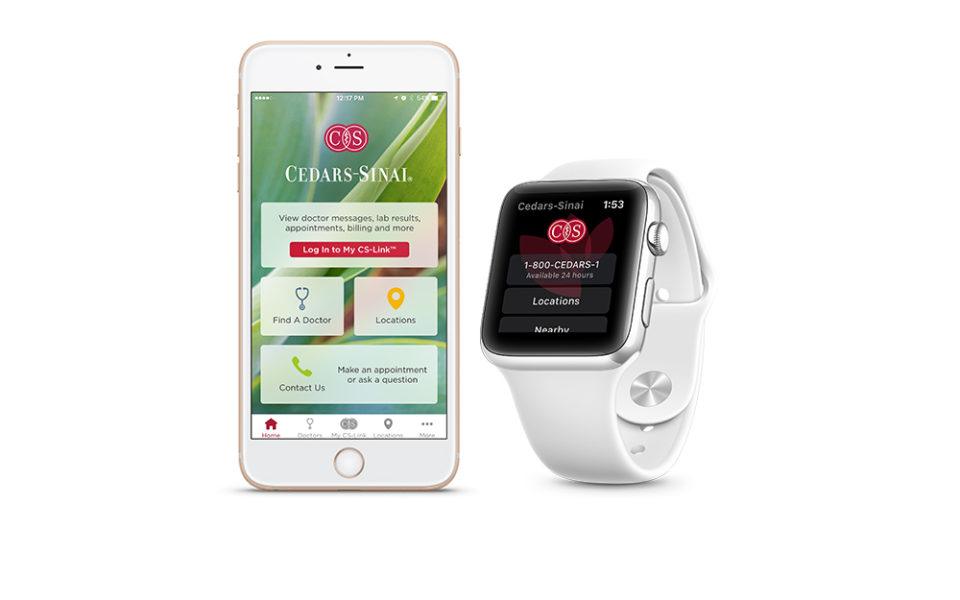 Cedars-Sinai, a Los Angeles-based academic medical center has unveiled new Apple Watch app that helps makes it easier for patients to connect with doctors, get directions to the nearest hospital and access their medical records. Working in conjunction to the provider's iPhone app, the update provides a complete resource for managing your medical records, connecting with your care team and exploring all Cedars-Sinai has to offer.
The free app, which pairs with your iPhone and can be found in the App Store by searching "Cedars-Sinai My CS-Link." Key features of the Cedars-Sinai app update include:
– Communicate with your doctor, check lab results, schedule appointments, track your health and more.
– Find the doctor who's right for you based on specialty, condition or location, or just search by their name.
– Get directions to the nearest Cedars-Sinai urgent care, hospital or medical office. Looking for a bite to eat near the hospital? The app can help with that, too.
– When you connect your My CS-Link account to Apple Health, you can add information to your medical record like steps, blood pleasure, glucose levels and BMI.
"Whether patients are at one of our hospitals, medical offices, or at home, our goal is to leverage technology to put their health records in their hands by meeting them where they are," says Darren Dworkin, Cedars-Sinai CIO in a statement.
Cedars-Sinai also roll out to launch iPad and Android compatible apps later this year.