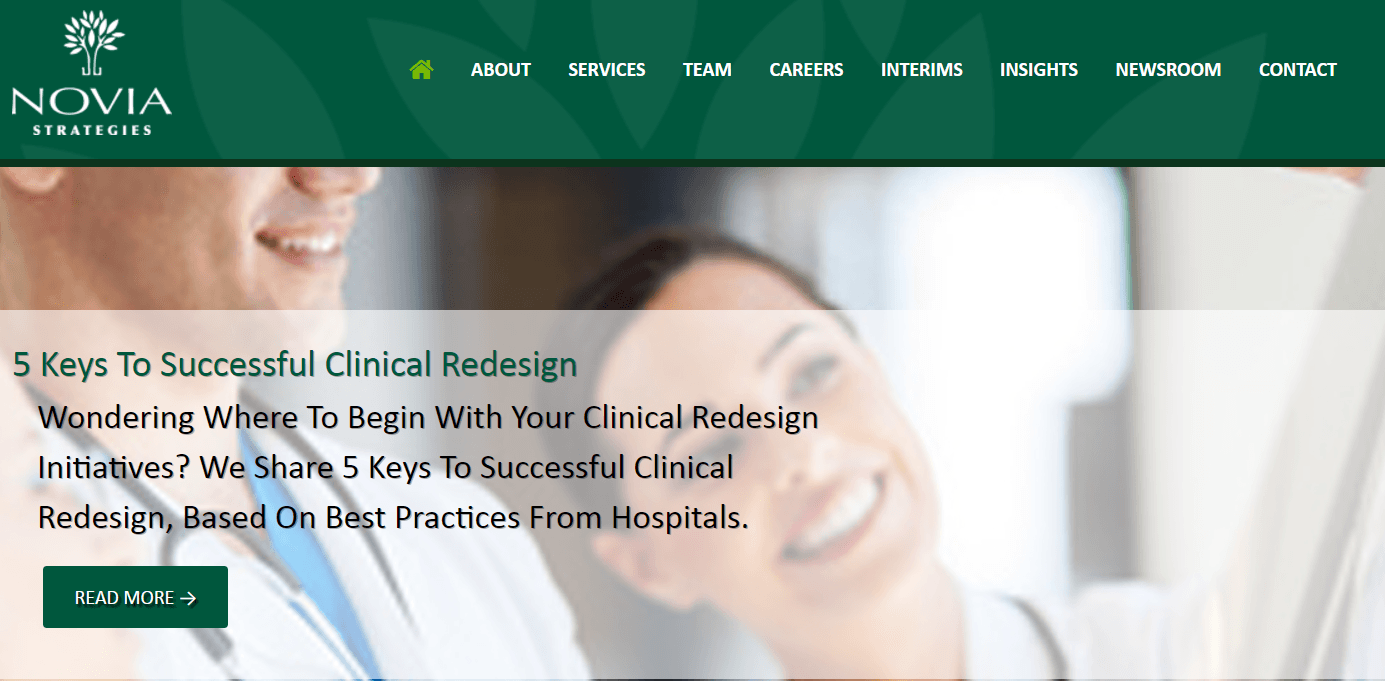 GE Healthcare has acquired Novia Strategies, a healthcare clinical consulting firm focused on delivering critical outcomes in hospital operations. The acquisition will expand GE Healthcare's clinical consulting capabilities to help healthcare organizations meet the demand for increased access, enhanced quality and more affordable healthcare for their patients. Originally founded under the name of InnoVia Health by Nancy Lakier in 1995, Novia Strategies help hospitals and health systems improve their operations, quality and financial strength so they could continue to care for their patient.
As part of the acquisition, Novia Strategies will become part of GE Healthcare Camden Group, which has advised more than 2,400 hospitals and health systems on such critical issues as redesigning care delivery, accelerating health system integration, succeeding with population health management, and maximizing the use of resources.
Novia Strategies' skills and experience are a strategic complement to GE Healthcare Camden Group in several key areas: care management transformation, workforce management, non-labor cost reduction, and sustaining operating performance improvement. Financial terms of the transaction were not disclosed.
 "Over the past two decades, we've saved hospitals hundreds of millions of dollars, improved patient outcomes and redesigned delivery so they can care for patients for generations to come," said Nancy Lakier, CEO of Novia Strategies in a statement. "We share GE's vision to deliver impactful solutions, and look forward to leveraging the broader portfolio and deep analytical and activation capabilities unique to GE to enable breakthrough, sustainable outcomes for more healthcare organizations."
In particular, Novia Strategies' capabilities will help accelerate the activation of large-scale health system transformations including implementing Command Centers and redesigning care across the continuum.