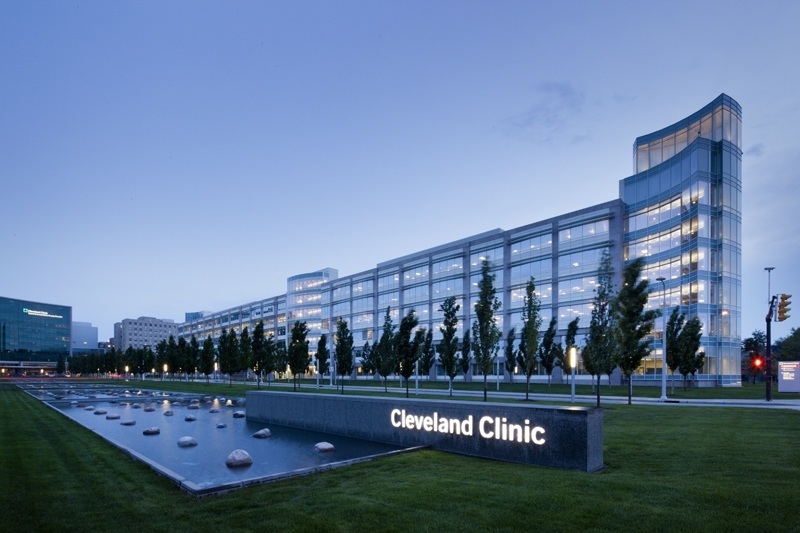 Cleveland Clinic has been awarded a $3.4 million 5-year grant from The National Institutes of Health (NIH) to develop a prediction tool for individual outcomes in epilepsy surgery. Led by Lara Jehi, M.D., the project is five-year collaboration between the Cleveland Clinic Neurological Institute's Epilepsy Center and the Cleveland Clinic Lerner Research Institute's Quantitative Health Sciences team with Mayo Clinic and the University of Campinas.
Epilepsy currently affects 3 million people in the United States with associated costs of care ranging between $17 billion and $19 billion annually. Epilepsy surgery is the treatment of choice for drug-resistant epilepsy but currently remains underutilized due to multiple factors, including an inability to predict individualized outcomes following surgery. Patients undergo sophisticated testing to determine the area in the brain triggering the seizures, yet the decision to initiate this work-up and the final choice of the surgical procedure to perform are subjective and variable.
The multi-center research team will build upon on their first ESN, which used basic clinical patient characteristics, including age, gender and seizure frequency, to provide an objective, individualized prediction of postoperative seizure outcomes at two and five years after epilepsy surgery. Their nomogram and its initial retrospective validation were recently published in Lancet Neurology.
The grant will allow researchers to create an enhanced comprehensive nomogram (risk calculator) by adding additional clinical, imaging, genetic, electrophysiological and histopathology data. The comprehensive ESN will be developed from a retrospective cohort of 450 patients from Cleveland Clinic, Mayo Clinic and University of Campinas, and prospectively validated in 250 patients from the same centers.
The nomogram concept was pioneered at Cleveland Clinic by Michael Kattan, Ph.D., chair of Quantitative Health Sciences, to better help predict outcomes for patients. His risk calculators, designed to help physicians make informed decisions about patient care, have been applied to many diseases, including coronary artery disease, an array of cancers, type 2 diabetes, and total joint replacements.
"The development of risk prediction calculators like the ESN is vital for improving medical decision-making," said Dr. Kattan in a statement. "Tools like this represent another step toward personalized medicine that will ultimately improve efficiency, outcomes and patient care."