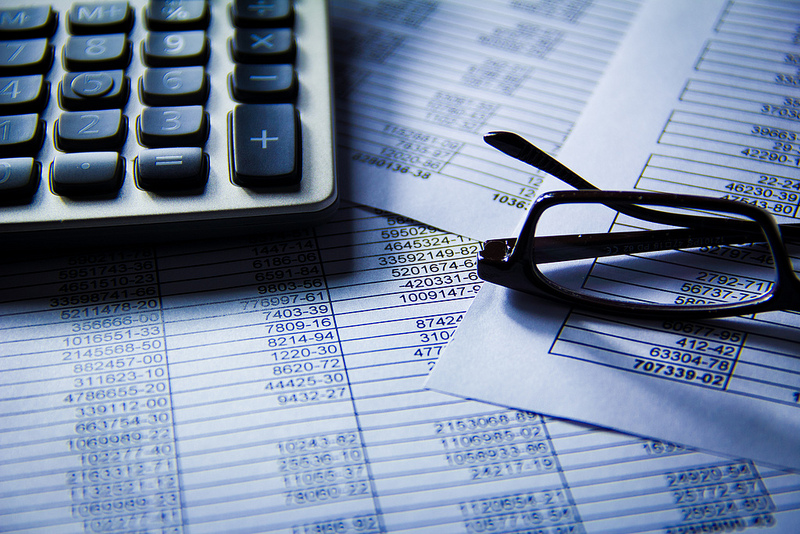 Editor's Note:  Dan Ward is the VP of Strategy at ZirMed, a company empowering healthcare organizations to optimize revenue and population health with an end-to-end platform of cloud-based financial and clinical performance management solutions. 
HIT consultants see firsthand the growing pains of health systems as they increasingly purchase or partner with physician practices. While the aim is to increase efficiency, avoid duplication, lower costs and improve care, the reality is often very different. Incompatible HIS systems and processes between hospitals and physician practices mean that there are often bumps along the road to true hospital/physician integration.
The number of physicians employed by hospitals increased nearly 50 percent between 2012 to 2015, according to the Physician Advocacy Institute, and that trend is unlikely to subside, as mounting compliance requirements make the deeper pockets of a hospital system an attractive refuge for physician practices. But physician practices dreaming of a benevolent parent to take over onerous administrative practices might be disappointed. In fact, both sides will need to invest significant effort to overcome the challenges of siloed data, disparate billing processes and technological fragmentation.
At a time of razor-thin margins for many hospitals, one top of mind concern is a key revenue cycle activity: charge capture. Breakdowns in charge capture can include charges billed for services that differ from EMR documentation, incompatible or even contradictory charges between the hospital and professional claims, or services that quite simply were never charged at all. These errors pose threats to reimbursement that are too significant to overlook.
Even the most advanced HIS systems struggle to reliably identify charging and coding incongruencies across the health system despite the urgency to do so. This has been a persistent challenge: as far back as 1997, AHIMA noted that a significant risk area for audit in the wake of HIPAA would be "discrepancies between the physician's and hospital's codes for the same patient visit."
Leaving money on the table
Despite years of concerted effort and developments within the space, the HFMA estimates that one to three percent of gross charges are lost due to charge capture leakage. These oversights take on added significance if you combine the revenue loss to the system with the potential for compliance issues. For example, DRG assignment errors or missing diagnosis codes may adversely impact risk scores. This dual risk—both financial and regulatory—will grow as Medicare moves steadily towards a MACRA/MIPS reimbursement model. Over the next few years, comprehensive revenue integrity has the dual benefit of not only contributing to additional reimbursement today, but shoring up cost capture to positively impact MIPs payment scores of tomorrow.
Diminishing returns
Historically hospitals and health systems have addressed these challenges either reactively through manual ad-hoc charge audits or proactively utilizing a rules-based engine to flag accounts with potential revenue integrity issues. Though rules-based technologies are capable of efficiently identifying egregious errors using binary logic, they can fail to address millions in revenue leakage.
Here's why: this technology is static in nature. Over time, the technology does not adapt to improved care delivery and charge integrity practices and yields diminishing returns.
As hospitals and physician groups improve both care and administrative processes to increase efficiency, they should see bigger—not smaller—gains to their patient revenue. Healthcare organizations need new solutions that adapt and grow as they improve, and continue to deliver robust financial benefits by uncovering previously undetected revenue pockets.
Solutions to enable a better path forward
Implementing a new integrated, holistic approach to revenue integrity is an important step towards addressing the shortcomings of traditional approaches and effectively navigating the multi-layered complexities of charging, billing and coding faced by health systems today.
In an environment where a health system employs or contracts with a significant proportion of physicians, the most comprehensive method of ensuring enterprise-wide revenue integrity is to leverage both the hospital and physician billing data as independent yet inextricably linked sources of truth. Deploying predictive analytics and machine learning techniques across the two sets pinpoints anomalous discrepancies between the two – i.e., the notion that a hospital charged for a standard delivery and the physician for a c-section on the same encounter. With technology identifying likely issues and intelligently surfacing those issues to the appropriate staff, that same staff is freed to focus on remedying the real charge breakdowns to address root causes and prevent future reimbursement issues. By using highly advanced technologies such as predictive analytics systems can identify millions in lost revenue even after a traditional rules-based engine has cleared all accounts as being error-free.  
To achieve success in ever-shifting reimbursement environments, new solutions for health enterprises must:
1. Integrate seamlessly for both hospital and physician, giving each side visibility into inpatient and outpatient data
2. Identify charges missing from the account using not only rules-based technology, but statistical algorithms and machine learning techniques
3. Identify coding variances (DRG, ICD or otherwise) that impact reimbursement
4. Identify potential overcharges that do not belong on the account to help prevent downstream effects such denials and audits
Growing hospital systems need to effectively scale billing solutions as new physician groups come on board. Newly-owned physician groups need to feel confident that the health system is committed to making it easier, not harder, to fulfill growing administrative responsibilities. A revenue integrity solution physician groups can deploy and hospitals can integrate with their existing tools will help both sides to sidestep the growing pains of hospital/phyisican integration and instead to extract its promised benefits of lower cost, better outcomes, and streamlined administration.