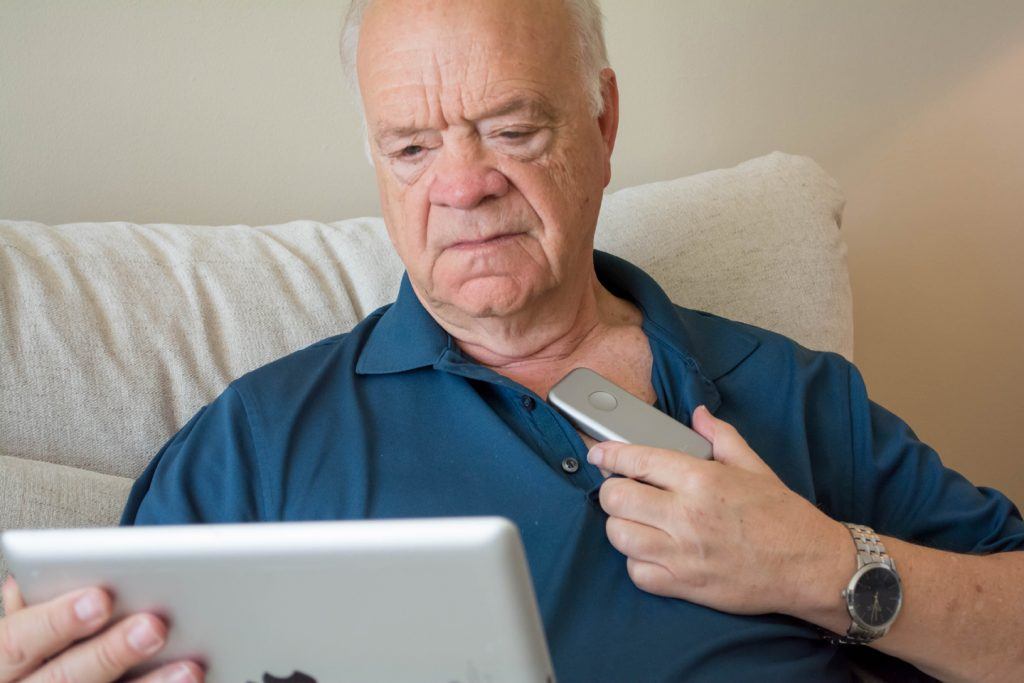 Eko Devices, a provider of mobile acoustic cardiac monitoring solutions has received FDA clearance to market its latest solution, Eko Duo, a smart heart monitor transforming how patients and their physicians monitor heart disease. Eko Duo combines the digital stethoscope and ECG for monitoring patients in the clinic or at home into a compact, handheld device.
The DUO, which patients can obtain with a prescription, can seamlessly stream cardiac data (stethoscope + ECG) to specialists, providing the most holistic picture of heart function. It allows patients to accurately and conveniently navigate dangerous heart health conditions, with the stress-reducing knowledge that the cardiologist is a push of a button away.
The device also offers clinicians a high-fidelity heart diagnostic tool for in-clinic use to quickly spot heart abnormalities including arrhythmias, heart murmurs, and valvular heart diseases. DUO pairs wirelessly with the Eko app on an iPhone, iPad, Windows PC or Android device enabling quick diagnosis and monitoring anywhere. All the data on the app is stored in a HIPAA compliant manner and can be connected to the patient's medical record.
With the launch of DUO, Eko directs its cardiovascular technology to address heart disease – combining heart sounds with groundbreaking ECG technology.  For the first time, 28 million Americans with heart disease have the ability to bring the level of cardiac screening they get in the hospital back home with them. Studies reveal that 25 percent of heart failure patients are readmitted to the hospital within 30 days and 50 percent are readmitted within six months. Heart failure costs the nation $30.7 billion annually.
"Congestive heart failure patients often yo-yo in and out of the acute hospital setting due to sub-optimal monitoring and outpatient management. DUO presents a promising opportunity to predict acute CHF exacerbation earlier and therefore a chance to intervene sooner. The potential in this device to keep patients healthier, out of the hospital, and save the health care system money is the triple-aim of healthcare we are always looking to achieve," said Dr. Alex Ding Former Board Member, American Medical Association in a statement.
In 2013, three students from UC Berkeley (Connor Landgraf – CEO, Jason Bellet – COO, and Tyler Crouch – CTO) founded Eko Devices to invent the next evolution in stethoscope technology.  In September 2015, Eko launched its first FDA cleared product – CORE – an attachment designed to transform any ordinary stethoscope into a smart medical device by wirelessly connecting it to a smartphone or tablet.
Eko is also developing machine-learning algorithms that can be combined with DUO to automatically alert patients and their care teams of suspected decline in cardiac function.