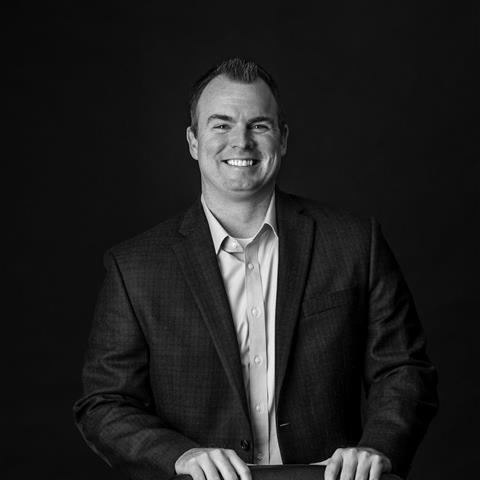 Editor's Note: Warren Whitford is the Market Research & Sales Director at KLAS Research. His areas of research focus at KLAS include healthcare management consulting, HIT consulting and value-based care transformation. 
Many providers are reevaluating their EMR and other IT system options as they look to upgrade from solutions that are obsolescent or being phased out by the vendor, and to advance new capabilities like population health, business intelligence, and telehealth. Providers look to consulting firms to advise them as they invest in new technology that is complex, often outside of a healthcare executive's expertise, and costing up to hundreds of millions of dollars. Providers also look to consultants to help them save money, leverage best practices and make sure the implementation goes well.
KLAS asked providers about their actual experience working with leading firms like PwC, Impact Advisors, Chartis Group, ECG (Kurt Salmon), Encore, Deloitte, Leidos Health, Cornerstone Advisors, Huntzinger, and MedSys Group. The resulting report, "Vendor Selection 2017: Crucial Factors to Consider When Choosing a Consulting Firm," indicates that the average rating for all of these firms was generally high, though not all firm ratings were based on sufficient data to meet the KLAS Konfidence level.
Providers have strong opinions on what they're looking for in a health IT consulting firm.
1. Experience
Providers are looking for solid experience with choosing and implementing acute care EMRs, but also look for broad experience with other IT solutions, including post–acute care, CVIS selections, telehealth, document management and imaging, human capital management, and population health. While providers were satisfied with a number of top vendors when it came to vendor experience with acute care EMR, that confidence did not always extend to other solutions.
"I think that Chartis Group did a good 
job sharing a comprehensive amount of information to help us see the maturity 
levels of the different cardiology solutions."
2. Delivering Value
Providers express a strong preference for consulting firms that provide top expertise, unbiased work, and flexible processes at a price providers consider commensurate with the value delivered.
The report finds that although an expensive option, PwC provides the highest value to clients by offering top expertise, unbiased work, and flexible processes. This value, combined with PwC's willingness to partner with clients on financial compensation and work within providers' financial limitations, leaves customers feeling that the firm delivers high value for the price.
"PwC understands us. They never nickel-and-dime us; they actually do the opposite. They are always willing to renegotiate costs if we need to, so they are very flexible that way."  
3. Objectivity
Although providers can benefit from firms having strong relationships with IT vendors, they expect firms to have equal knowledge of all options being considered. They also expect firms to deliver all the information they need to make a decision without influencing the outcome.
"Our consultant from ECG did everything possible to be unbiased about the vendors we were looking at. If an email went to one vendor, it was also copied to the other. Our consultant was very careful to not portray favoritism in any part of the system selection… They gave input and feedback but never tried to steer me or the vendors we were considering. I found the firm to be very professional both with the vendors and with me as a customer."
4. Deep expertise and methodology
Firms with deep expertise and strong methodologies are seen as better able to advocate for clients and provide accurate TCO as they progress through the vendor-selection process.
"Encore's help developing a total cost of ownership was very good, but we will have to wait 10 years to see whether it was correct. The system vendors tend to underestimate where their customers are going to need to put resources. Those kinds of costs might not get identified early in the process, and Encore helped us identify where in the install process other customers had needed to make unplanned investments."
5. Trust
There are three components to how providers view trust. One is derived from competence. Is this firm respected by past clients?  Do they have a track record of consistent performance? Another component is personal trust. Will this firm have me and my organization's best interests at heart? Finally, demonstrating the effort and ability to getting to know each client's unique culture and needs is a fundamental requirement to being viewed as a trusted advisor.
"Chartis Group was excellent. I can't say enough positive things about them. They were very, very thorough and very client focused. They really took a lot of time to understand our needs and were very, very thorough in the processing of receiving responses from the vendors during our RFP and reference checks."
Conclusion
As health IT becomes increasingly complex and mission critical, consulting firms have an important role to play in helping providers select vendors. Successful firms will be the ones that deliver value, offer relevant experience and expertise, provide objectivity and win provider trust.
*Provider quotes in this article are all from the KLAS report, "Vendor Selection 2017: Crucial Factors to Consider When Choosing a Consulting Firm," which is available free of charge to providers (with registration) at www.klasresearch.com).