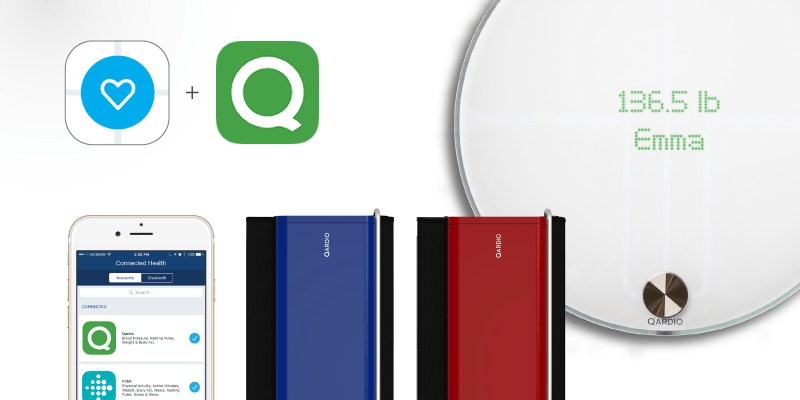 Tactio Health Group, a provider helping innovative healthcare organizations make the patient experience connected has signed an integration partnership with Qardio, a provider of smart health monitoring products. Starting today, QardioArm, a FDA approved smart blood pressure monitor and QardioBase, a connected scale and body analyzer will be integrated onto Tactio Health Group's mobile health tracking solutions, making our products available for its users and its healthcare partners around the world.
Tactio Health Group offers mobile health tracking solutions for a wide range of preventive care apps from corporate wellness to executive health and hospitals, expanding patient web portals, home health and remote chronic disease management using the mHealth and BYOD model for obesity, hypertension, diabetes, atherosclerosis and COPD.

Patients and TactioHealth app users can now sync their Qardio data such as blood pressure, heart rate or weight onto their Tactio app so they have all their health records in one place. For doctors, Qardio's device will also be integrated with TactioRPM, Tactio's Remote Patient Monitoring platform, that will allow them to see their patients past readings and remotely monitoring their health whenever wherever.
"At Tactio we've spent countless hours designing, building and maintaining a complete system for patients to enjoy, take ownership of their health condition and start living in a new relationship and access paradigm with the healthcare world around them," says Michel Nadeau, CEO and founder of Tactio. "Today, we're glad to team up with Qardio and their innovative health monitoring devices that fit the modern lifestyle. Working together, we are proud to make a difference as we're committed to transforming the patient journey making them digital, mobile and connected.''