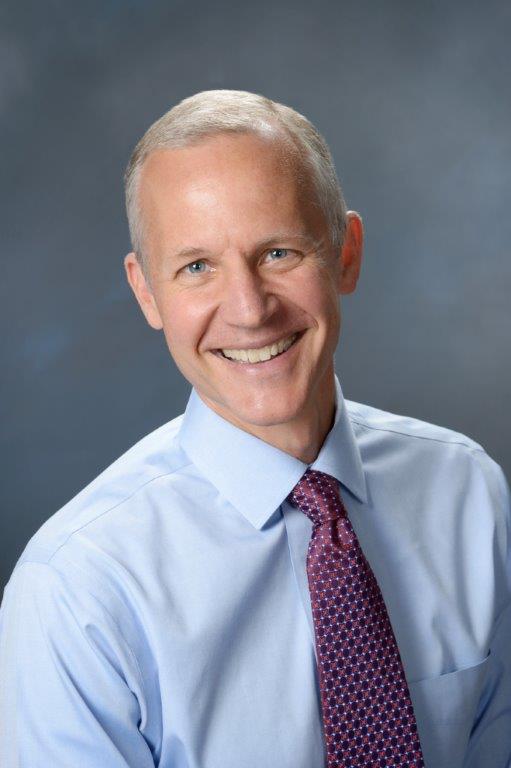 Editor's Note: Dr. Ross Ellis is the Medical Director at Zynx Health to help implement evidence-based care guidance across a broad range of health systems in the US, Canada and the Middle East. In his own practice in eastern Pennsylvania he has helped manage clinical decision support for EHR-based workflows. Dr. Ellis completed an MD degree, MPH degree and residency training at Columbia University in New York. He is ABIM-board certified in general  internal medicine.

Hospitals and health systems are investing a tremendous amount of money and human capital into clinical improvement programs designed to improve the delivery of care through standardized best practices. Many of these programs, however, rely on evidence-based order sets that are a year or more old. This means clinicians are missing out on critical insights from more recent data that could drive better improvements in care and reduce care costs.
It's a common scenario: precision analytics is applied to stale data. And stale data is about as good as stale donuts in terms of improving patients' health. The demands of today's value-based payment arrangements rely on continuous improvement, and that requires up-to-the-minute evidence-based recommendations. To produce the best outcomes, clinicians need fresh data.
The Value of Order Sets
Order sets offer straightforward clinical decision support within computerized provider order entry systems. They are much faster than writing single orders; they deliver real-time, evidence-based prompts; they're easy to update; and they support coverage of multiple patient problems through linkages among order sets. But they also run the risk of standardizing outdated medicine across an entire organization if the content backing the decision support tools is not adequately maintained.
Hospitals and health systems are typically a year behind in reviewing their content, which means at least some of the information delivered to the point of care through the electronic health records (EHR) is out of date. To update content, physicians either manually review existing content against the latest evidence-based sources or brand new content completely replaces existing content. Neither of these approaches is ideal.
A manual review of all current content is nearly impossible due to the time and resources required. Reviews tend to occur on a rolling cycle, so the first-reviewed content eventually becomes the most outdated. This approach can lead to too much time spent updating content that really doesn't need changing. On the other hand, if an organization replaces all the content before making additional updates, there could be an even longer lag time between data versions.
Eliminate Manual Processes
Technology can simplify and expedite order set updates to reflect up-to-the-minute evidence-based best practices for procedures and clinical conditions in key departments. Organizations can prioritize data that should be updated most frequently, such as procedures or conditions that are high-volume, high-risk, or high-cost. Updates for vital interventions can be automated using real-time comparisons between an organization's current best practices and the latest evidence-based recommendations. Newer information technology also can help healthcare professionals determine what evidence is most often updated and prioritize the most-immediate needs.
This strategy allows healthcare organizations to leverage existing content without disrupting data that rarely changes, and focus on the more rapidly changing areas that require critical updates. For organizations that have already built quality content, this method eliminates the need to start from scratch, creating a more up-to-date content engine and prioritizing updates for areas with the greatest clinical decision-making impact.
Consult the Experts
Once potential areas of change have been discovered and recommendations made, it is critical to seek the input of the people who will ultimately be responsible for the content's use–the physicians. Physicians–especially those who have been practicing awhile–rarely like being "told" how to do their work. However, physician acceptance usually improves when clinicians have the opportunity to participate in the standards development and approval process.
The approval of standards can be expedited with the use of an asynchronous communications system to alert physicians of proposed changes. Clinicians can be emailed links to different entries and see recommended changes and the reasons they're proposed. Ideally the system will also indicate if the change is guideline or journal based, if it is a regulatory requirement, or if it's based on some other need. Upon following the emailed links, physicians should be able to easily review the evidence in a relevant context, and then forward any approvals, rejections, or comments from within the same system.
Once a change is approved, an organization should be able to easily update the system and have the new information immediately appear in the EHR. Physicians are then able to work with the best evidence-based–and approved–information.
Ultimately, clinician consensus and collaboration simplifies the adoption of standards, and in turn, elevates quality, drives down the cost of care, and creates alignment with value-based care objectives.
Flexibility Is Key
Over time, the content that drives an organization's order sets may be a mix of internally-built resources, data from a content vendor, or both. When considering content analysis technology, the ability to integrate content from the selected vendor with internally developed or third-party content is critical. This ensures that current content needs are addressed, as well as provides flexibility for the future.
Fresher Data Is Within Reach
The inclusion of current content within the EHR paves the way for cost-effective, quality care. By adopting technology that automatically compares existing content to the latest evidence and gives priority to the most rapidly changing areas, organizations empower physicians with tools needed to improve quality clinical and financial outcomes. Hospitals and healthcare systems are then better positioned as continuous learning organizations and equipped to succeed under evolving value-based care models.