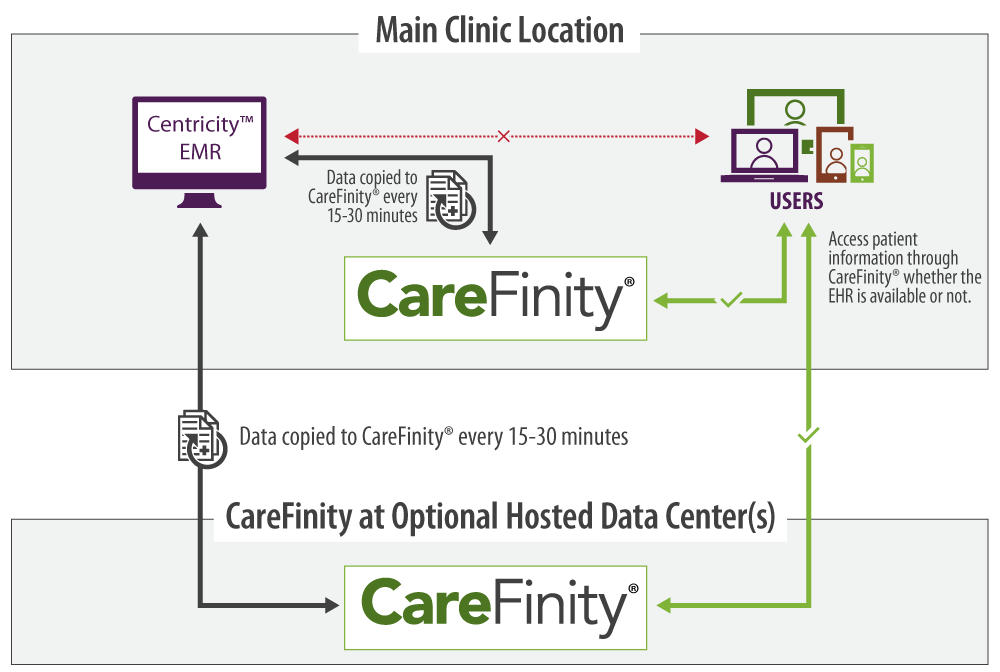 GE Healthcare has partnered with eMedApps as part of the GE Healthcare Centricity partner program that offers a comprehensive business continuity solution to GE Centricity EMR customers. eMedApps' partnership with GE Healthcare will provide customers with an efficient and innovative contingency solution that allows clinicians, schedulers, and administrative staff to securely access stored patient information from any device – including mobile devices – whether their Centricity EMR is available or not. The versatile, browser-based application delivers all the data, images, results, notes and documents needed and allows users to document visits without resorting to paper.
Every healthcare organization needs a comprehensive business continuity plan. Relying on paper during unplanned outages from severe weather, software transitions, or network downtime is not a safe and secure option. With no access to patient records, schedules, documents, images, and notes, it's nearly impossible to run a clinic or health system. Even planned outages, upgrades, and conversions require access to a comprehensive patient record.
How it Works
Every 15 to 30 minutes, CareFinity® copies all changes made to patient data in your Centricity EMR to one or more "clone" servers. If the Centricity EMR is unavailable, users simply click on the CareFinity® icon from their desktop or mobile device, log in, and view their current appointment schedule or patient search screen. Simply choose a patient from the schedule or search for the desired patient and CareFinity® will deliver all the data, images, results, notes, and documents you need.  With CareFinity®, healthcare organizations can document your visit in real time and the system will put the note back into the patient's chart in the Centricity EMR when it becomes available.
"The vision of the Centricity Partner Program is to offer our customers dependable, vetted solutions that complement the Centricity EMR," said Neeti Gupta, Director of Independent Software Vendor Marketing Programs at GE Healthcare Digital in a statement. "With eMedApps' CareFinity 3 solution our customers can continue to access the patient data that is critical to providing quality care during short-term EMR and health IT system outages."