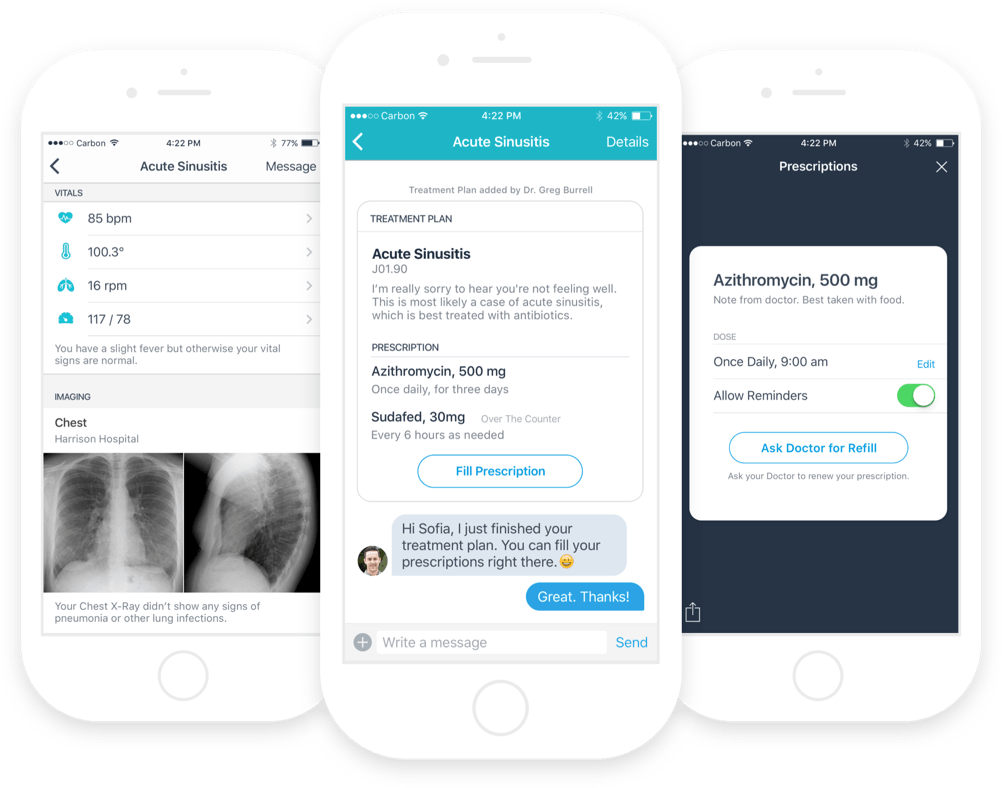 After quietly testing its mobile healthcare network, San Francisco-based Carbon Health has raised $6.5 million in funding to launch its mobile-based connected healthcare network. The funding round was led by BuildersVC with participation from Javelin Venture Partners, Two Sigma Ventures and Bullpen Capital among others and prominent angel investors including Aaron Patzer, Elad Gil and Russ Fradin.
The company plans to utilize the funding to accelerate the development of its platform and rolling out the platform to independent healthcare practices nationwide. Carbon currently has a primary care clinic in San Francisco where it spent the last six months testing its platform optimize the patient experience. 
Founded in 2016 by CEO Eren Bali and co-founders Tom Berry and Dr. Greg Burrell, Carbon Health's marketplace connects healthcare practices with patients. The company's unified technology platform offers providers end-to-end care – including scheduling, electronic health records, telehealth and billing – to streamline their practice and reduce administrative overhead.
Carbon's doctors are accessible online through its app on the Apple Store and Google Play and in-person at our clinic, providing a seamless and easy experience that works with our busy lives.
Key features include:
• Chat with our doctors online
• Schedule same-day-appointments at our clinic
• Confirm prices before your visit and pay your bills online
• Follow-up on treatment plans on-the-go
• Prescription orders, refills and home deliveries 
• Have your complete medical records at your fingertips
• Lab updates, pill reminders 
"To deliver the best experience possible, we've been perfecting the model for the past six months through our primary care clinic in San Francisco. I'm excited to finally expand our practice in the Bay Area and roll out our practices nationwide," remarked Eren Bali founder and CEO. "The Carbon team brings doctors, designers and engineers together to build a healthcare experience that makes sense to both patients and physicians. We believe doctors truly care about their patients, and with the right technology platform they can give a dramatically better patient experience while actually reducing their costs."