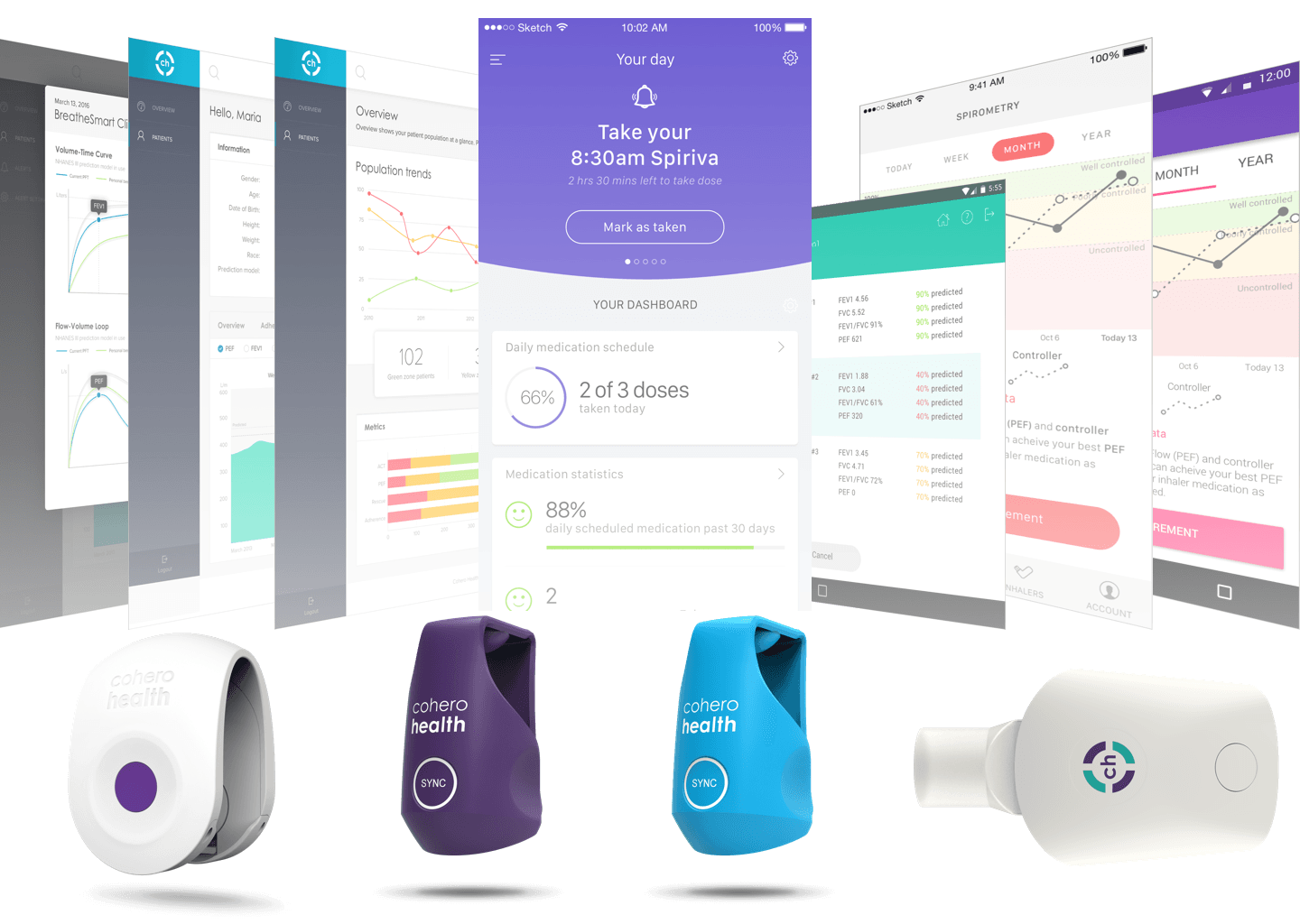 Cohero Health, a NYC-based digital health company developing connected health tools and technologies to empower respiratory patients and improve care through smart mobile devices, has added strategic investors Samsung NEXT and Omron Healthcare to its oversubscribed Series A round. The company originally announced its $9M Series A in late 2016 but elected to allow for
the investment of additional strategic capital.  With the addition of the two new strategic investors/partners, the Series A round totaled over $10.5 million in funding.
The digital health company plans to utilize the supplementary funding to support the commercialization of its respiratory disease management platform, BreatheSmart that enables tracking of both controller and rescue medications, along with clinically accurate lung function measurement, in real-time. Clinical validation has demonstrated the platform's viability, achieving medication adherence rates 2.5 times those of standard of care, along with drastic reductions in emergency room visits.
"BreatheSmart from Cohero Health provides both connected hardware and software as an integrated platform, with a high attention to usability – this is no easy feat. We are especially impressed with how the team developed their range of mobile spirometers, which required significant work around manufacturing, clinical efficacy and regulatory approval," said Amit Garg, Principal at Samsung NEXT. "We are looking into how healthtech startups can use software and services to make a disruptive impact into chronic disease management. Cohero Health has created a great solution for respiratory care, tackling the opportunity to help 50M Americans and 300M worldwide who suffer from asthma and COPD."
In addition to improving care through digital tools, the company is building the world's largest data set of respiratory patient demographics, medication utilization, symptoms, exacerbations, pulmonary function, medical history, outcomes and costs. With this data, Cohero Health is introducing a new paradigm of respiratory medicine powered by predictive analytics and personalized treatment.
To date, Cohero Health has successfully deployed its platform across more than 25 commercial partnerships including major healthcare systems, hospital systems, payers, pharmaceutical manufacturers, pharmacy benefit managers, and other strategic partners, representing over 1 million pediatric and adult asthma, COPD, and cystic fibrosis patients.