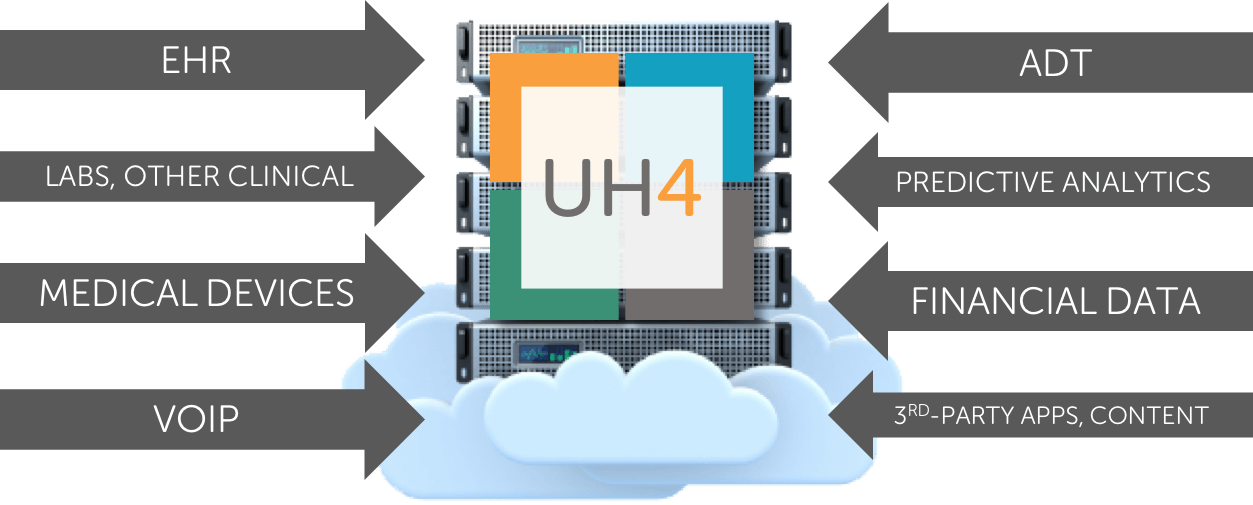 Uniphy Health – a provider of mobile solutions for clinical communications and collaboration  has unveiled UH4, an enterprise-wide collaboration platform that enables all apps in a hospital, clinic or healthcare facility to share data and work together. This is what Gartner calls "the real-time health system, a set of technologies that make health care organizations "more aware, collaborative and patient-centric" and allow care teams to work together across the care continuum.  
UH4 was developed in part as a result of input from Uniphy Health clients such as BayCare, RWJBarnabas Health Jersey City Medical Center, Catholic Health Services and Carle, which are industry leaders in the use of technology to achieve length-of-stay reduction, better post-discharge care coordination, referral leakage elimination, physician performance improvement and clinical documentation improvement. With UH4, a single platform will deliver all of that plus organizational knowledge sharing and even a virtual physicians' lounge – and it will support future application development.
"Healthcare executives consistently tell us their greatest challenges are communications-related," said Dr. Stuart Hochron, chief medical officer of Uniphy Health in a statement. "Data is trapped in silos and care pathways are broken. With UH4, the same powerful groupware common in business – customizable role-based applications developed on an enterprise foundation – is now available to healthcare organizations. The UH4 platform makes healthcare measurable, accountable and patient-centric and allows people to work together and work better."
Key features of UH4 include:
– Patient-centric communications: UH4 helps connect and coordinate all members of the care team, regardless of location, around the needs of the patient. The system is designed to adapt as those needs change.
– Real-time patient-centric data: UH4 interfaces with third-party data and applications including EHRs, HIEs, financial data, CRM systems, charge capture, mobile forms and more. So critical patient data previously locked in remote systems is now available to physicians and applications at the moment of need – saving time and saving lives.
– Performance metrics and insights: With UH4, organizations will be better able to capture and report detailed performance data throughout the patient experience. So hospitals can evaluate a range of key performance indicators (KPIs), enabling them to reduce patient waiting time and staff downtime while delivering higher-quality treatment faster.
– Accelerated clinical workflows: Physicians spend as much as a third of their time – and nurses up to 50 percent – on documentation and data entry. UH4 streamlines clinical workflows and automates manual processes, meaning providers can spend more high-value time focused on direct physician- and nurse-to-patient interaction.
– Enterprise on a single platform: The "holy grail" for healthcare organizations is to have all systems – not just clinical applications but functions like payroll and continuing medical education – on one platform. With UH4, that convenience, security and economy of scale is finally here.