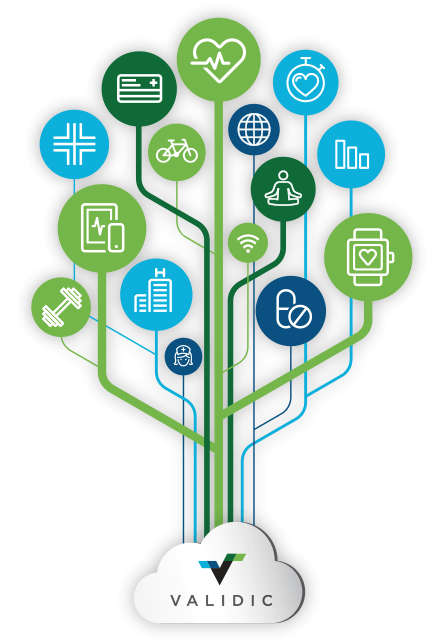 Digital health integration platform Validic has announced integration with Salesforce Customer Relationship Management (CRM) system to securely view patient-generated health data. With this integration, care teams can now manage their patient population with near real-time data from over 400 personal health devices—creating more connected, personalized touchpoints with patients driven by actionable insights and clean data visualization.
Integration Details
Transforming the way providers service, engage and innovate with patient care, Salesforce healthcare solutions enables health systems to drive effective care coordination and engagement.
The Validic integration installs a "Health / Wellness" application into the Salesforce tool – delivering metrics related to sleep, biometrics, weight, fitness, routine, diabetes, and nutrition. This data comes from the largest connected health ecosystem of:
– Wearables & Connected Fitness Equipment
– Clinical In-Home Medical Devices
– Consumer Health Applications
– Health Data Aggregators
– Vitals Kiosks
– Lab Diagnostics
The Validic Health/Wellness application will work with any Salesforce implementation including the HealthCloud. Salesforce HealthCloud sits on top of the EHR enabling next generation care management and coordination, which is greatly enriched with the personal health data directly from the customer/patient/member.