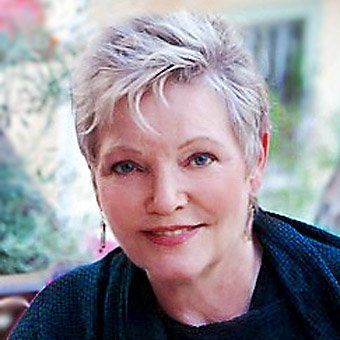 With January barely behind us and new occupants in the White House, perhaps it's a good time to set aside what might change for a moment and focus on what must. Interoperability is a more urgent concern in 2017 due to goals established last year by the Office of the National Coordinator (ONCHIT) and the passage of the 21st Century Cures Act, which legally requires healthcare IT interoperability by the end of the current calendar year.
The Interoperability Standards Advisory for 2017, released by ONCHIT in December, is an effort to facilitate interoperability by releasing "essential standards and implementation specifications" determined in dialogue with public and private sector partners. These partners include healthcare IT vendors with products installed in 90 percent of U.S. hospitals that have also made a public commitment to the ONCHIT-created Interoperability Pledge and its essential elements:
1. Use standardized APIs.
2. Make it easier for patients to access data.
3. Don't block information.
Even if the pledge itself promises little in the way of holding signees to their promises, the Cures Act will likely prove thornier. As detailed in the legislation, technology certification will require vendors to demonstrate that they are not blocking information or in any way inhibiting data transfer. They must also utilize application programming interfaces (APIs) or a similar data transfer enabling technology.
But while 21st Century Cures may be the match that lights the interoperability pilot, it won't be the source of heat and energy. If health IT interoperability is achieved this year, it will be because significant technological and policy goals have been identified and realized.
So where do we stand on interoperability in early 2017?
– Almost all hospitals now have a certified EHR. No, this does not represent a conclusive accomplishment. Rather, virtually universal adoption of EHRs gives us a moment of pause as we look to what still needs to be done. We have the necessary platform, and now we need to keep improving to exchange data amongst entities in a way that makes clinicians more satisfied.
–
Work on an interoperability standard is progressing and showing promise.
The Fast Healthcare Interoperability Resources (FHIR) standard that Health Level 7 (HL7) has been working on is maturing; the organization expects a normative version to be released this year. That's good, given the Cures Act mandate.
–
The shift to value-based care is happening and will continue.
According to
a recent KPMG survey
, half of health systems are now reimbursed in part for value-based care hinging on cost and quality factors. A full quarter of survey respondents said they would be engaging in value-based reimbursement plans in the next three years. Only 7 percent said they would not. The train is in motion and it requires comprehensive healthcare IT that is fully enabled to exchange information as effectively as possible.
Of course, no one is arguing that now is the time for clinking champagne flutes and excessive back-slapping. Industry surveys and anecdotal data tell us a story of unsatisfied clinicians who still lack full patient data and are hindered clinically as a result.
What must still be accomplished in 2017 to move closer to fulfilling visions of a comprehensive healthcare IT system nationwide?
– Continue pursuit of a standard. Right now FHIR is the front-runner for default healthcare IT standard. The smart money might bet on FHIR because it has a development timeline advantage, but there are no guarantees. Normative status for FHIR means vendors could potentially include it in products in time to meet Cures Act requirements.
–
Create application programming interface (API) initiatives.
Earlier this year,
Chilmark Research released a report
on APIs in healthcare with recommendations for each industry participant.
     –
Health care organizations
should initiate API programs, urge EHR vendors to develop APIs, start API governance discussions and focus on user interface issues.
     –
HIT vendors
must start programs with FHIR and APIs, and re-evaluate interfaces from a product rather than services perspective
     –
Payers
need API programs, too, starting with paid claims data. They should also cultivate relationships with independent developers.
     –
Data integrators
should understand how to support FHIR and utilize a value-based monetization model as opposed to an access-based model.
     –
Device manufacturers
will look to partnering with EHR vendors and integrators, and should also embrace a value-based monetization mode.
–
Revamp healthcare further.
It's not just value-based payment models that are changing the provision of healthcare. As
John Glaser writes in Hospitals and Health Networks
, collective industry actions point toward establishing healthcare IT solutions that include but do not culminate with APIs and FHIR. The number of accountable care organizations, currently approaching 800, continues to grow as technology enables both care coordination and multi-payer risk.
The larger message and broader vision in Glaser's interoperability article is one healthcare would do well to embrace. Healthcare is not simply engaged in technical interoperability; the industry is also breaking out of an approach to care that walls off bits of patient data in the separate files of different providers, that primarily pays for procedures and solutions after the patient has fallen ill, and that too often proscribes incomplete solutions for complex, comorbid health concerns.
Healthcare is moving toward an industry-wide interoperability that can't fully emerge until the technology to enable it has matured. There's a better-than-average chance 2017 is the year we start to see real benefit.
D'Arcy Gue is Director of Industry Relations for Medsphere Systems Corporation.