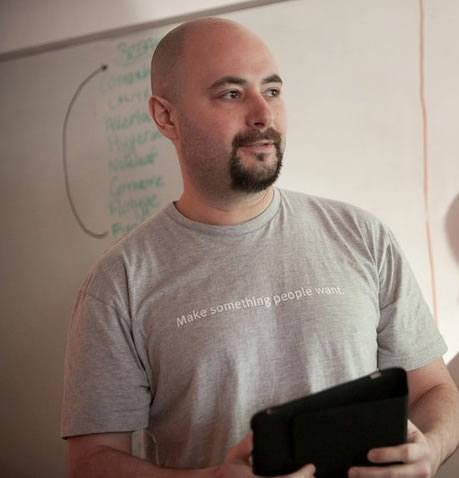 Editor's Note: Michael Nusimow is the CEO and Co-founder of drchrono, an EHR, practice management, medical billing and healthcare API platform that focuses on iPad, iPhone and web.  Michael has been working in information technology for over 15 years and implemented components of the Bloomberg Terminal, used by customers worldwide. 
Despite all of the changes happening in healthcare legislation over the past few years, 2017 is not looking any easier. It is easy to get confused with the progression of Meaningful Use and with the MACRA / MIPS rollout. For some, providers have been using their EHR over the past few years to earn incentives and others preparing to be hit with reimbursement deductions to their claims. Now you should be asking, what's next for Meaningful Use?
Regardless of when you start, or tried to start meeting Meaningful Use, eligible providers can report either Modified Stage 2 or Stage 3 in 2017. Providers reporting Stage 2 must report a full year of data and those attempting Stage 3 early only should report 90 days of data. Only having to report 90 days is the reward for being at the cutting edge of Meaningful Use reporting.
The catch to reporting Stage 3 is ensuring your EHR capable of tracking and reporting the required measures while also having the interoperability with other EHRs. Providers that do not have interoperability to complete Stage 3 must be working towards the Modified Stage 2 measures.
It is worth mentioning that providers that are just starting to receive payments from Medicare / Medicaid start in Stage 1. While Stage 1 requirement are significantly easier – new eligible providers should take Meaningful Use seriously as their start / build their practice. Providers that are starting out in Stage 1 will not have the eligibility of incentives for Medicare. EHR incentives for Medicaid can potentially be earned by providers as late as 2021.
Capitalizing in 2017 on your hard work from 2016
Providers are now on deadline to attest, or officially report, their Meaningful Use data from 2016. All Medicare attestations (eligible providers and hospitals) are required before February 28 11:59 Eastern Time! That puts West Coast providers at a disadvantage that are working at the last minute.
Remember attesting for Medicaid is different from state to state, both in resources that might be available to help you attest or even availability to attest. A CMS provided resource for your state can be found here.
To increase the success of attestation guidelines, providers should collect all their applicable deliverables: confirmation of submissions to registries, security audits and EHR data copies in a master folder in the event of an audit. EHR data used for attestation should also be confirmed that it is being calculated correctly.
Providers should ensure their notes and work are completed for 2016 visits and that the EHR reporting is set correctly. Pulling incorrect data from your EHR not only will cause issues during attestation, but especially during future audits and reporting periods.
To help you know what information and documentation is required to attest successful, and to make the process quicker, a review of the CMS resource on how to attest is advised. It can be access at the following link.
To attest, you'll need your EHR(s) InfoGard certification number. If your practice switched EHRs during the reporting period you are attesting to, you'll need to attest with data from both and indicate the dual use during attestation.
A final word on the work you accomplished in 2016 and looking ahead to 2017: remember that CMS programs are linked in requirements and over time and build on past work. Any work towards program requirements is valuable.
There is also MACRA now
Eligible providers will also be working towards what has been made available to meet MACRA requirements. As with the rollout of Meaningful Use, it will be easier to get started as early in 2017 as possible rather than later in the year or program.
To meet MACRA (as it applies to providers) is either MIPS (merit-based) or APM (advanced alternative). An easy way to think about either is a more applicable, specific PQRS. Further, becoming familiar with new programs when their restrictions are not as mature and are still being rolled out makes the long-term process of meeting the program requirements easier.
Providers in 2017 and beyond need to be using their EHRs meaningfully and working to track and improve patient outcomes. More details are coming out about these programs, but more requirements (and potentially more reimbursements) are planned for the APM track.
CMS's time table for MACRA extends as far as 2026, such as how they planned Meaningful Use through 2021. One thing is for certain – more details and rulings are in the pipeline, and providers' best chance at meeting the new requirements placed on them is to use quality EHRs to the best of their ability.
Remember to reach out to your vendors, state and professional associations with feedback to help shape the future of CMS programs.