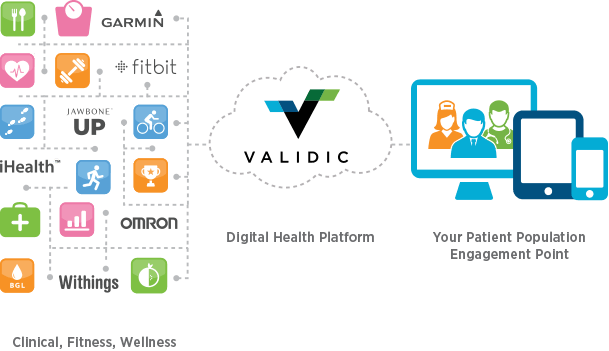 CloudMine, a cloud-based health technology platform has partnered with digital health integration platform Validic to advance interoperability and integration of patient-generated health data into clinical workflows and Healthcare Information Systems (HIS).
As part of the integration, CloudMine can integrate patient data from hundreds of personal health sources, including wearables, sensors, in-home medical devices, mobile apps, and other remote monitoring devices. Bringing together the patient data Validic collects from outside the clinical setting with the patient information from EHR, CloudMine enables healthcare and life science organizations to create more personalized patient experiences and more robust and secure digital health apps.
Using CloudMine's Connected Health Cloud – a platform enabling users to connect and operationalize data – users can access critical data, store it securely, draw insights from it, and export it to tools that maximize the value of the data. Applications include the ability to identify trends; log new activities; provide deeper, real-time patient intelligence to providers; and facilitate communication between clinicians and the patient. As a result, information accuracy and quality of care are improved without sacrificing security – an important aspect for both organizations as the Validic and CloudMine platforms are HIPAA compliant.
"Interoperability and analytics are critical factors enabling health systems to achieve operational efficiency, especially as the use of patient-generated health data continues to emerge as a best practice for care management transitions outside the hospital setting," Validic CEO and Co-Founder Drew Schiller said. "The Validic and CloudMine partnership enables healthcare organizations to scale personalized care, better engage their population and improve outcomes."