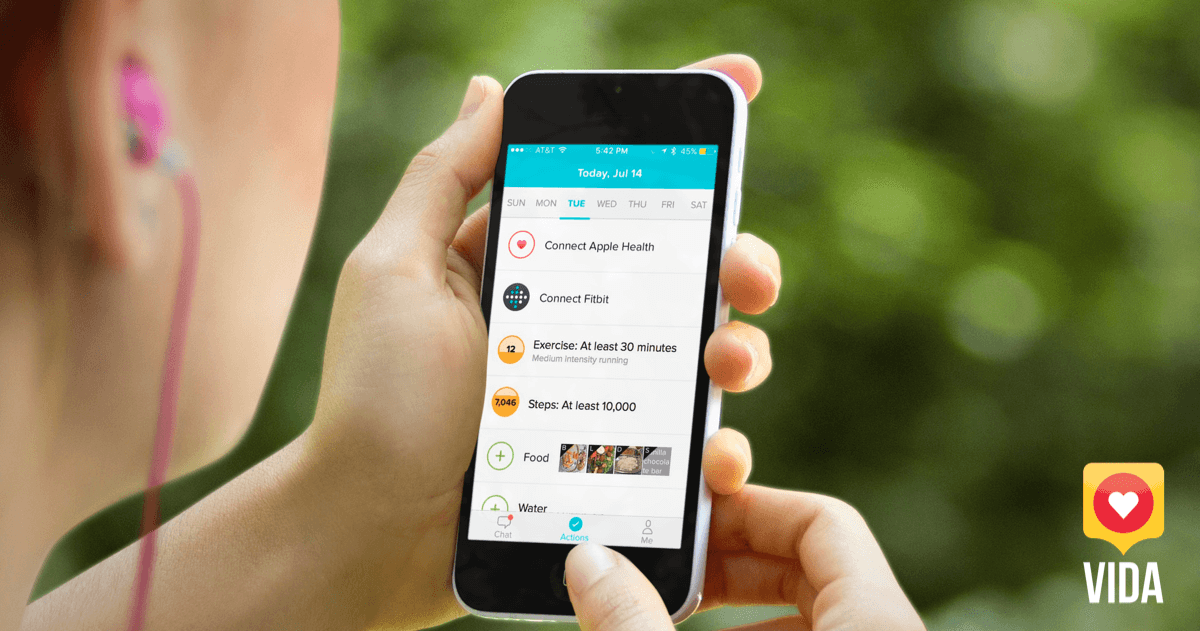 Vida Health, a San Francisco, CA-based digital health platform that pairs individuals with expert health coaches has raised $18 million in Series B funding led by Canvas Ventures with participation from Nokia Growth Partners (NGP) and returning investor Aspect Ventures. The company plans to utilize the funding expand its digital health platform to serve more consumers who are managing chronic conditions or simply want to improve their health.
Founded in 2014, Vida pairs individuals with a human health coach who is an expert in behavior change and knowledgeable in the area of need, whether it's nutrition, weight loss, fitness, diabetes, stress management or other conditions. Individuals can talk to their coach in real-time using text, voice or video; access evidenced-based clinical programs such as weight loss, diabetes prevention, hypertension, and exercise programs; connect to a community of support, which can include coaches, family members, friends, other people with similar conditions, and doctors.
Since launching in October 2014, Vida has coached tens of thousands of individuals, and has had over 4 million messages and over 7 million logged data points go through the platform. Vida reaches consumers directly, as well as through partnerships with Fortune 500 companies, major national payers, and large providers. Vida's partners include employers Steelcase, eBay, and FICO, insurer United Healthcare, and medical centers Duke Medicine, Stanford Medicine, and many others.  To date, Vida also connects to over 100 apps and devices, pulling in personal data from a variety of sources, including lab and claims data, to create a personalized experience.
"One of the challenges of treating patients with chronic diseases has been providing ongoing support that extends beyond time spent with the physician. Patients need monitoring, guidance, accountability and social support in between doctor visits to help them manage their conditions and achieve lasting behavior change. There is evidence that Vida's approach combining mobile coaching with evidence-based clinical programs and device monitoring can benefit patients and drive positive health outcomes," said Dr. Simrit Parmar of MD Anderson Cancer Center is using Vida as part of a clinical trial for cancer patients in a statement.