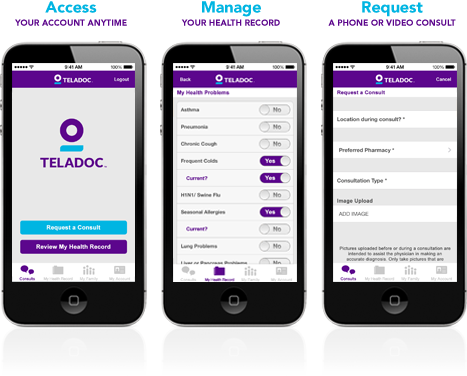 The American Hospital Association (AHA) announced it has exclusively endorsed Teladoc's telehealth technology platform and licenseable software solution. The AHA awarded the endorsement following a proprietary due diligence process for products and services that help member hospitals and health care organizations achieve operational excellence.
The Teladoc Telehealth Technology Platform and Licensable Software Solution increases access to quality and affordable care by enabling individuals to seek medical care from any location via phone; secure, online, multi-party-video; or mobile app. Through its platform-as-a-service and licensable software solution, the Teladoc solution enables hospitals and health systems to create, manage and clinically direct their own telehealth programs to increase patients' access to care, improve efficiency and care coordination, and reduce costs.
Teladoc recently set a record with more than 100,000 telehealth visits during November. The milestone comes as the result of an increase in utilization among existing members, along with new members and expanded clinical services. The American Telemedicine Association (ATA) predicted the telehealth industry to record a total of 1.25 million visits in 2016, and Teladoc is accounting for significant growth in the market as demonstrated by its new record monthly visit volume.
In addition to the record high of monthly visits, Teladoc also set a daily visit record high during November of 4,158 visits, along with the busiest hour which saw 425 visits, or one visit every 8.5 seconds.