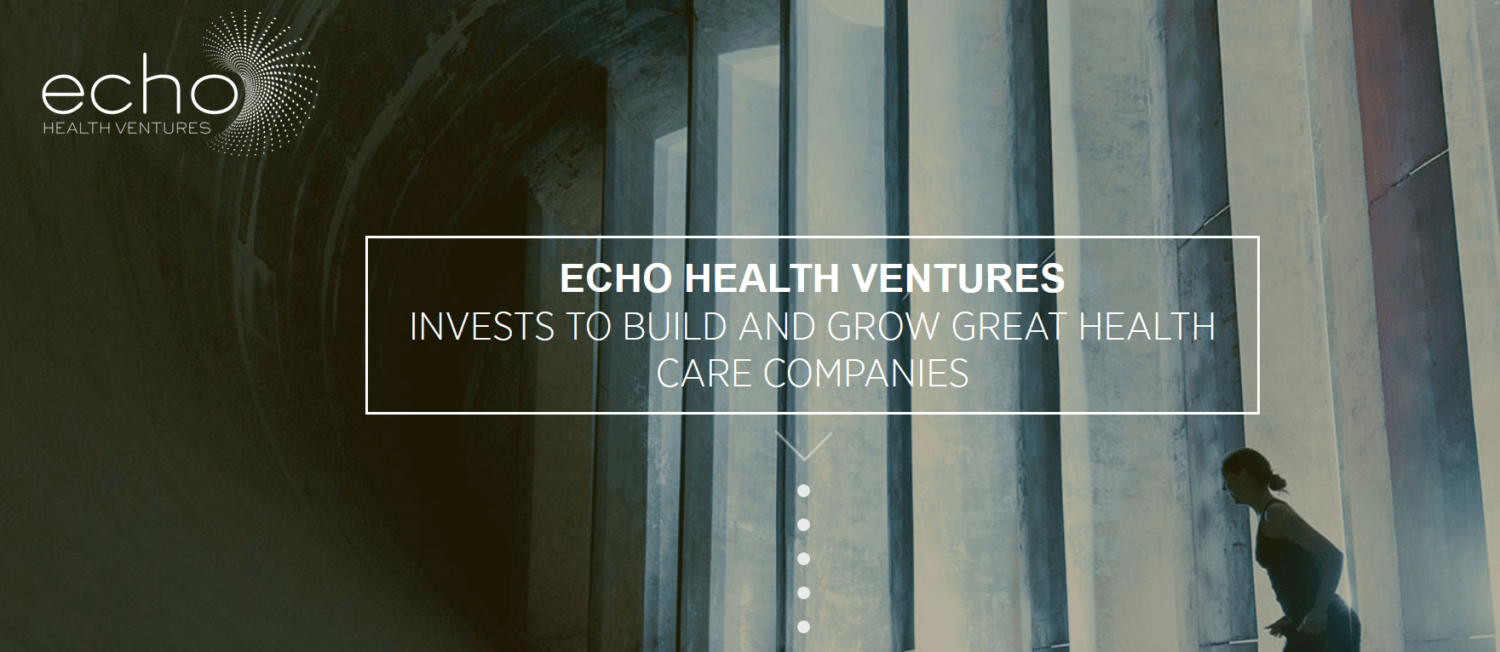 Cambia Health Solutions and Mosiac Health Solutions have teamed up to launch Echo Health Ventures, a partnership that combines the proven digital health investment expertise of both organizations to scale funding in existing innovative solutions. Together, Echo Ventures will work to build successful new digital health companies to deliver value that is responsive to systems, providers and consumers.

The healthcare system is facing a crisis – nearly 20% of Americans lack access to basic care and less than half of consumers are satisfied with their healthcare experience. And despite new health startups cropping up every day with the promise of changing our system, half fail within two years of launch.
To help provide healthcare transformation, Echo Health Ventures builds on the success of Mosaic and Cambia's strategic investment division to demonstrate an unmatched value proposition for stakeholders across the entire health care ecosystem, including:
·  Unmatched investment sourcing and industry relationships across the US
·  Access to deep industry knowledge and resources from two leading health solutions companies with demonstrated experience in providing products and services to millions of Americans
·  National scale and access to human capital, supporting a greater speed-to-market for critical innovations in the health care industry
·  Long-term commitment and stage-agnostic approach to investing focused on consumer needs and health care of the future
·   Specialized support for entrepreneurs and innovative companies as they develop the next paradigm for our health care system
·   Active cultivation of strategic distribution partnerships among portfolio companies when appropriate
Former Cambia President, Rob Coppedge has been appointed CEO of Echo Health Ventures by the governing boards and brings over 20 years of health care venture funding experience.
Echo Health Ventures operates nationwide with offices in Durham, N.C., Portland, Ore. and Seattle. Echo Health current portfolio includes AxisPoint Health, Caremerge, Maxwell Health, Pokitdok and Tytocare.

"The next great health care companies will personalize health care, reduce costs and focus on the consumer – not the enterprise," said Rob Coppedge. "By leveraging the strength of Cambia and Mosaic, we are able to bring significant value to our portfolio companies. Whether they are early stage startups or well established growth companies, Echo will uniquely support getting their innovations to scale faster and more successfully across the multi-trillion dollar health care market."