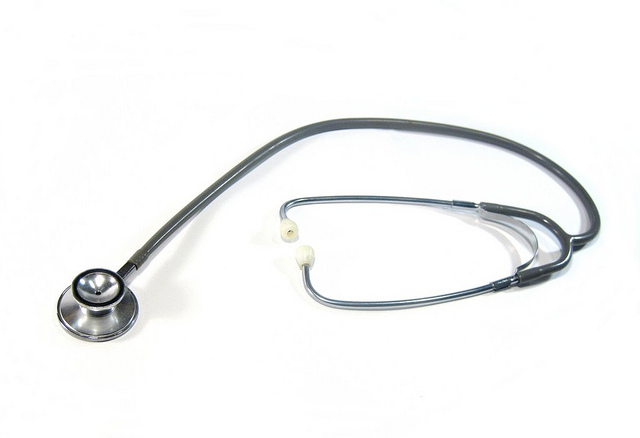 In the health care community, much lip service has been paid to growing and attracting clinical leaders. After all, hospitals and other facilities with recognized clinical leaders seem to function better and provide better medical care than those that lack such high-powered medical professionals. Yet, a problem has arisen: Who are clinical leaders, and what do they do?
A handful of peer-reviewed articles have argued that any professional within the medical field has the potential to claim leadership, but also because medical employees tend to work as teams, it is difficult to pin down what a leader's role looks like within health care environments. Thus, ineffectual leadership develops, mistakes are made, and patients suffer. What health care clinics need is a reliable crew of nurses who can step into the vacant leadership positions to organize, enable, and analyze the staff and services.
At hospitals that already boast clinical nurse leaders, the duties of these workers include:
Care Coordination
It takes a village to care for a patient: Countless hospital workers, dozens of nurses, and a handful of doctors must coordinate to provide effective care. However, without communication and cooperation, patients can receive too much attention, resulting in wasted resources ― or far worse, not enough attention, which could end in utter disaster.
Clinical nurse leaders facilitate the delivery of appropriate care by coordinating members of patients' health care teams. Developing and implementing effective care models, which rely on seamless transitions between different types of care providers and different teams. Often, care coordination is bolstered by the latest technology, which can efficiently track all staff actions during a patient's stay, ensuring that there is no confusion or contradicting care provided.
Risk Assessment
Few health-related decisions carry no risk, but in pursuing the goal of the "best possible care," nurse leaders must be able to assess risk to ensure the safety and security of their patients. Unfortunately, health care centers might soon become fraught with more risk due to staffing shortages around the country.
Fewer staff members, lower staff competency, and other issues must be balanced with up-to-date practices and new technologies, so risk does not become untenably high. Risk management is a complex science, and attending online nursing school to earn a Master in Nursing may better equip aspiring nurse leaders to recognize and analyze risk.
Outcome Evaluation
Already, studies have shown that effective nurse leadership is excellent for patient outcomes. However, through dedicated change, clinical nurse leaders can more directly impact patient experience at health care facilities.
Not every patient has a superlative outcome, but it is important that nurse leaders monitor and evaluate patient data to determine the efficacy of extant practices. Using information gathered from electronic health record systems as well as patient feedback forms, nurse leaders should be able to trend quality of care upwards. Clinical nurse leaders know to pay attention to certain variables and ignore others, slowly improving the likelihood that most patients receive a positive outcome.
Communication
Communication is a duty not exclusive to nurse leaders; in fact, every worker, even those uninterested in leadership roles, should develop the skill of sharing information effectively and effortlessly. Still, in health care environments, clinical nurse leaders are responsible for establishing a culture of communication, which often means being visible and available to staff at any time. Establishing a structure of communication is also vital; some nurse leaders organize frequent meetings, maintain digital bulletin boards, or email staff newsletters. By maintaining open and honest communication, nurse leaders, their staffs, and their patients can feel confident in their care.
Continued Education
Most health care organizations require all nurses to participate in some degree of continued education to ensure their medical staffs are trained with up-to-date knowledge and knowledge of the latest health care technology. However, clinical nurse leaders should engage in formal education programs, including advanced degree programs. There, nurse leaders will gain experience not only in evidence-based practice but also with leadership strategies that will improve the efficiency of the entire health care system.
Ideally, hospitals and care facilities will fund the education of aspiring clinical nurse leaders. Valuing and supporting those workers eager to assess and organize operations by promoting education and advancement is a smart way to gain loyalty among medical staff and improve patient outcomes in the long term. The more health care organizations can do to support clinical nurse leaders ― present and future ― the better.