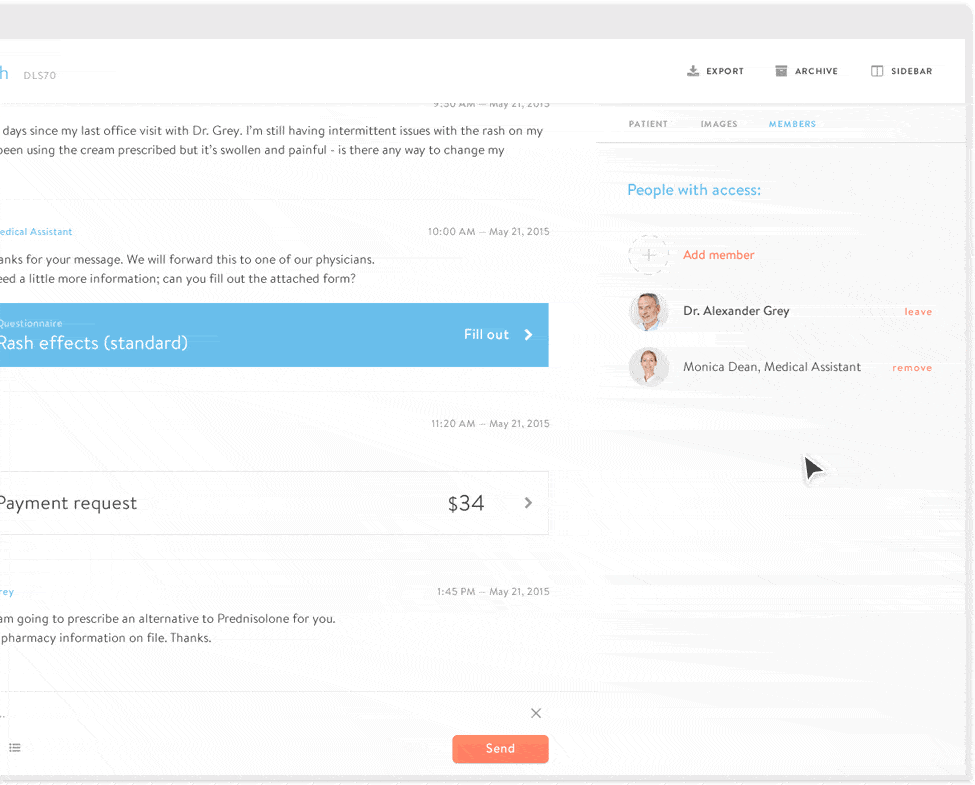 Klara, a NYC-based secure healthcare messaging company has raised $3 million in funding led by Lerer Hippeau Ventures, Project A Ventures from Berlin along with existing investors Atlantic Labs and Groupe Arnault. The company plans to utilize the new funding to support its vision of building the "central nervous system of healthcare" through connecting all medical providers, patients and other medical professionals such as pharmacies, labs and specialists together on one platform.
Founded in 2013 by Simon Bolz und Dr. Simon Lorenz,Klara's secure and HIPAA-compliant medical messaging platform allows providers and patients to centralize all their medical communication in one simple and secure app. Doctors and their teams can collaboratively communicate with their patients, adding external providers and other medical partners (such as pharmacies, labs and insurance companies) to the conversation to streamline patient care. 
Its cloud-based web and mobile apps are used by hundreds of health systems across the US ranging from solo-provider practices, to modern pharmacy companies, large medical groups and enterprise-level hospitals. These teams communicate with tens of thousands of patients sending hundreds of thousands of messages every month.
"We see healthcare as a network, with doctors and patients being the most important nodes communicating with each other. If we want to digitize healthcare, we have to build something that both, medical staff and patients love using everyday to communicate. Providers and their staff are losing multiple hours per day being caught up in endless phone tag. Patients are frustrated by long hold times. Email as an alternative is not secure and fax is outdated. Messaging has turned out to be the perfect fabric to build this network, as it has already become the standard way to communicate in our personal and professional lives. We're very happy that we have the ideal investors on board to follow this vision, said Simon Bolz, Co-Founder and CEO of Klara in a statemen