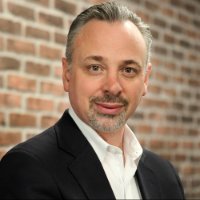 Fitbit announced that it has appointed Adam Pellegrini Vice President of Digital Health starting September 6th to lead Fitbit's vision and strategy of driving its integration into healthcare systems worldwide. 
In his new role, Pellegrini is responsible for helping Fitbit connect its products, information, data and insights in new and innovative ways into clinical settings. He will also focus on developing new partnerships with healthcare systems, insurers and other payers, pharma companies and medical device manufacturers.
Pellegrini brings more than 20 years of experience across multiple sectors of the healthcare industry including providers, insurers, health technology and non profits. He joins Fitbit from Walgreens Boots Alliance, where he was the Vice President of Digital Health, responsible for revolutionizing how the global chain approached omni-channel digital healthcare, including advancing the company's integration with wearables, launching telemedicine and advancing their core digital pharmacy platforms.
In this new role, Pellegrini will harness the power of Fitbit's products, software and services to help create better clinical health outcomes while identifying new revenue opportunities for the company, building on the momentum Fitbit has had to date with disease management, insurance, and wellness programs.
As part of his previous work with Walgreens, his team led the largest retail mHealth integration of more than 1 million connected devices and launched the company's first integration of wearables – including Fitbit devices – with its Balance Rewards program, which rewards customers for making healthy choices.
"Fitbit is uniquely positioned to help drive better health outcomes by incorporating its innovative technology, renowned brand and powerful engagement into clinical healthcare programs," said Pellegrini in a statement. "I'm a passionate believer in the power of digital health technology to improve the effectiveness, efficiency and reach of our healthcare system. I see a tremendous opportunity for healthcare providers, health plans and pharmaceutical companies to foster a more proactive, consumer-centric approach to healthcare using Fitbit's products, software, services and extraordinary health brand."