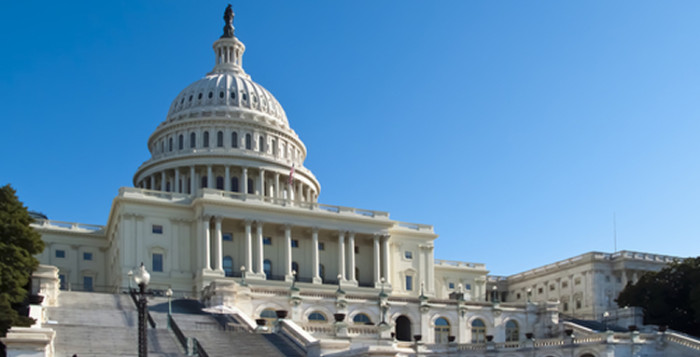 On Thursday, Senate REBOOT members introduced the EHR Regulatory Relief Act (S. 3173), legislation that would provide regulatory flexibility and hardship relief to providers and hospitals operating under the meaningful use program.  
EHR Regulatory Relief Act Legislation Overview
Regulatory flexibility is necessary to help hospitals and medical providers focus on transitioning into the new, patient-focused payment policies created by Congress by the Medicare Access and CHIP Reauthorization Act of 2015 instead of the "check-the-box" meaningful use program.
The proposed legislation would:
Shorten the 90-day reporting period for eligible physicians and hospitals:
– While CMS has proposed a 90-day reporting period for reporting year 2016, this bill will codify this proposal to ensure hospitals and eligible providers will be able to attest with 90 days of reporting, as they were able to do in 2015.
Removing the All-or-Nothing Approach to Meaningful Use:
– The 100%-is-passing approach to meaningful use creates an unfair burden of compliance. Missing a threshold by a small amount or failure to meet an individual part of an objective results in failure, despite good faith efforts.
– This bill would create a new threshold that requires eligible hospitals or eligible providers to meet no more than 70% of the required metrics to satisfy meaningful use requirements.
Flexibility in the Hardship Exception:
– This bill extends current law providing hardship relief to providers for 2016 and 2017.
– Reasons for hardship include insufficient internet connectivity, natural disasters, unexpected practice closures, vendor and certification issues, lack of face-to-face patient interaction, etc. 
In April, the senators wrote to U.S. Department of Health and Human Services Secretary Sylvia Burwell and Centers for Medicare and Medicaid Services Acting Administrator Andy Slavitt to request input on a draft bill, and with the feedback they received, developed the version that was introduced today.
"This legislation will help ease the burden of the meaningful use program for doctors and hospitals who have told me they want to spend more time caring for patients instead of trying to comply with government regulations," said Senate health committee Chairman Lamar Alexander in a statement. "Specifically, it will give hospitals the same flexibility that Congress passed for doctors with overwhelming bipartisan support last April, and it will give doctors and hospitals the certainty of law that the 90-day reporting window for meaningful use proposed by CMS earlier this month is here to stay. I look forward to Senate passage of this legislation as we continue to work to pull the electronic medical records system out of the ditch, transforming it into something that doctors and hospitals look forward to rather than dread."