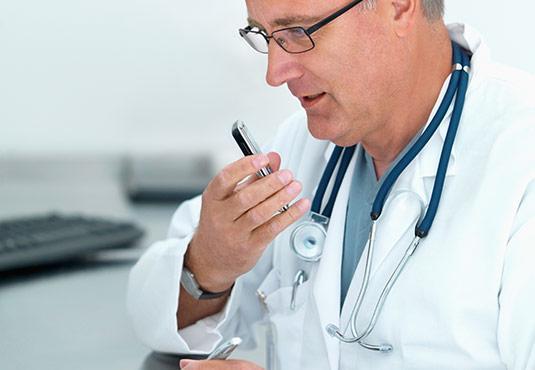 Edward-Elmhurst Health, a Chicago area health system has helped their physicians save up to 2 hours per shift integrating Nuance's speech recognition solution with their Epic EHR. Nuance collaborated with Edward-Elmhurst Health made up of three hospitals with nearly 1,900 physicians to address its clinical documentation and narrative challenges as part of a recent merger. 
The solution, Dragon® Medical One was deployed to physicians in more than 100 facilities as a published Citrix XenApp to streamline clinical documentation, while delivering a consistent voice experience and supporting existing Epic EHR clinical workflows regardless of where they see patients.
"Our organization is always looking for technology that helps our users be more productive—no matter how they work," said Don Fosen, Director of Information Technology, Edward-Elmhurst Health. "Nuance's clinical speech recognition solution helped us achieve these goals and enabled physicians to save up to two hours per shift and cutting down on documentation done after hours or at home. Using Dragon Medical One, our physicians now speak their notes, and all of the documentation goes directly into our EHR system. These notes are available in real time, helping nurses and other physicians access critical patient information much more quickly than ever before. In many cases, our nurses are completely up to speed on a case before a patient arrives, which significantly expedites treatment and improves patient care." 
In the past few months alone, across the organization, providers have saved hundreds of hours on documentation, including saving an additional 150 hours per month by leveraging built-in productivity tools like Auto-texts.
In addition to the time savings from dictating notes, when clinicians start using and become proficient with more advanced productivity tools in Dragon Medical One, they can save a projected additional 3 hours per physician per month getting a high quality note in even less time. These efficiency gains allow them to see more patients, finish and share documentation immediately, and increase the overall quality of the patient experience.