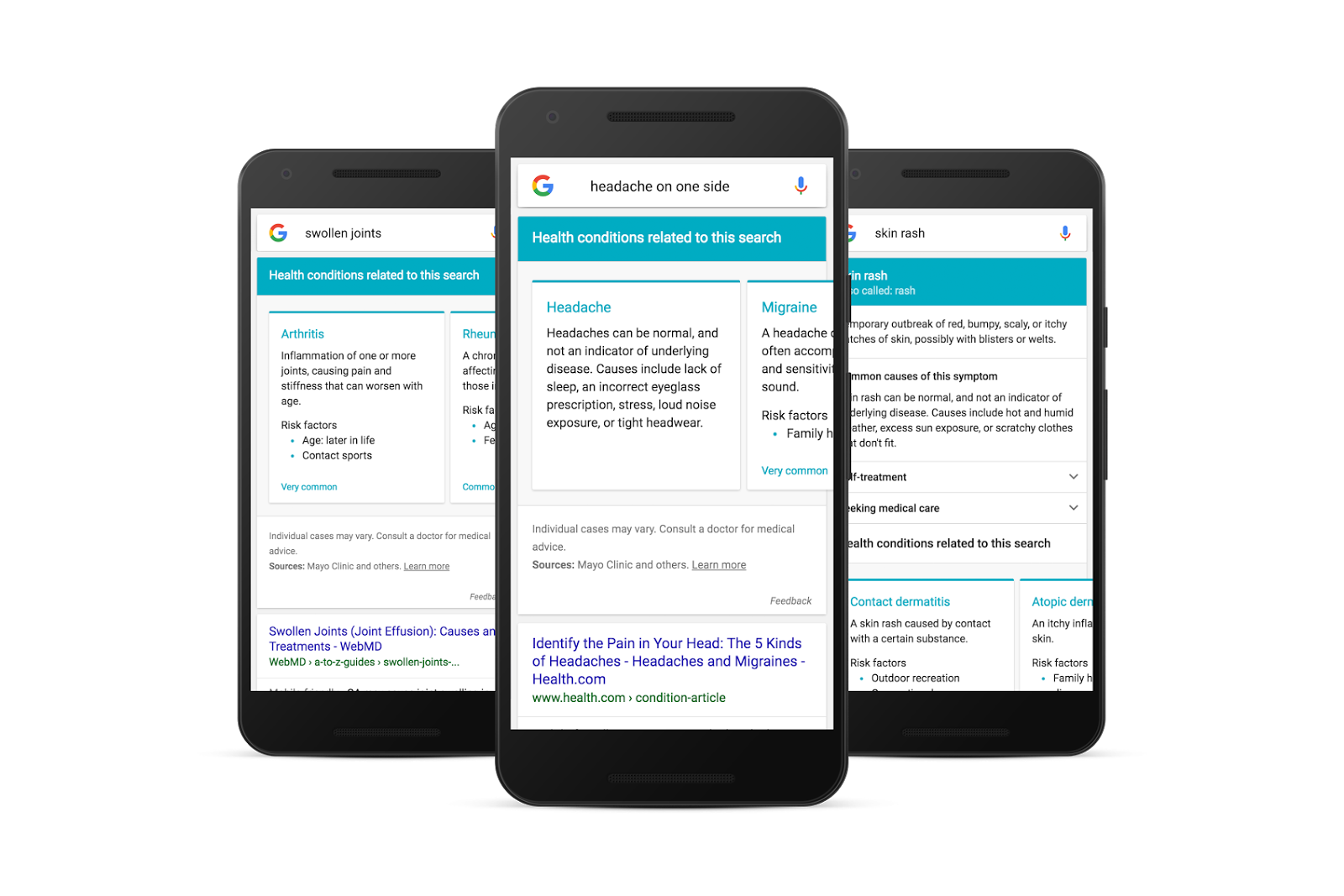 Roughly 1 percent of searches on Google are symptom related. Starting  this week, when consumers access Google's mobile search for information about certain symptoms, they will quick, accurate facts on relevant related medical conditions up front on their smartphone or other mobile device.
Announced in a blog post by Veronica Pinchin, a product manager on Google's search team, the goal of the new symptom search feature allows consumers to quickly explore and navigate health conditions related to symptoms. Consumers can easily get basic answers on common a conditions, risk factors associated with the condition, self-treatment options and guidance on when to seek medical care.
To ensure quality and accuracy of symptoms, Google worked with a team of doctors, including expert clinicians at Harvard Medical School and Mayo Clinic to review individual symptom information and evaluate related conditions. 
How It Works
For example, a symptom search — even one using common language free of medical terminology like "my tummy hurts" or "nose blocked" — will show a list of related conditions. For individual symptoms like "headache," searchers will see overview information as well as have the ability to view self-treatment options and suggestions of when to seek help from a healthcare professional.
"The information is not intended to be medical advice or a diagnostic tool, and it is presented for informational purposes only," warns Pinchin.