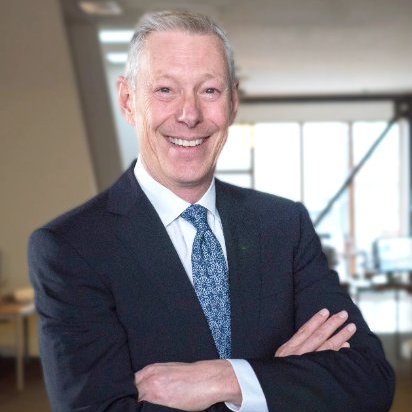 Conquering EHR interoperability is high on the to-do list of many in healthcare—from the Food and Drug Administration's (FDA's) draft guidance for developers to Health and Human Services' (HHS') calling on large EHR vendors to pledge improved data sharing. But is all this talk about tackling interoperability just that? Where is the substance? Better yet, where are the healthcare providers?
To achieve interoperability, it's going to take more than health-tech developers to play by the rules and get along. After all, it's healthcare providers who have to use the technology to amend U.S. healthcare's ills. To do that effectively, they can't be just handed the problems without playing a part in developing the solutions—at least, that's what Health2047's Dr. Doug Given believes.
Given, an internist and infectious diseases doctor, is also the CEO of a company trying to create such solutions by incorporating physician expertise in the development process. Health2047 is a San Francisco-based integrated innovation company that combines strategy, design and venture disciplines with access to the American Medical Association's (AMA's) expertise and connectivity to physicians nationwide to create meaningful market impact.
How can healthcare create that impact, especially when it comes to EHR integration and interoperability? In part one of this two-part Q&A series, Given explains why Health2047 was created and how it's working comprehensively to create the solutions to tackle EHR interoperability and beyond.
Q
To kick things off, let's start by talking about the creation Health2047: Can you give us a brief narrative about how the idea for this company was conceived?
Everyone (the AMA, corporations, physicians, individuals) knows that the American healthcare system is in need of disruption. The U.S. has some very big healthcare challenges to tackle. To create sustainable solutions to big problems, we must take a systems design approach and reengineer the existing siloes between the medical community and the technology community. It is equally vital that the physician perspective be ingrained in health technology innovations. Doctors' actions account for about 80 percent of the $3T annual US healthcare spend, so the best way to design solutions, accelerate adoption and achieve scalability is to involve them in major innovation cycles along the way. 
We founded Health2047 to create new and important linkages among the physician community, the AMA's content and regulatory experts, leading companies, emerging growth companies and the best entrepreneurs. By doing this, we will be able to provide purposeful disruption that yields system-level enhancements at scale, thus transforming the way individuals receive, and physicians deliver, care.
Q
How did the co-partnering with the AMA come to light? What about the idea prompted the AMA to take such a large, active role in the creation of this company and invest $15 Million? I imagine your physician background and perspective played a role in that? 
The idea of a new type of entity—an integrated innovation company—sparked the AMA's imagination in the spring of 2015. Since its founding in 1847, the AMA has focused on putting in place new systems to improve the health of our nation and, over the last several years, the AMA has been methodically building out its innovation ecosystem. Given my background as a venture capitalist, physician, corporate leader and serial entrepreneur, AMA leadership asked me to partner with them in a gap analysis on their readiness in healthcare innovation. At the end of that project, three things had become patently obvious: 1) healthcare—unlike most other industries—was nowhere close to reaping the full benefits of digital technology; 2) the "physician perspective" was notably absent in most health IT solutions; and 3) too many leading non-HIT technology companies were stumbling badly as they tried to enter the fragmented, complex and highly regulated healthcare market.  Moreover, AMA expertise included the networks and insights needed to spur successful innovation. To the surprise of many, the AMA was newly motivated to engage in partnerships, addressing together system level problems which neither the AMA nor potential corporate partners could readily solve alone.
We all felt there was a big opportunity and created a business plan for a new kind of company: one that would develop, guide and harvest disruptive ideas that enhance—at the system level—the practice of healthcare. Given that one key to its success would be infusing the physician perspective in healthcare innovation, the AMA was the logical founding partner.
Q
Your company promises to work directly with the AMA's expertise to create strategy, design and venture disciplines with leading companies, physicians and entrepreneurs to improve health care. That said what are we really talking about here? What types of projects with Health2047 and what role does the company take? Are you more just a facilitator for companies to innovate, or will you be doing some of the innovating yourself?  Tell me how it works and what the main goals are:
Here's how it works:
As an integrated innovation company, Health2047 works with both established players and early-stage growth companies to create and connect solutions across the continuum—from products and services, to business models, regulation, distribution and financing methods.
Health2047 has three distinct business tracks:
1. Partnering with established companies to tune their solutions for the healthcare market;
2. Co-developing with emerging growth companies to ensure that market fit is right and that regulatory issues are thought through early on; and
3. Creating innovative new solutions in the white spaces to deal with the big shift we're seeing in the areas of chronic disease care, value-based healthcare economics, connected health solutions, medical education and collaboration models for physicians, providers, payers and patients.
The multidisciplinary team at our Silicon Valley-based innovation studio will draw upon the AMA's deep subject matter expertise and the organization's unique relationship with physicians nationwide as we develop (alone or with partners) new products, tools and resources that improve the practice of medicine and the delivery of healthcare.
As I mentioned, one of our top priorities is capturing physician leverage to drive substantive change. We are already working on creating a dynamic, accessible sample population of physician segments that represent the true diversity of physicians in the U.S. Working with the AMA, we will aggregate their best ideas, have them test the feasibility and usability of promising prototypes, and then employ them as a channel to accelerate the adoption of winning solutions.
Q
Although a number of initiatives regarding EHR interoperability are well underway, you say there are ways to currently tackle the shortcomings of EHRs and it can be done in a secure and mobile fashion. Can you elaborate for us? How are you approaching the interoperability issue at Health2047?
Health2047 is focusing on EHR quality and user experience because we believe that optimized features and enhanced usability will be what drives satisfaction. Curating all valuable data streams, storing data in the cloud, providing for remote access (think mobile), and supporting patient situational awareness, security, user experience and semantic data interoperability are the precedents for this next-generation healthcare cockpit information system.
We believe standards should capture what is done (the procedure/service), why it was done (the diagnosis), who it is done to (individual demographics), what the functional outcome was (the result) and how the outcome and individual have evolved over time (the learning). This requires an ecosystem of standard setters, technology firms and healthcare stakeholders (e.g., providers, payers, pharma, device and product companies, etc.) to work collaboratively. It will take some time, but given the proper incentives, we believe it can be done.           
Q
Given your perspective on what's ahead, how are you shaping that perspective into the work you are doing at Health2047? How do you plan to remain competitive in the ever-shifting marketplace?
Our view is that interoperability is more than just connecting different systems together. That, in some respects, is simply ensuring your data tables match up. It's good hygiene, but what we're excited about is enabling new solutions. We know this will require a variety of new stakeholders with relevant product and technology expertise. We anticipate that mobile platforms and the integration and vision of the leading technology and product companies will be required to generate healthcare solutions similar to the ones that have transformed other industries. 
That said, the innovation cycle for interfaces and user interaction design builds on interoperability. It is a virtuous circle. Initially it takes time, but as the data systems integrate, a competitive market for solutions emerges and grows. This market future state is driven by the demands of the physician and the individual and supplied by companies with the right technical expertise needed to deliver at scale. New and innovative organizations like Health2047—ones that understand the accretive value of strong multidisciplinary teams, best-in-class industry partnerships and ongoing access to the physician perspective—will truly alter the landscape of healthcare as we know it.