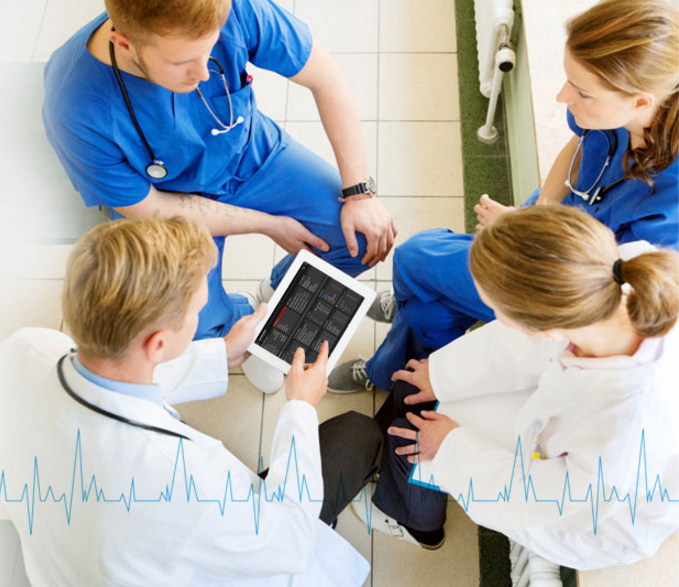 Now is not time to put the demands of medical device interoperability on developers. AirStrip's Dr. Matthew Patterson explains.
Interoperability has become a hot-button issue in U.S healthcare. So much so, the FDA has recently unveiled draft guidance in the hopes of indoctrinating the medical device industry with the task of tackling it head on. But will applying pressure to the shoulders of the innovators be the answer to hurdling interoperability in healthcare?
The guidance calls on device manufacturers to design systems with interoperability as an objective in the pursuit of safety stating: "Increased use of interoperable medical devices has the potential to foster rapid innovation at lower cost. However, appropriate safety considerations, including system level safety considerations that are not taken into account in the device design can result in unforeseen safety and effectiveness issues for the device or for the system."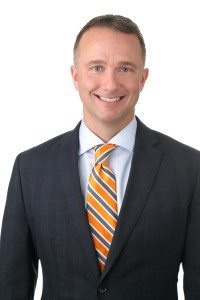 To accomplish that task, the draft is employing a number of directives for developers, including conducting appropriate performance testing and risk management activities; and specifying the functional, performance, and interface characteristics publicly (such as via labeling). Although these are well-meaning considerations to ask of developers, it may not be entirely reasonable or realistic at this point and juncture. According to AirStrip's Dr. Matthew Patterson, achieving interoperability is a two-way street, virtually as well as literally.
Patterson, who is the president of the San Antonio, TX-based mobile interoperability solutions provider, believes that merely adding another layer of regulation won't fully address the issues surrounding interoperability. In fact, he believes it's counterproductive to overburden device manufacturers too early when the tide is just barely starting to shift favorably in the marketplace toward improved interoperability. Closed vendors that go unchecked and a lack of consumer control over their own data are just as great a threat to patient safety as the issues in the draft guidance. Implementing the FDA guidance on devices that are sending data, without enforcing openness on the part of the systems receiving the data, will not address the real problem.
"Flooding the market with safety concerns and regulatory burdens on device manufacturers could divert attention away from the fact that EMR and other large HIT vendors refuse to open their systems to complete bidirectional interoperability," said Patterson. "It looks like the FDA is going to use their hammer to go after the device side, but the ONC is not using enough of their hammer to enforce interoperability on the EMR and large HIT vendor side. The timing is particularly bad because we are just starting to see real momentum in the market."
It's true that the inroads to data interoperability have been bumpy at best, especially for developers looking to expand data functionality by integrating with legacy systems like EHRs. Billions of dollars in funding have poured into the digital health space in recent years. But what will be the price if only developers have to pay for the pains of data intererpability? While some issues with interoperability have been unavoidable, Patterson stresses that the writing has been on the wall for quite some time, and it's not fair to retrospectively place the responsibility on developers alone.
"It's fair to expect an iterative approach. That said, there were major concerns voiced even before HITECH passed," said Patterson. "It's 2016, and billions of dollars of taxpayers' money have been funneled into companies that are not open enough today. Right when that seems to be heading in a better direction, we see guidance from the FDA that could be used the wrong way to burden the wrong players and distract attention from the bigger problem. The latest generation of device and EMR firms are far more open than those holding the market power."
The quest for interoperability is not new but is becoming newly imminent, as value-based care models and incentives require efficient and effective means of data examination and exchange. Patterson says the awareness has been there since HITECH came into effect in 2009, but the specific incentives and punishments were perpetually lagging, and the resources to enforce them lagged even more.
The Future of Interoperability
Although the FDA is seeking commentary on the draft, Patterson thinks developers won't have much to say because there isn't really a clear line in the sand being drawn, especially on the other end of interoperability: "I feel for the device manufacturers who will now have the responsibility of thinking through all of the worst-case scenarios of what could go wrong if the way they attempt to share their data with others doesn't go well. And they must do so in a climate where there is no consensus on a standard set of rules on how the receiving systems should accommodate them. It is like asking a key manufacturer to build a master key without any requirements from or obligations on the lock manufacturers. It is very stifling and may lead many innovators to go a different direction, which is a shame."
If this kind of approach isn't the answer, what kind of solution should there be? Patterson says that he would like to see the ONC double down on enforcement through incentive withholds, at a minimum, to get the existing big players to open up. That's the right tool for that problem, not an FDA approach. After all, the FDA does not have the legal authority to enforce the directives it suggests. "I'm encouraged by the things I'm seeing from Senator Alexander and the HELP Committee recently," he added. "I think an easy first step is to withhold federal government innovation dollars, unless the systems being used are completely open in a meaningful way – open application programming interfaces (APIs) with bidirectional access to all data."
Despite the challenges and rapid pace of innovation, Patterson believes achieving comprehensive interoperability is absolutely possible. With the global healthcare analytics market expected to grow to $18.1 billion by 2020, one would think that this would only add further complexity to the interoperability issue. However, it might be just the propellant the industry needs.
"It will accelerate the journey in a good way," said Patterson. "First, the digital-data and big-box monitoring companies ruled the market. Then, there was structured data for legal and billing purposes, and EMR companies rose in power. Then, analytics and big data firms started to gain traction. Now and next is workflow – using the insights in real time at the moment of care in the hand of clinicians and consumers. The only way to accomplish that is with robust bidirectional interoperability. The fact is EMR and analytics companies are not meeting the needs of health systems and clinicians."
Headway with EHR providers could be happening, however, now that Health and Human Services (HHS) has called for an interoperability pledge from some of major EHR players in the market. On February 29, HHS announced that it was calling for three core commitment from EHR developers: providing consumer access, eliminate information blocking, and implement federally recognized interoperability standards. Still, speculation is strong that these promises will go unfulfilled.
Regardless of how healthcare's interoperability story unfolds, it continues to captivate those in the industry. Despite the FDA's approach, Patterson does not doubt swift progress will be made. "I'm actually very optimistic about interoperability going forward as our experience in the market improves each year. That said, data-blocking and lack of enforcement on it still very much exists in a variety of forms – technical, financial, and political. As a physician and potential patient, I obviously believe patient safety is incredibly important. But innovation is also important to face the challenges we have today. I think the government should consider the timing of guidelines appropriately," he concluded.