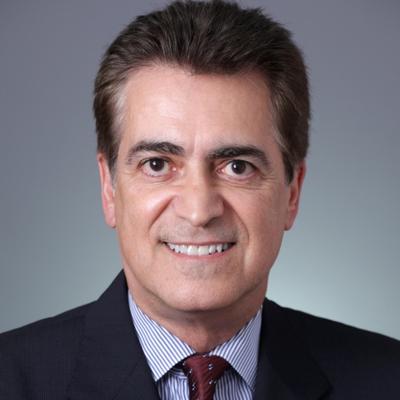 Today, John N. Kastanis, FACHE, has been named President and CEO of University Hospital. As CEO of one of the largest employers in Newark, Kastanis will lead a workforce comprised of 3,400 full time employees and 550 medical staff, and is responsible for a $600M budget. 
Kastanis joins the hospital after a four-year tenure as leader of Temple University Hospital, where he is credited with enhancing core operations, developing new clinical service lines, acquiring new medical and surgical technologies, growing market share, improving clinical efficiencies, and guiding Temple University Hospital toward long-term financial stability.
The 519-bed University Hospital is the primary teaching hospital and clinical research site for the New Jersey Medical School. It's Center for Liver Diseases is one of two providers for liver transplant services in the state of New Jersey, having performed more than 1,000 liver transplants since 1989. The hospital's Comprehensive Stroke Center has been single out by the Joint Commission for advanced certification and it is the only hospital in Northern New Jersey with the Commission's advanced certification in Heart Failure Care.
"The Board of Trustees of University Hospital is excited to have John at the helm," said the Honorable Donald DeFrancesco, Chairman. "John is a dynamic health system executive whose significant experience leading inner city and community, teaching, acute and specialty hospitals is a great match for us."
Among his first goals, Kastanis said, would be to get to know the hospital's medical professionals and staff, the medical school, vendors and to begin building relationships with key members of the wider Newark community, including elected officials, business and education leaders, and other influential individuals.
"Hospitals gain much when they are thoroughly integrated into the fabric of the communities they serve," he said. "I look forward to highlighting the breadth of services we provide and understanding how we can be of even greater service to the city and the region"
At Temple, Kastanis said, he was known for building enduring relationships with internal and external constituencies through open communication and consensus building. According to Larry R. Kaiser, MD, FACS, President/CEO and Dean of Temple's healthcare enterprise, TUH's financial performance improved significantly under Kastanis' leadership. "By virtually every metric, John leaves TUH a stronger and more vibrant academic hospital than it was when he arrived," Kaiser said. Temple posted positive net margins from FY 2012 to FY 2015, he said, and its clinical performance improvement boosted the institution's national stature considerably, earning numerous national awards and a ranking of 17th in the nation among academic medical centers, up from 65th two years earlier.
As President and CEO, Kastanis oversees the only Level One Trauma Center in Northern New Jersey (there are three in the state), receiving severely injured accident victims from throughout the region via air emergency transport. The Emergency Department logs nearly 100,000 visits annually and the EMS responds to upwards of 125,000 calls.
The level of charity care services provided by University Hospital represents about 25% of patient case volume, making it the largest provider of charity care services in the state. Medicaid and uninsured patients account for about 60% of the hospital's gross revenues.