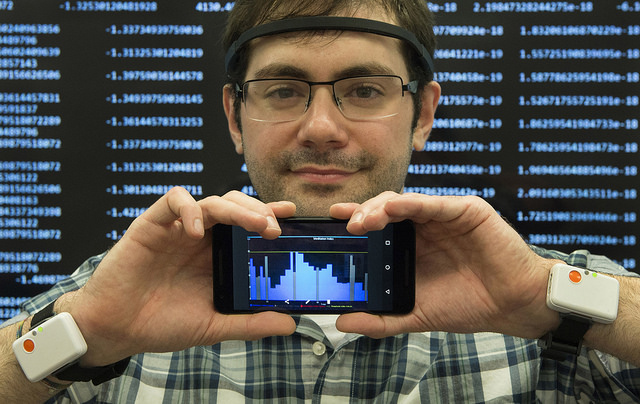 Pfizer and IBM are teaming up on a first-of-its-kind research Internet of Things (IoT) collaboration to develop remote monitoring solutions aimed at transforming how clinicians deliver care to patients suffering from Parkinson's disease. The experimental IoT approach will rely on a system of sensors, mobile devices, and machine learning to provide real-time, around-the-clock disease symptom information to clinicians and researchers.
The research collaboration goal is to obtain a better understanding of a patient's disease progression and medication response to help inform treatment decisions and clinical trial design, while also speeding the development of new therapeutic options.
The two companies plan that the system will move into initial clinical testing quickly. Additionally, Pfizer and IBM will convene an external advisory board of patient groups, advocacy organizations, clinicians, and neuroscientists for guidance on the use of technology, medical devices, data management, and research protocols, and to ensure the needs of patients guide the program
Parkinson's disease in particular requires ongoing adjustment to medication depending on the progression of the disease and response of the patient. The collaboration seeks to create a holistic view of a patient's well-being by seeking to accurately measure a variety of health indicators, including motor function, dyskinesia, cognition, sleep and daily activities such as grooming, dressing and eating. Insights from these data could help clinicians understand the effect of a patient's medication as the disease progresses, enabling them to help optimize the patient's treatment regimen as needed. Data generated through the system could also arm researchers with the insights and real-world evidence needed to help accelerate potential new and better therapies.
According to the World Health Organization, neurological disorders including Parkinson's disease, Alzheimer's disease, stroke, multiple sclerosis and epilepsy impact almost one billion families around the world and account for 12 percent of total deaths globally. Many diseases of the brain, spine, and nerves are progressive conditions that get worse over time and can create uncontrolled movement, impair the ability to think, and cause other debilitating symptoms impacting the patient's quality of life. Approximately 60,000 Americans are diagnosed with Parkinson's disease each year according to the Parkinson's Disease Foundation, and an estimated seven to 10 million people suffer from the disease globally.
"With the proliferation of digital health information, one area that remains elusive is the collection of real-time physiological data to support disease management," said Arvind Krishna, Senior Vice President and Director of IBM Research. "We are testing ways to create a system that passively collects data with little to no burden on the patient, and to provide doctors and researchers with objective, real-time insights that we believe could fundamentally change the way patients are monitored and treated."