This post is sponsored by  ScienceSoft, an international software development and consulting company with headquarters in the USA (McKinney, Texas) and development centers in Eastern Europe and Asia.
Patient engagement serves an ambitious goal of encouraging patients to care about their health more. Generally, it is considered that only private means of delivering information, such as mobile devices (think smart phones and tablets) and patient portals, can help caregivers reach out to users effectively.
As patient engagement and content personalization are intertwined tightly, every piece of relevant content influences their engagement, and effective engagement is impossible without delivering targeted messages.
Thus, engagement and personalization should work as a team to retain visitors of a medical website by offering visitors tailored information (with learning materials, service descriptions and articles) and converting them into involved patients.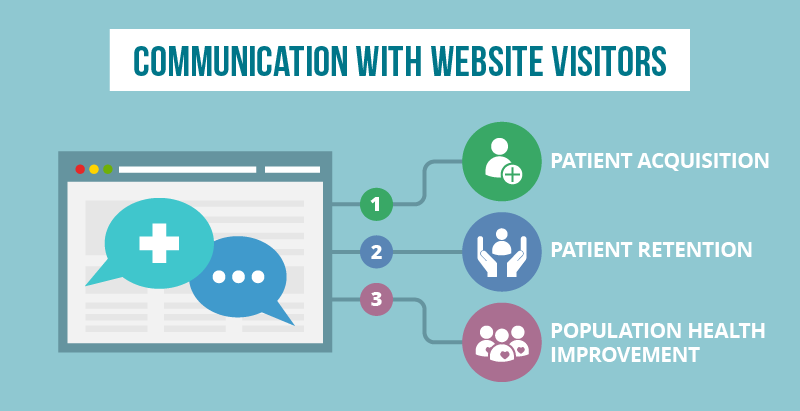 When communicating with website visitors, caregivers should exploit the following key advantages:
– Patient acquisition
– Patient retention
– Population health improvement
Patient Acquisition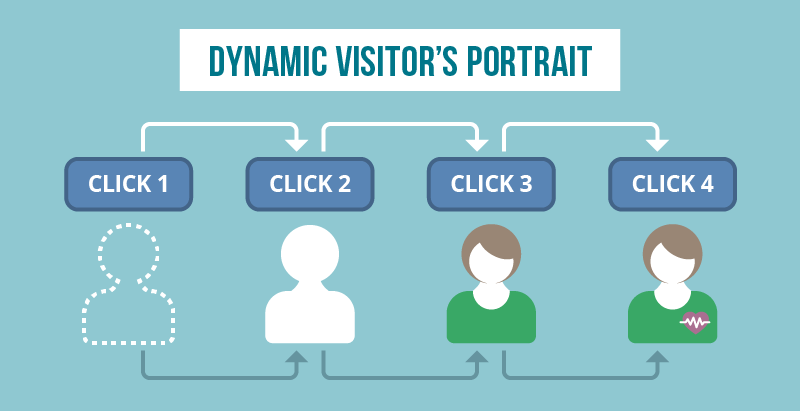 Once a person visits a website, surfs through it andclicks on several buttons, the personalization module starts drawing a new visitor portrait. It tracks the person's behavior to carefully suggest relevant information in the future. In other words, the module helps caregivers turn the new visitor into a patient with specific interests and concerns.
For example, if the patient is interested in taking an allergy test, the website will offer them a discount for a complete evaluation appointment with an allergist. Moreover, the resource will show related articles about the allergy types and allergic reactions. As the patient receives personalized messages, they will think of the caregiver's resource as a helpful guide, not an intrusive seller.
And here we are – building trust by showing care and recommending the right content to the right person at the right time.
Patient Retention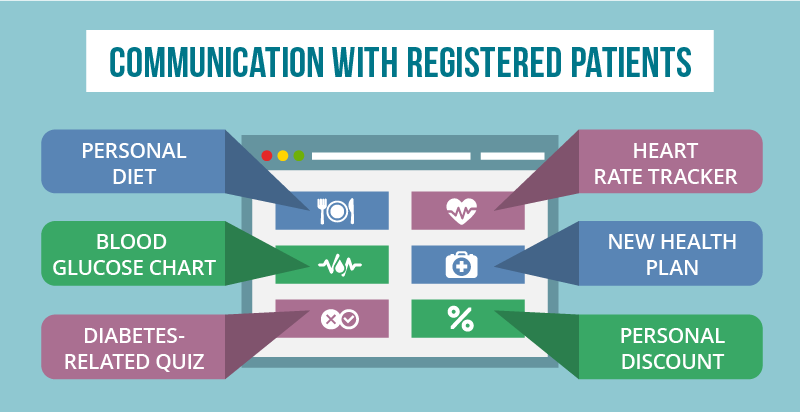 When we already know a lot about the patient, a new challenge appears on the horizon: How can we engage the person effectively and help them deal with their health condition easier?
Content personalization comes in handy with a supportive approach. It creates a user experience that resembles a chat with a good friend: "Hi, Jeffrey, how are you today? Are you coping with the new diet and keeping your blood glucose low?"
If Jeffrey has hard times developing new healthy habits, the website will use gamification and motivation elements. With their help, the patient can set new goals and share achievements via social media posts, pass a diabetes-related quiz or check out the new article about taming his glucose levels.
If Jeffrey is doing well, he will appreciate the personal approach and, most importantly, remember it. In the case of further need (even if it is not a diabetes-related problem), the patient will come back to this particular provider again first.
Population Health Improvement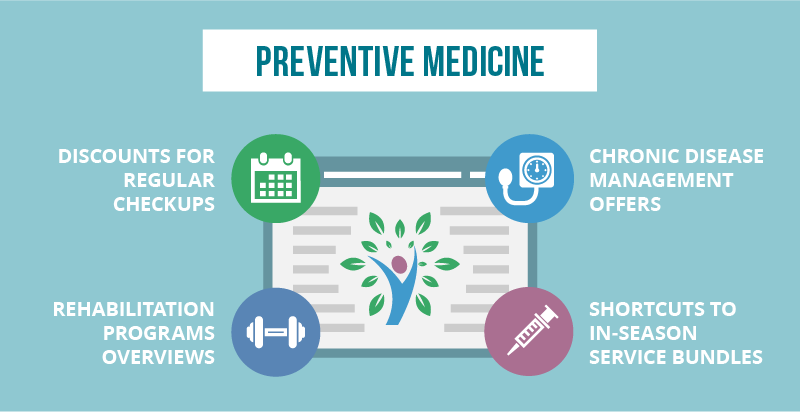 With the transformation of the Meaningful Use program into a value-based approach, reimbursement models have shifted from offering as many services as possible to focusing more on the value and quality of services. The new approach focuses financial incentives around patient outcomes and care experience, thus encouraging caregivers to improve the population's health even more.
As successful convalescence cases increase the amount of reimbursement, health systems are interested in having more mindful and engaged patients. At this point, the alliance between patient engagement and content personalization offers website users and visitors relevant information targeting preventive medicine, for example:
– Discounts for regular checkups
– Chronic disease management offerings – lectures, consultations, interactive video materials and more
– Rehabilitation programs overviews
– Shortcuts to in-season service bundles (vaccination, "women's health" or "men's health" evaluation programs)
The Act of Care in Every Message
Using the powerful combination of content personalization and patient engagement, caregivers hit the jackpot. They attract new clients, maintain companionship with patients and promote the idea of responsible health behavior across all website visitors' minds, thus keeping up with the value-based reimbursement model requirements.
In light of the reimbursement model change, the patient-caregiver bond means more than ever. To expand this topic, there is a series of articles dedicated to medical website personalization problems and solutions.