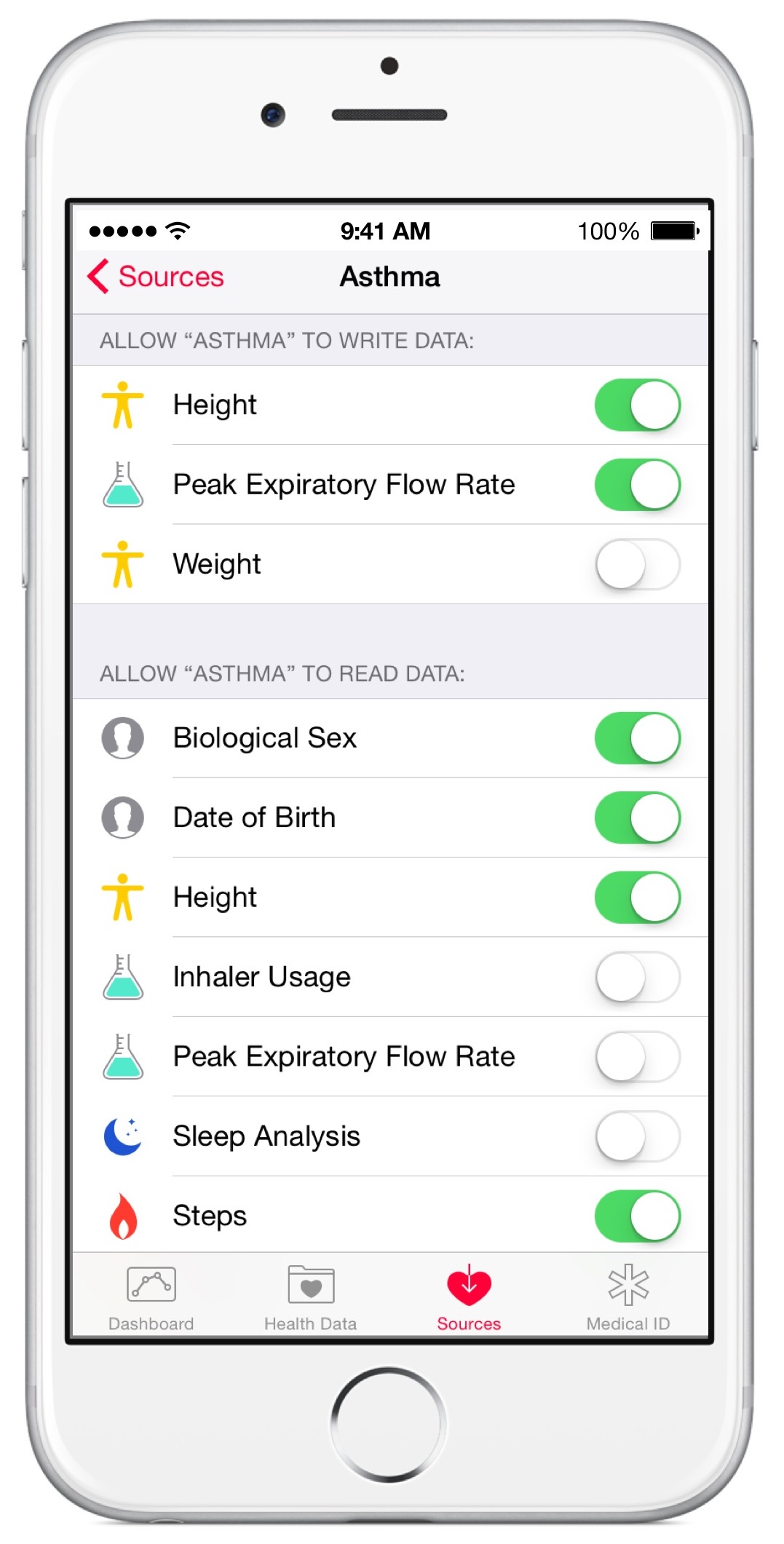 The Icahn School of Medicine at Mount Sinai and LifeMap Solutions today announced international expansion of the free Asthma Health app to the United Kingdom and Ireland. Backed by Apple's ResearchKit platform, Asthma Health enables individuals with asthma to participate in a large-scale medical research study by simply using iPhone.
The Asthma Health app Overview
The Asthma Health app is designed to facilitate asthma patient education and self-monitoring, promote positive behavioral changes, and reinforce adherence to treatment plans according to current asthma guidelines. The study tracks symptom patterns in an individual and potential triggers for these exacerbations so that researchers can learn new ways to personalize asthma treatment. 
Key Features of the app include:
–  Daytime and nighttime asthma symptoms and how they affect your daily activities
– Daily usage of controller and rescue inhalers
– Triggers  such as colds, increased physical activity, strong smells, exhaust fumes, house dust, and animals
–  Emergency department visits, medical visits, and changes in medication
– Peak Flow
– Inhaler usage 
– Overview of your current asthma control, to help guide medical decisions
– Concise summary of your recent asthma symptoms
"We are excited to expand our successful Asthma Health research app to the United Kingdom and Ireland using Apple's ResearchKit framework," said Eric Schadt, PhD, the Jean C. and James W. Crystal Professor of Genomics at the Icahn School of Medicine at Mount Sinai, and Founding Director of the Icahn Institute for Genomics and Multiscale Biology. "Over the past year in the United States, we recruited and enrolled over 8,600 research participants in our study in one of the largest real-world epidemiological studies of asthma. Now we're going global by adding the UK and Ireland to our clinical research platform, to collect an unprecedented breadth and depth of `real world' health data and create a more holistic view of individuals and the disease on a population level."
ResearchKit is a software framework designed by Apple that helps doctors and scientists gather data more frequently and more accurately from participants using iPhone apps. When granted permission by the user, the Asthma Health app can access health data from HealthKit to track exercise activity levels such as walking and running distance, take advantage of the GPS sensors built into iPhone to provide local air quality readings, and monitor asthma inhaler use as measured by third-party devices.
"To date, our Asthma Health study in the USA has demonstrated the feasibility of reliably consenting participants and collecting rich data across a large, diverse population in a cost-effective and accelerated manner by digitizing and automating the research processes that are traditionally labor intensive and time consuming," said Yu-Feng Yvonne Chan, MD, PhD, Director of Digital Health and Personalized Medicine at the Icahn Institute for Genomics and Multiscale Biology at Mount Sinai. "With the UK and Ireland launch, we will conduct a randomized controlled trial, specifically A/B testing a new app feature to assess its impact on engagement and the retention of recruited participants over time."