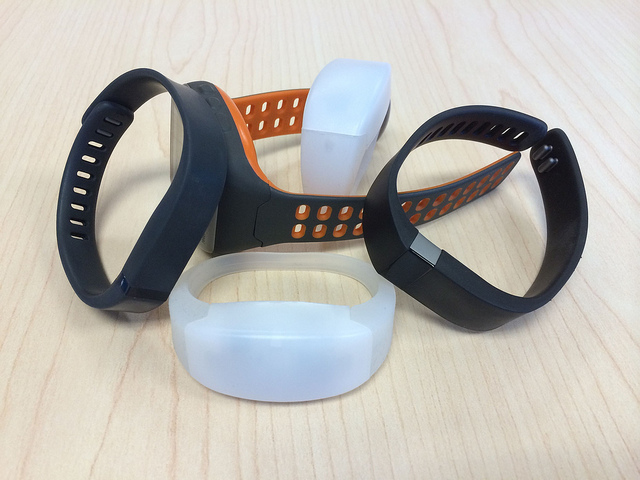 A new patent landscape report from iRunway reveals a tectonic shift in the medical devices industry, with new technology players poised to take significant market share from traditional medical device manufacturers in the non-invasive monitoring arena.
Medtronics, General Electric, Eli Lilly Company and others have long controlled sizable and lucrative healthcare monitoring markets, and they will likely continue to dominate invasive monitoring.  However, Jawbone, Fitbit, Google, Garmin and others are making significant strides in non-invasive monitoring. These companies already offer devices to monitor heart rate and also own patents for blood pressure monitoring. Jawbone has a patent for glucose monitoring that may soon be integrated into products, giving the company a foothold in the healthcare business.
"The current convergence between fitness and health monitoring devices sets the stage for this technology to disrupt traditional healthcare monitoring and advance the emerging trend toward decentralization of consumer services," said Animesh Kumar, Chief Solutioning Officer for iRunway in an official statement. "Fitness monitoring device manufacturers hold key patents, and they are aggressively embracing new ways to record, collect and integrate health and fitness data for wireless transmission to healthcare providers as part of a new remote patient care model."
Increased research and patent filings
iRunway's report analyzes the existing patent holdings of key players in the industry. Smaller companies such as Fitbit, Bodymedia (now owned by Jawbone) and Sotera Wireless have been involved in extensive research and development since the early 2000s. Multinationals including Samsung, Medtronic and Microsoft have numerous products in this market and continue to deploy massive R&D budgets. 
Increased research and patent filings during the past decade reflect the growing consumer base for wearable fitness monitors. Although some traditional medical companies such as Medtronic, Philips, GE and Eli Lilly are among the top patent holders for wearable fitness monitoring devices, newer companies control the majority of seminal (strong) patents. These new companies also dominate patents covering the integration of monitoring technology. Medical device manufacturing majors such as Johnson & Johnson, Boston Scientific and St. Jude Medical Inc. are yet to tap into this emerging market.
Low-Power Wireless Technologies
At the same time, Apple, Google, Microsoft and Samsung are experimenting with low-power wireless technologies that allow real time transfer of data between device users and fitness monitoring authorities. The sports and fitness sector has employed proprietary short-range wireless connectivity for many years, and is now looking to standardize specifications and combine fitness with regular health monitoring through wireless communication.
Litigation and Licensing Activity
The iRunway report reveals that since 2005, the industry has witnessed significant litigation and licensing activity. Polar Electro has been involved in litigation with at least eight companies in the last decade, while Adidas, Nike and Fitbit all entered courtrooms over infringement contentions during the past several years. Notably, Jawbone and Fitbit are disputing at least six patents.
Only recently, however, has the industry seen major acquisitions. In 2013, Jawbone acquired software application developers Massive Health and Bodymedia, emerging as a strong contender in wearable health tracking technology. In May 2014, healthcare product company Covidien acquired sports and medical wearable company Zephyr Technology. And, in January 2015, Covidien was acquired by market leader, Medtronic.
Google also strengthened its foothold with significant collaborations and acquisitions in 2013. Google acquired wearable medical monitoring patents from Foxconn, a primary supplier of Apple's wearable technology products. It also entered into a cross-licensing agreement with Samsung to assist the Korean multinational in developing wearable devices similar to Google Glass.
With industry majors such as Google, Apple, Microsoft and Intel making headway in wearable fitness and health monitoring technology, the sector is poised to experience significant patenting, licensing and monetization activities in the coming years.