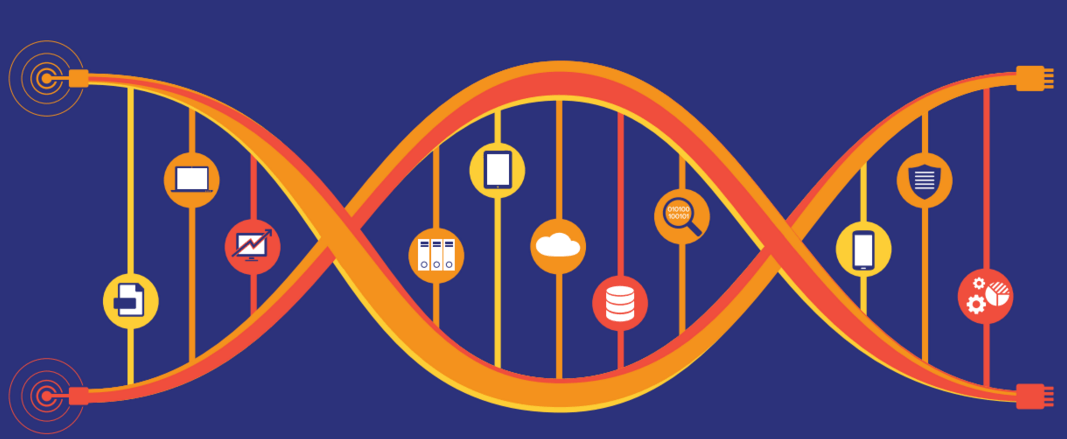 More than 80 percent of leading life sciences companies have created new digital and innovation leadership roles to capitalize on the information technology transformation in healthcare, with nearly half hiring new chief information officers during the past three years, according to new research issued this week by the IMS Institute for Healthcare Informatics. The rise of mobile, cloud, predictive analytics and other digital innovations offers new opportunities for advancing patient care as companies launch innovative products at a more rapid pace and in more therapy areas. These dynamics, along with spending and operational constraints, require life sciences CIOs to expand specialized IT knowledge and skills within their organizations, and to play a more strategic role in driving commercial success through digital transformation.
The study, New Strategic Information and Technology Roles in Life Sciences Companies, includes a proprietary Information and Technology Transformation Scoring framework (ITTS) to assess progress among the top 50 global life sciences companies.  ITTS tracks five areas of technology conversion: Innovation/Disruption, Organizational Transformation, Big Data/Analytics, Infrastructure, and Future of Work. The study was produced independently in collaboration with Egon Zehnder, a leading global executive search and talent management firm.
"While most life sciences companies have centralized their IT functions to drive operational gains, they have been slow to achieve the breakthrough transformation that's possible by capitalizing on today's technologies," said Murray Aitken, IMS Health senior vice president and executive director of the IMS Institute for Healthcare Informatics. "Of the companies we assessed using our ITTS framework, just 15 percent are fully capturing the value of the digital revolution."
The Impact of Digital Transformation on the Life Sciences CIO
Opportunities exist for CIOs to play a more strategic role in advancing the technology transformation within life sciences companies. As leadership in new IT functional areas is recognized as increasingly critical to success, CEOs are hiring new CIOs and establishing digital and innovation roles. Nearly half of the life sciences companies assessed have CIOs who have been in place less than three years, and 70 percent in place fewer than five years.
In small companies, more than 40 percent of all CIOs were hired within the past year. Companies with CIOs having a tenure of less than five years outperform on the ITTS framework overall, especially in the key areas of Innovation/Disruption and Big Data/Analytics. More than two-thirds of today's CIOs were hired from outside the company, with external hires ranging from 82 percent for small companies to 52 percent for larger organizations. Despite the critical role of the CIO in business transformation, fewer than one in four are part of their company's executive team. Within large life sciences companies, just one in seven CIOs serves on the executive team. 
CIO Best Position to Drive Technological Innovation
CIOs remain in the best position to lead technological innovation, but require new digital competencies. The CIO role has narrowed in scope in most life sciences companies as responsibility for areas such as R&D bioinformatics, genomics and Real-World Evidence have moved to other parts of the organization. And, more than 80 percent of companies have established new digital data and innovation positions that challenge the traditional CIO role.
Current Core Competencies of a CIO
With new "digital" competencies viewed as key for success, assessments by CEOs of CIO candidates focus on a combination of both core and digital competencies. The core competencies of:
– Strategic Orientation: Forward looking vision, complex thinking abilities (both analytically and conceptually) 
– Results Orientation:  Demonstrated ability to achieve stretch goals in complex and fast-paced environments. A bias toward action, and an ability to actively manage trade-offs 
– Team Leadership: Fostering excitement and positive motivation, and an emotional commitment to the team and the outcome
– Collaboration/ Influence: Effectively engaging stakeholders and driving alignment across multiple functions to achieve results. Ability to recognize and channel new ideas 
Required Competencies of A Successful Life Sciences CIO & Digital Leader 
In pursuit of future digital leaders, CEOs are asking CIOs not only to adapt to new and rapidly changing technologies, but to understand multiple stakeholders in the life sciences and company engagement. These future CIOs must have strengths in: 
– Consumer Centricity:  Understanding online customer behavior. Awareness of customers'/patients' constantly evolving expectations and inclination toward an empowered experience 
– Digital Fluency: Understanding and measuring any form of digital media and its role in guiding marketing and influencing decisions. Understanding how patients or partners are playing key roles in influencing or adapting to those newer assets
– Data Orientation: Embracing analytics as input into decision making. Appreciation of the wealth of data created by digital platforms and thirst for data-driven insight
– Adaptability:  Comfort with lean, iterative market interactions for quick results. The 'future CIO' can arrange the organization to continually evolve its model not just set a vision for a fixed target state11 
– Change Leadership:  Leading the cultural shift required to deliver on the above. Driving the Digital change through people, transforming and aligning an organization in a new direction

The full report, including a detailed description of the methodology, is available at www.theimsinstitute.org.