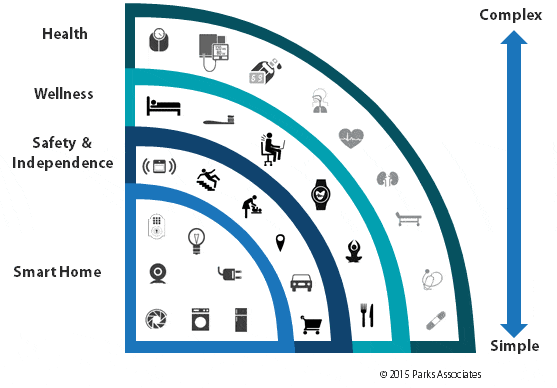 Editor's Note: Harry Wang is the Director of Health & Mobile Product Research at Parks Associates. He is also the founder and lead analyst of Parks Associates' digital health research program since its inception in 2006.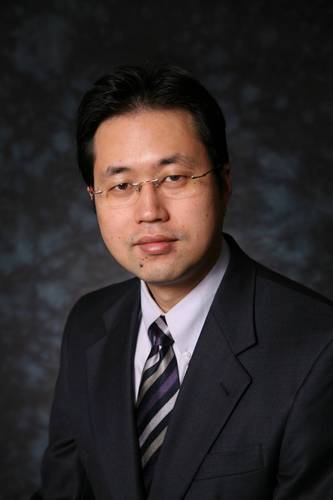 The smart home industry focuses on consumer use cases that charge a recurring monthly fee as the default revenue model for service providers. Equipment manufacturers usually earn revenues from product sales. Smart home platform providers can offer a technology license to their platform customers, or charge a monthly fee based on platform usage. Connected health solution providers can still leverage these revenue models when selling their solutions and services to enterprise customers.
Adding connected health applications to a smart home platform opens up additional, complementary revenue opportunities. However, some of these paths will not result in a straight-forward replication of conventional revenue models. This is especially true for applications that touch a patient's health and require collaboration with healthcare professionals. For others, the smart home industry needs to think "outside the box" to build channels and experiment with new revenue models. Examples of innovative revenue models are summarized below.
Freemium with a service upgrade option
Consumer-focused connected health apps can build features in tiers and use a freemium model to offer a basic service tier for free and an upgraded experience as a paid tier. Health apps in the fitness tracking, diet management, care coordination and support categories are well suited to this revenue model.
The freemium model is appealing to light users who may find it difficult to justify paying a monthly recurring fee for services that they use only occasionally. Traditional family location services, PERS services and home activity/pattern tracking solutions face competition from apps and services that use this revenue model. Smart home platform and service providers may find it difficult to fit this model into their current business plan. However, the relatively stable PERS user pool suggests that a recurring monthly fee model is unappealing to those other than the core "I-fell-I-can't-get-up" population.
By targeting a broad category of caregiving needs through a platform strategy and a freemium model, smarthome platform and service providers can access the vast majority of families who struggle to address a diverse range of independent living challenges.
Complementary product/supplies sales
Consumers may find it convenient to buy products and supplies directly on a care platform if product brands are trustworthy and the shopping process is pain-free. This revenue model is appropriate for many connected health solutions and services but needs to be carefully planned and designed.
A medication tracking app can remind people of prescription refills and connect users to their pharmacy for scheduled pick-up or mail-order delivery. People with chronic conditions being monitored by doctors may need to order supplies such as glucometer strips and lancets, sleep masks, special diets and supplements. They can do so via a connected health platform within the specific application and service that integrates such commerce functions.
These revenue-generating opportunities tap into a care platform's extensive partnerships with retailers, suppliers, and partners.
Lead generation
Lead generation is viable if consumers express needs and agree to receive business referrals that address a specific category of care needs. A sleep tracking app may generate enough consumer interest in a sleep apnea test that benefits a home sleep test kit vendor or a sleep clinic operator. Lead generation fees are usually in proportion to the value of a product or service. For medical diagnostic and care assistive services that run hundreds or even thousands of dollars per session, the lead generation fee can be a sizable amount.
Data for health and medical research
Medical research has traditionally followed the clinical trial model, but finding eligible patients and handling administrative tasks for data collection and patient management significantly drains resources. Data collected from a connected health platform and cleared by end users for medical research purposes can be a goldmine for medical researchers and drug companies. These data would not replace carefully planned clinical trials, but instead would complement structured clinical trial data or medical research.
Cost savings share
A connected health platform can catalyze changes in a patient's behaviors and generate both near-term and long-term cost savings for healthcare providers or insurers. A platform provider can seek shared savings as new revenue sources. In the PERS industry, more hospitals and health systems are interested in the PERS platform for transitional care responsibilities so that a discharged patient can recover at home.
Hospitals benefit by avoiding the 30-day re-admission penalties, whereas health insurers benefit from reduced claim costs. A connected home platform provider can negotiate to share savings, based on patient recovery progress and prevention of incidents that trigger a hospital re-admission.
An agreement with health insurers to maintain a patient's health status through measurable outcomes can result in long-term cost savings shared as revenues. Metrics for such outcomes may vary between years of a patient's remaining independent at home without having to move into a long-term care facility (so that long-term care policy payout will be delayed) or from major health indicators staying in a targeted range so that insurers can save on claim costs.
These revenue models are not new; both the smarthome and connected car industries have implemented these model types. For example, home insurers lower premiums for home owners if they install advanced sensors to monitor their home in order to minimize or prevent home hazards.
All of these new revenue models require careful planning and coordination with cooperating partners. They may not be mainstream today and may appear insufficient to offset near-term development costs of a connected health platform. However, they are complementary to the mainstream revenue models, and promise significant revenue contributors for players in for the long-term growth of the connected health industry.