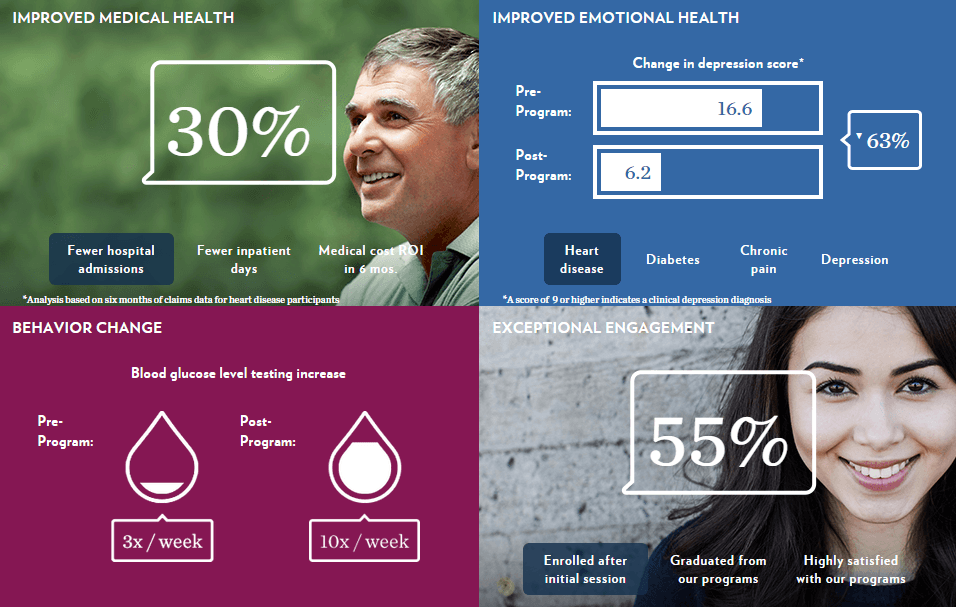 AbilTo, Inc., a provider of evidence-based behavioral change programs proven to improve medical health and lower cost for high-cost medical populations has announced the addition of its Depression and Substance Use program. The new program helps individuals understand the interaction between mood and substance use, and identify strategies to replace use with positive coping skills and healthy reinforcement. 
AbilTo's Depression and Substance Use program helps participants focus on specific behaviors that influence depression and use. Participants receive non-judgmental, personalized support to modify negative behaviors and practice effective coping skills. They learn to clearly articulate their goals and find ways to increase their self-motivation and efficacy, through a deeper confidence in their ability to change. As with AbilTo's other program offerings, licensed clinical social workers and behavior coaches provide treatment by telephone or secure video.
The National Institute on Drug Abuse has attributed $166 billion to the cost of healthcare resulting from the abuse of tobacco, alcohol and other drugs. Among those individuals with substance use disorders, sixty percent also suffer from depression. Studies have shown that behavioral change programs, such as those administered by AbilTo, can measurably reduce the cost of care and improve outcomes for these individuals.
"Behavior change, for those who suffer from substance use and depression, can be challenging," said Aimee Peters, LCSW, chief clinical officer, AbilTo. "Our program acknowledges that the journey toward change is different for each individual, and our providers tailor their approach accordingly. This enables participants to set unique, achievable goals that get them back on the path to happier, healthier and more productive lives."
The company recently raised $12M in Series C funding last year led by  HLM Venture Partners (HLM) and Yumin Choi, Partner along with previous investors BlueCross BlueShield Venture Partners, .406 Ventures and Sandbox Industries.