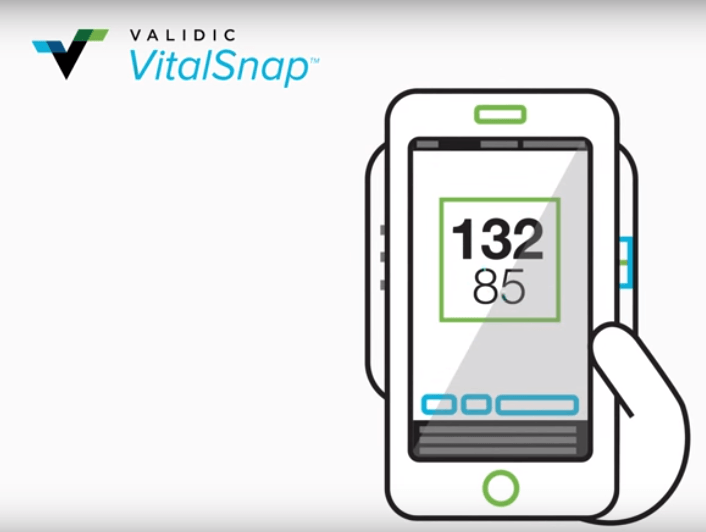 Digital health platform Validic today unveiled VitalSnap™, a new mobile technology that enables users to easily record health data from their in-home device via their smartphone's camera at CES 2016. The goal is to take vital information from non-connecting devices that may never be sent to or viewed by a provider and  deliver this data seamlessly to healthcare organizations, helping overcome connectivity barriers that limit the overall care experience.
 How It Works 
A majority of medical devices have limited or no digital connectivity, meaning information accumulates on the device and may never be sent to or viewed by a provider. This data inaccessibility makes it difficult for providers to make timely care decisions, which is especially concerning for patients suffering from chronic conditions who take consistent biometric readings and require regular clinical touch points.
Leveraging optical character recognition (OCR), VitalSnap enables patients to use their smartphone to quickly capture readings from non-connected digital health devices, such as thermometers and blood pressure cuffs, from the phone's camera without taking a picture.
The information can then recorded within an application and transmitted to a providers' EHR or patient portal. VitalSnap powers easy data accessibility by enabling patients to keep an accurate record of readings while automatically updating physicians or care teams with that data as part of a care treatment plan. 
VitalSnap Key Benefits
With VitalSnap now a part of Validic's Mobile product suite, makes at-home care and on-the-go data sharing easier for patients. With Validic's technology, patients who properly utilize the solution no longer need to connect their device to a computer or keep a manual log of measurements. VitalSnap alleviates not only the burdensome and time-consuming process involved with manual input, but also reduces data inaccuracies stemming from manual recordings.
A recent iTriage study found that 76 percent of individuals are interested in sharing their tracked health data with their provider; and, in a recent Deloitte survey, 90 percent of physicians indicated interest in incorporating digital health technology believing that it has clinical value and impact. 
"Without technology like VitalSnap, there is still a digital divide between patients trying to share the data and providers trying to access data," said Brian Carter, senior director and general manager of population health at Cerner in a statement. "Considering patient outcomes are most affected by what he or she is doing on a day-to-day basis outside the physician's office or hospital, we as an industry need to start better integrating data from these activities and biometrics in the treatment process."
Removing Connectivity Barriers
VitalSnap effectively removes connectivity barriers. It makes remote monitoring initiatives easier and less time-consuming for patients, caregivers and researchers. This technology enables hospitals, health systems, CROs, pharmaceutical companies, and payers to support connections to a large number and wide breadth of device types while allowing patients to continue using familiar devices, resulting in increased engagement.
Integration
VitalSnap easily integrates into device applications on iOS and Android platforms to give healthcare organizations of all types the ability to gather insight from data-locked devices. VitalSnap will connect with 18 devices for its launch, expanding Validic's network of integrations to 244.