Editor's Note: Jim Prendergast is a digital health entrepreneur, and the CEO and Co-Founder of HealthiestYou, a  telehealth and wellness delivery innovator. Jim recently led the company through a $30 million round of growth funding from Frontier Capital.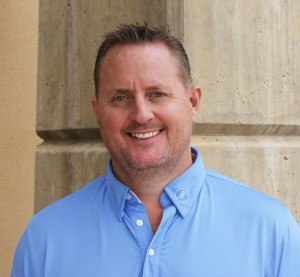 The healthcare industry is experiencing a new driver at the wheel. In 2016 this will become more apparent than ever. It's you. And, it's me. It is in fact, all of us who want less-hassle healthcare access, cost containment and a complete way to manage, control and personalize our own care experiences.
The following seven factors are at the heart of the Great 2016 Disruption of the Health Care Status Quo that will dictate the way that consumers will demand care in 2016:
1. We live in an "Get-it-On-Demand" society with an ever increasing appetite for instantaneous gratification
Consumers are not wanting to waiting for even the most mundane of desires with the likes of Uber, Amazon Prime Now, and Doordash at their service. That feeling of being able to have something when we want it extends to our health care. With the current set of consumer expectations, it only makes sense that health care will be forced to adapt to this quickening pace through the use of available technologies and that means 24/7 access to care on our own terms.
2. Low tolerance for mysterious care and procedure pricing
Gone are the days when we have to guess the price of medical procedures or provider visits. Our need to know has been met by technology that lets us comparison shop from our cars, our homes, our offices …anywhere. The need for cost transparency for health services is no different especially when it comes to medical procedures or provider visits. Smart consumers will no longer accept the mystery of health care costs. A Blue Cross Blue Shield study earlier this year revealed that some hospitals across the U.S. charge tens of thousands of dollars more than others for the same medical procedures, even within the same metropolitan market. Consumers are up in arms…they have a right to know and the industry is getting ready to deliver.
3. Increasing reliance on recommendations from social networks
Crowd-sourced ratings are no longer just a nice way to see what others think, it has become THE way that many rely on to get information and word-of-mouth endorsements. Relying on our own network is an extension of the friends and family who many not live close but we still value and desire their opinions. In health care the same expectations exist. In fact, in a recent survey, 90% of respondents from 18 to 24 years of age said they would trust medical information shared by others on their social media networks.
4. Shift of the higher deductible burden
Employers are sharing the cost burden more and more. Nationwide, one in four workers is covered with a high-deductible plan, according to a survey by Mercer (a benefits consulting firm) – that is up from 4 percent a decade ago. Looking at just large employers in 2014, the number that are offering high deductible, consumer-directed health plans increased from 39 percent to 48 percent. Those shared costs expose employees to much larger out-of-pocket costs than what traditional health plans demand, and that increased burden means that employees are avoiding getting care since the deductibles are unaffordable to many. All this is propelling consumers to demand better solutions that make care more accessible and they are looking to technology and even smartphone apps to play a role.
5. Less docs in the field
It's no secret that there is a primary care shortage. According to the U.S. Department of Health and Human Services, the growth in primary care physician supply will not be adequate to meet demand in 2020, with a projected shortage of 20,400 physicians. Add to that the difficulty of docs running their own practices and the increasing burn-out rate and more doctors are joining conglomerates, finding other ways to provide care or just quitting. In the 2015 Family Physician Lifestyle Report, 43% of family doctors under 35 said they had burnout a marked increase from 2013 when fewer than 10% reported the same feelings. That equates to difficulty in getting timely appointments and an overall lack of control of our health care experiences. That's no longer acceptable.
6. Merging of technology with expectations
There's no denying that the shift from in-person experiences to online has seized our culture. Online equals convenience and time savings, and with mobile technology, specifically smartphones, literally within our collective grasp, that means making restaurant reservations online, ordering grocieries online, holiday shopping online and yes, accessing health care online, is what we are now all about. In fact, Adobe's Digital Index just reported that this latest Cyber Monday of 2015 (Cyber Monday is the Monday after Black Friday) $3.07 billion was spent online, a 16 percent increase year-over-year, and 3.2 percent higher than its earlier predictions. Online doctor visits aren't the stuff of the Jetsons anymore.
7. New definition of personalized care
No longer do doctors give their in-office patients undivided attention. "Doctors have one eye on the patient and one eye on the clock," said David J. Rothman, who studies the history of medicine at Columbia University's College of Physicians and Surgeons in a USA Today article last year. The problem is pressure to see as many patients as possible, and those pressures mean speed dating visits that no longer offer depth or personal interest in family and lifestyle like the old days – especially since the average length of a health care visit is less than 15 minutes. Needless to say, small talk is off the docket. With those restrictions there's hardly enough time to truly dig down much less address all the patient's needs or ask how Aunt Mildred is doing. Personalized care has a new meaning in the digital age. It's not just the demographic of 18-to-34 year olds who expect to use at-the-ready data and tech tools to help them manage their health – we are all getting accustomed to and actually enjoy technology that allows us to manage every aspect of our lives.
The trend is leading toward telehealth which consumers are becoming more enthusiastic about as it relieves the growing problem of quick doc visits by providing access 24/7. One benefits administrator reported delight after her employees reported that they love the convenience of their telehealth benefit. According to Gidget Edwards, Human Resources Manager at Valley Federal Credit Union in Billings, Montana, about the no-co-pay telehealth benefit they are providing to their employees, one of their satisfied staffers commented to her in an email:  "Hopefully other employees are taking advantage (of the benefit) because that was the coolest thing! Not having to deal with trying to get off work for an appointment or spending hours at a walk-in (clinic)…and not even having to pay a co pay for the office visit.' 
Opinions expressed by HIT Consultant Contributors are their own.