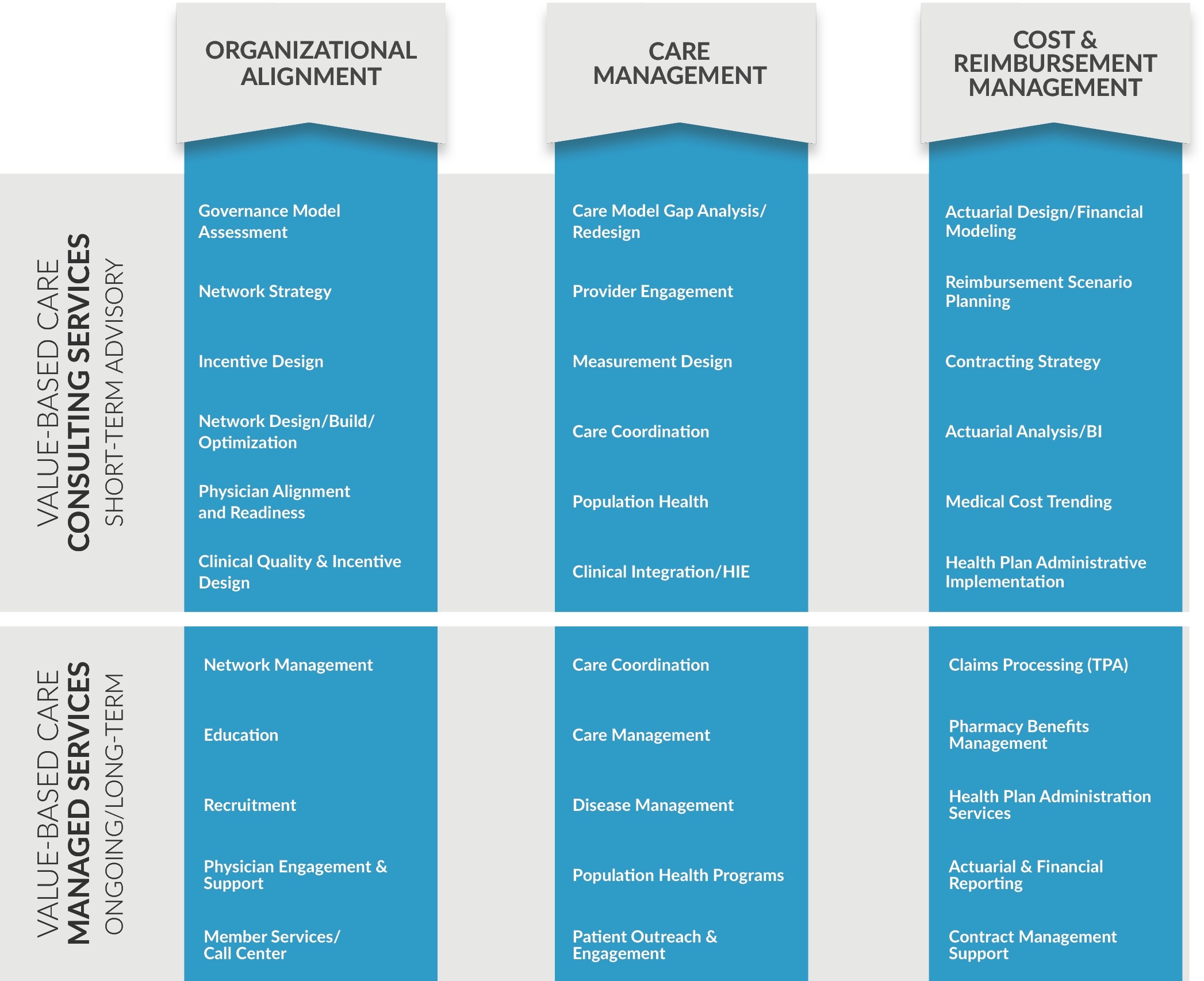 As healthcare moves from a fee-for-service model to a value-based care (VBC) model, many providers are having to reengineer aspects of their business. "Value-Based Care. Making the Shift: Who Can Help?" is the first report published about this market segment by KLAS. The report found that Advisory Board, Conifer and Evolent scored high with providers in giving them confidence to deal with evolving alternative payment models and preparing for future risk.
Top Firms for VBC Consulting/Management Services
While some providers may have the ability to make the transition to VBC on their own, the vast majority are turning to firms who provide VBC consulting services and VBC managed services. When evaluating providers' confidence levels and progress toward a successful VBC model, KLAS found that 100% of Advisory Board clients report the firm has a high impact in meeting their triple aim objectives.
For VBC consulting services, Premier and Advisory Board led with the highest scores, while Valence and Lumeris were the most highly rated for VBC managed services. Lumeris clients also gave high marks, citing the company's ability to help providers reimagine patient care and build a more complete patient profile. 
"In order to survive in this new world of value-based care, providers need firms who can help them feel confident in their progress towards Triple Aim objectives, meaning can they impact patient access and satisfaction levels, help improve patient outcomes and reduce healthcare costs," said Whitford. "Providers can also evaluate firms based on their ability to help them prepare for alternative payment models that are a result of the VBC model."
Report Background/Methodology
For the report, KLAS interviewed more than 100 c-suite executives, most of whom have extensive experience in VBC. The interviews identified 33 key functions providers must do differently to make the transition to VBC. All of these critical functions fall into three core pillars: organizational alignment, care management and reimbursement management. The report examines the impact and performance of both VBC consulting and managed care firms and their ability to help providers make the transition.
"A provider's first step in choosing the right firm is to weigh their needs versus a firm's capabilities," said Warren Whitford, research director. "Although the firms we evaluated are trying their best to bring a consistent set of methodologies and processes to an inconsistent market, each provider is on a different trajectory and the market is continuously evolving."