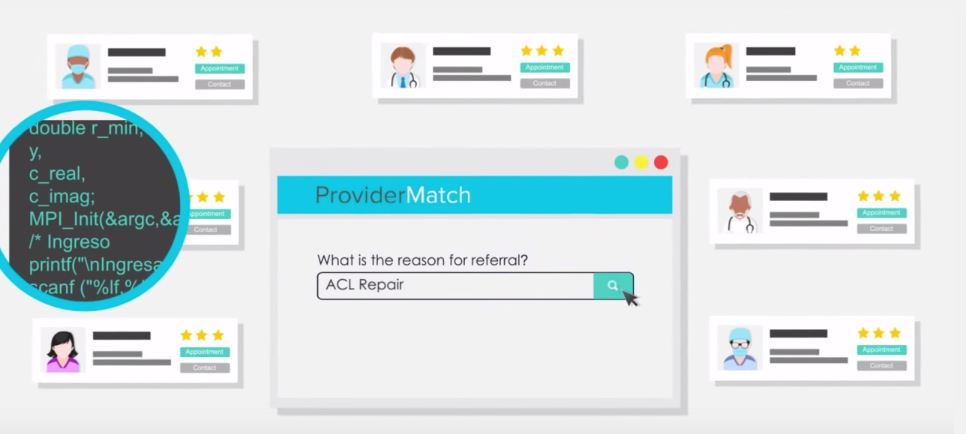 Kyruus, a SaaS-based referral coordination platform that helps hospitals optimize patient access and referral management, has raised $25 million in funding to accelerate adoption of its ProviderMatch technology. The funding round was led by New Leaf Venture Partners, with participation from Providence Health & Services, Leerink Capital Partners, andMcKesson Ventures. They were also joined by existing investors Venrock, Highland Capital Partners, Lux Capital, and Fidelity Biosciences.
Kyruus will use the funding to scale the size of its client development and implementation teams. The company will also invest in expanding the surface area of its product platform, including its patient-facing search and online scheduling, network analytics, and patient CRM capabilities.
Provider Match Overview
Leveraging a proprietary Big Data approach, Kyruus ProviderMatch is a Patient-Provider Matching & Scheduling System that helps health systems improve yield from their Patient Access programs, and generate high-quality, actionable patient encounters across their entire provider network. It provides referring physicians, schedulers, and referral coordinators with tools to find and connect patients with clinically appropriate, in-network, and available providers. The platform results in maximum provider productivity, reduction in misdirected referrals, and high patient and provider satisfaction.
Recent Growth/Milestones
In recent months, Kyruus has seen accelerated adoption and expansion of its solution at several leading health systems, including Keck Medicine of the University of Southern California (USC), Mercy Health in Ohio, Community Health Network in Indiana, and Swedish Medical Center in Seattle. Deployed throughout call centers, referring physician offices, and hospital websites, the company's software now helps manage scheduling and referral management for more than 20,000 providers. Many of these health systems have seen productivity increases of 5-10% of their entire provider base while simultaneously ensuring that their patients get to the right provider the first time.  
"Patient access has to be a top priority for any health system looking to engage consumers in their care," noted Dr. Rod Hochman, president and CEO of Providence Health & Services – one of Kyruus' leading enterprise customers. "Kyruus has been an excellent partner over the past year working with us to help patients find the right physician for their needs from our team of nearly 16,000 employed and affiliated physicians. Providence Venture's investment in Kyruus fits our model of validating, piloting, collaborating, and investing with great technology partners to solve big problems in health care."