Editor's Note: Deloitte Insights for CIOs provides relevant research, fact-based analysis and pragmatic perspectives on the technology issues that matter most to CIOs and other executives with an interest in technology.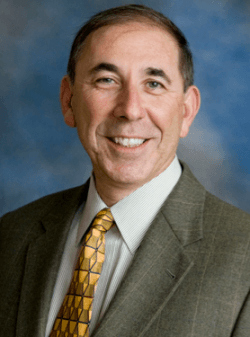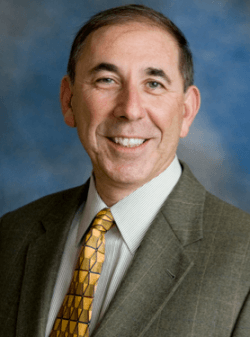 When it comes to disruptive forces, health care providers seem to have it all: evolving legal and regulatory requirements, unsustainable economics, challenging demographic shifts, industry consolidation, and fast-moving technology-driven change, among others. All of these forces are embodied in the business model shift from fee-for-service to value-based care, in which providers receive payments from health plans based on their ability to improve patient outcomes and meet other cost and quality metrics.
Michael O'Rourke, CIO for Catholic Health Initiatives (CHI), and Mitch Morris, a principal with Deloitte Consulting LLP and leader of its global health care practice, discuss the effect of the industry upheaval on CIOs working for health systems; the role of health IT in value-based care; and CIO strategies for sourcing the capabilities they will need to help move their organizations into a future that will look very different from today.
Q
What are some of the challenges most affecting health system CIOs right now?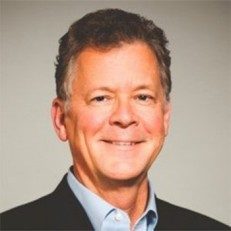 Morris: Many health systems have made large investments in recent years to demonstrate meaningful use of certified electronic health records (EHRs) and transition to ICD-10 [the latest set of medical diagnostic classification codes]. These efforts have depleted their capital budgets to some degree. Additionally, many health care organizations are pursuing capital-intensive business strategies—diversifying revenue streams, for example, by buying physician practices and branching into retail and ambulatory practice—at the expense of additional investment in IT. Declining reimbursements are placing a strain on operating budgets across the board. Finally, tepid reception of EHRs has many health care organizations reluctant to fund additional IT investments. According to Deloitte's 2014 Survey of U.S. Physicians, three out of four physicians say EHRs "cost too much and take too much of my time." All of these factors make it hard for CIOs to make a case for additional IT funding, and compound the pressure on them to demonstrate return on investment.
O'Rourke: So much of the industry's investment in EHRs has been driven by the opportunity to receive stimulus incentives and additional reimbursements for meaningful use. Yet, despite billions of dollars of investment in EHRs industry wide, most organizations are not fully realizing the promised benefits: improved patient care, efficiencies and cost savings, improved diagnostics and patient outcomes, or increased patient participation.
Q
Given the challenges with EHRs, what can organizations do to change perceptions of their value and make the most of their investments in them?
Morris: Going forward, providers will be focused on EHR optimization. Rather than a project with a start and end date, EHR adoption is an ongoing journey by which technology enables the transformation of payment models from volume- to value-based care. Unlike the initial adoption cycle for EHRs, this time organizations will be focusing on the cost and quality effects of care transformation and improved collaboration.
Fortunately, there are promising new solutions that can help improve EHR implementation and maintenance, cut costs associated with operating EHRs up to 30 percent, provide advanced levels of data security and compliance, and provide advanced analytics and reporting capabilities—all while supporting clinical transformation and workflow optimization.
O'Rourke: EHR use is intended to make clinicians more effective at the point of care by aiding evidence-based decision-making, which, in turn, can lead to improved outcomes, faster interventions, and better management of disease states. To realize these benefits however, we still need to optimize our ability to bring information together from many sources and then measure the impact of process changes on cost and care. As an industry, we're early in this path toward ROI.
Q
As part of care transformation, many organizations are seeking to improve capabilities that support population health management. What are some of the IT implications of this focus?
Morris: Health care providers and health plans are focused on how to effectively coordinate to support population health management. Analytics—the ability to gather and analyze data from many different sources—will be important to understanding costs of care and actuarial risk associated with patient populations. Whether providers and payers enter into population-focused agreements through payment bundles, accountable care organizations, or full capitation, it's important from a business perspective for both parties to understand for each disease state how much is being spent, how to best manage risk, and how to examine cost and revenue across the populations being served. Having the right IT solutions and intelligence will be central in these efforts.
O'Rourke: Both providers and payers will need to collect and exchange data from many sources in order to make effective clinical and business decisions—to provide patients with the right care at the right place at the right time.
Exchanging data across the care continuum is likewise important. Many health systems, including CHI, are making investments so they can better manage care across acute care hospitals, urgent care centers, outpatient clinics, and other care settings. Yet this can be quite challenging, particularly when the information exchange may involve many physicians operating with different systems.
Q
Are IT organizations positioned to navigate this massive transformation, particularly given the financial pressures they face?
O'Rourke: The industry simply cannot continue to operate as it has in the past and succeed. To be successful, organizations need to find ways to operate more efficiently and reduce their current spend. Incremental changes will not get us where we need to go; large-scale transformation, in resource management and quality of care, is necessary.
Because IT is one of the biggest expenses, CIOs need to be out front driving down cost and increasing innovation. When every part of the business changes as fast as is being seen in health care today, IT needs to adapt at least as fast, if not faster, by putting new structures in place. If IT organizations lack the skills to make the necessary change, CIOs may need to source them externally. With the right capabilities and the help of disruptive technologies, CIOs can move value-based initiatives forward quickly. Engaging vendors can be an efficient way to access the intelligence and analytics capabilities that can help lower cost and optimize service delivery.
Bringing in external IT support can also introduce the organization to different skill sets and ingenuity that can be applied to better understand each part of next-era service delivery. For example, external companies may have experience working with physician organizations and health plans that are now part of integrated delivery networks. These business partners, who know the service lines and may have been embedded in their processes for years, often can more effectively identify cross-continuum performance improvement opportunities than internal staff.
At CHI, we are squarely focused on implementing solutions that improve the efficiency and quality of our IT services and, ultimately, the quality of our patient care. There are many sourcing strategies for achieving those objectives and we are considering all of them. 
This Deloitte Insights for CIOs interview was originally published on LinkedIn and has been republished with permission by the author.