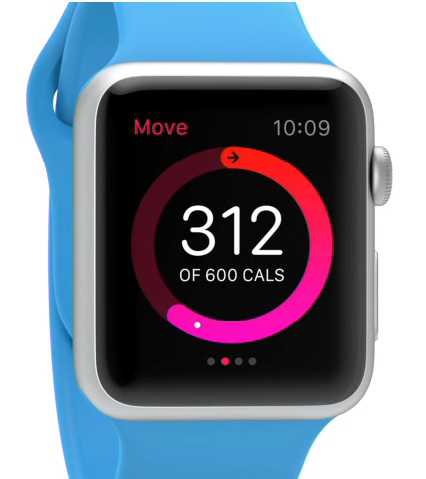 Editor's Note:  This post is written by Jeffrey Vogel, David Wong and Kathleen Collins from Bulger Partners, an advisory firm that specializes in healthcare IT. 
The opportunity for technology in healthcare is monumental – and it's no surprise that change is needed. Healthcare is a cumbersome, $3 trillion industry bloated with high costs, inefficiencies, and information asymmetries. Today, the wealth of data being created in medical settings is often not archived, shared, or utilized. Tech companies are working to change this with new technologies like wearable devices and cloud-connected applications that provide streams of personalized medical data to doctors and patients. But making this data readily available and able to be leveraged is still a pertinent challenge.
Unleashing medical data will depend on the success of three forces. It is only the confluence of consumer technology products from companies like Apple, healthcare cloud services from companies like Qualcomm and the enforcement from lawyers and legislative bodies that can successfully replace our antiquated system of care with one that leverages 21st century technology. 
Consumer technology will capture and share more medical data
The first step to change is enabling constant, objective monitoring of personalized medical data. This will come through the advancement of wearable devices and sensors. In care settings today, archiac technologies make it practically impossible to capture data in a way that can be utilized in the future. But new wearable devices promise a live feed of biometric vitals that will give doctors greater longitudinal insight. These metrics include simple things like steps taken and blood pressure, and extend to more complex vitals like O2 saturation and glucose levels.
Apple could provide the tipping point for the adoption of consumer technology in healthcare with the release of its own wearable device, the Apple Watch, and its related health apps. These products show that wearables are ready to become an integral part of healthcare, not just fitness monitors. Apple is also a known category maker. It has the scale and influence to legitimize mobile health. It also has the motive and potential to disrupt the healthcare industry, similar to the fundamental changes it brought to the mobile phone and music industries.
The broader challenge is how to make data access and sharing a more common expectation. Even if the Apple Watch and other personal devices provide a flood of important and timely data, we'll need a stronger digital infrastructure to enable the access that is critical to realizing the data's value.
Benefiting from more medical data requires cloud connectivity
The infrastructure necessary to store a mass amount of data, make it readily available on any device, and enable analytics on that data simply does not exist in hospital networks today.  The amazing digital infrastructure of connectivity we've built in other industries has yet to fully enable the healthcare world. As new technologies create more ways to capture data in abundance, building a web of intelligent connectivity and decision support systems becomes even more critical.
Companies, new and incumbent, are strengthening their efforts to enable this data-driven vision. They are building the necessary pipelines to bring more data to our fingertips. Qualcomm is an established healthcare technology leader working toward this vision. Similarly, many companies with cloud capabilities are redefining analytics for medical data. IBM is creating a cloud-based service using its Watson technology to conduct predictive analytics on the stores of health data. This service will deliver tailored insights to hospitals, physicians, insurers, researchers and potentially even individual patients.
In addition, healthcare analytics startups are emerging at a fast rate. Flatiron Health, a Google Ventures-backed startup, is building software and infrastructure to provide intelligence to cancer centers and patients with oncology data intelligence. Their solution enables analytics on the 96% of patient data not captured in clinical trials; data that has been never been utilized until now.
Paving the mass transit system necessary for medical data to flow and be analyzed is a large undertaking. While technology companies are ready to instigate change, hospitals and healthcare providers are less primed.
Institutionalizing change will take more than new technology
Long entrenched in the 'gatekeeper' role, hospitals have not been incentivized to share information or invest the big dollars in the technology needed for storage and connectivity. The impact companies like Qualcomm, IBM, and agile startups like Flatiron Health can have is contingent on realigning incentives in hospital networks. This realignment will need to affect funding, standards, and behavioral and procedural change. The only way to tackle change at that scale is through the government and external stakeholders.
Re-calibrating incentive structures and changing behavior requires influence, especially in this regulatory-laden industry. Part of this influence will be sourced by data-driven stakeholders holding care providers accountable in a new way. Suppose your doctor didn't use all of the new data and tools available to you and others. Your insurance providers and possibly your lawyers would hold him accountable for damages that could've been avoided. The threat of legal accountability will make the use of data a priority.  But will this be enough motivation for providers to open the spigots and make sure the data they collect is available and shared in a quick, efficient, and secure manner?  This is where government regulation will play a role.
Electronic issues in malpractice claims
Many of the most common factors in EMR malpractice claims can be remedied by new technology.
Source: CRICO, 2013
The government, whether it be Congress, the Department of Health and Human Services (DHHS) or both, needs to provide real financial incentives for healthcare providers to increase the connectivity of data. While meaningful use requirements have spurred widespread adoption of EMRs, there has been little action to address the information silos that have resulted. Regulating incentive structures and behaviors is critical to clearing a path for technological advancements in hospitals to be successfully adopted and implemented.
Conclusion
Although digital healthcare is still a vision of the future, the promise is real.  Access to information is the crux of the solution. Everyday patients will reap the benefits of a wearable device or connectivity across care settings to avoid potentially time-consuming, cost-intensive treatments. They will also have insight into their own health for the first time. Doctors will be able to make data-driven decisions and propel the quality of their care.
The potential efficiency ripple effects are vast, but we must continue investing in healthcare-focused consumer technology and cloud communications to release the medical data that's inaccessible today. More data will open opportunities for stakeholders to re-write how care is delivered and will in turn solidify change in our system of care. It starts and ends with data. It's time to democratize this $3 trillion industry and truly bring our system of care into the digital age. 
Opinions expressed by HIT Consultant Contributors are their own.