16. SOMA Analytics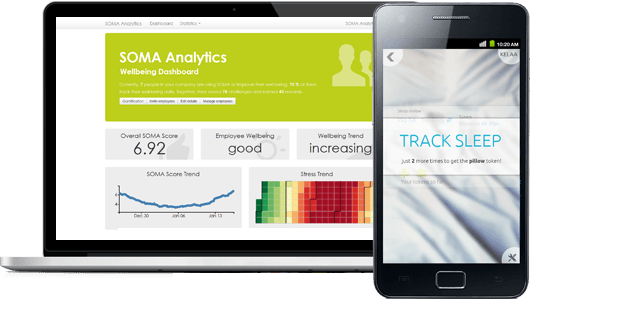 This software company is developing a system for corporations to quantify, manage and predict employee wellbeing by measuring daily stress and its impact using metrics like sleeping patterns, frequency bands in the user's voice, as well as emotions displayed through speech and phone usage. Using psychological intervention methods and gamification, behavior change is reinforced which has a potentially significant effect on mental health and drug dependency.
Founded: 2011
Founders:  Peter Schneider, Johann Huber, Christopher Lorenz & Fabian Alt
Category: App & Diagnostics
Funding: Undisclosed
Why you should pay attention – After two weeks of usage, their study reported on average that the app reduced stress levels in the study group by 9% and increased overall 'resilience' by 7%. If these results can be replicated consistently, it can provide great benefits to employers and payers.  Not only will the workforce be more productive, but health costs may decline as well.
17. Teddy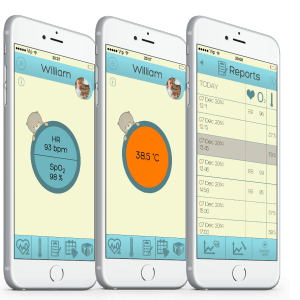 Teddy introduces the cuddly new baby monitor, a stuffed bear whose paws can measure a baby's heart rate, oxygen levels and body temperature in under four seconds and transfer the data wirelessly to its mobile app. Data collected in stress-free environments are arguably more relevant to the child's overall condition.
Founded: 2013
Founders: Josipa Majic & Ana Burica
Category: App & Monitoring
Funding: $400k
Why you should pay attention – The stuffed toy's technology isn't so different from other monitors, but the market for children's diagnostic equipment that is non-threatening and easily integrated is ripe for the taking.
18. Toothpick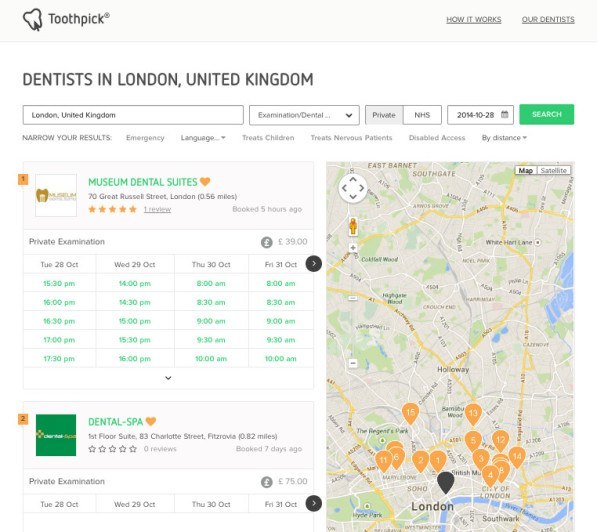 Toothpick is a dental appointment booking platform that allows users to compare guaranteed prices, view providers relevant to their own insurance plan, and verify the qualifications of listed providers.
Founded: 2012
Founder: Jozef Wallis
Category: App & Care Delivery
Funding: Undisclosed
Why you should pay attention – In its first year, the platform facilitated over 100,000 appointments worth  £17 million. Depending on its growth trajectory, the company is well poised to take over various sub-specialties within the U.K. and doesn't face as many significant barriers to entry if the goal is to expand into the E.U.
19. TrialReach

TrialReach is a search engine for clinical trials that allows patients to search for clinical trials taking place around the world. Users can submit their information to research centers looking to conduct clinical trials.
Founded: 2009
Founders: Eithan Ephrati, Jessica Mann & Pablo Graiver
Category: Diagnostics & Patient Empowerment
Funding: $17.9 million
Why you should pay attention – As a global crowdsourcing platform, TrialReach can reduce the cost of recruiting patients for both large pharmaceuticals and small companies that are conducting clinical trials. It simultaneously expands the pool of patients which may result in a better matched study group and a shorter timeframe to get approval and into the right to market.
20. Zesty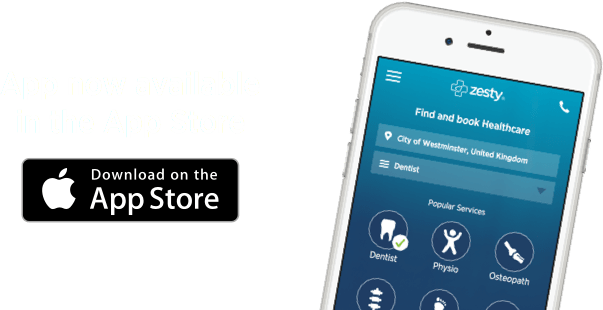 Describable as the U.K.'s version of ZocDoc, Zesty allows patients to find a healthcare provider in Greater London, rate them based on their experience, compare them by reading real user reviews, and make a confirmed appointment in under sixty seconds.
Founded: 2013
Founders: James Balmain & Lloyd Price
Category: App & Care Delivery
Funding: $9.2 million
Why you should pay attention – The company has been nominated for a dozen of awards and its founder has been invited to several parliamentary planning meetings to help guide the NHS in adapting technologies and transforming patients into consumers. The platform transforms patients into consumers, a force that is largely cited as a method to reducing healthcare costs and improving overall quality.
Komal Garewal is a consultant for health tech looking to raise rounds via crowdfunding or sites like Healthfundr, where she is a Marketing and Growth Strategist. Get in touch with her on LinkedIn or follow her on Twitter.