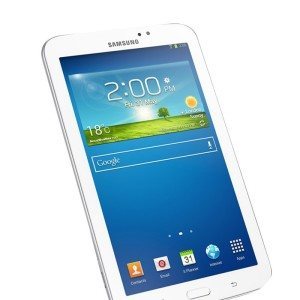 eCaring, Inc. and Samsung Business Services™ today announced delivery of technology and services that enable healthcare providers to reduce costs, while enhancing the quality of patient care. eCaring's care and disease management solutions will use Samsung's advanced tablet technology and enterprise services to ensure 24/7 peak performance of all Samsung devices in the hands of patients and their healthcare aides.
The two companies will work together to streamline delivery of innovative care and disease management support with solutions and applications designed specifically for Samsung Galaxy Tab® tablets and could expand to include other Samsung devices. Samsung Business Services will provide both IT support for its devices as well as configure, kit and ship devices to eCaring's clients. The partnership helps ensure timing and quality to eCaring clients which include large healthcare plans, hospitals, health systems and managed care.
As part of the partnership, eCaring's home data-entry software will be optimized for Samsung mobile devices to provide users a familiar, user-friendly solution to streamline healthcare data management. eCaring plans to rollout this solution with its key customers.
eCaring's proprietary icon-based language enables home aides, caregivers and independent patients, regardless of their computer skills or language literacy, to track and report unstructured data about the patient's current health and wellness. Patient health information can now be entered using familiar technology and devices that allow data to be filtered for use by care managers and providers, hospitals and health plans.
In multiple care management programs, eCaring has saved an average of over $4k per patient per year and reduced congestive heart failure (CHF) readmission rates for Beth Israel Medical Center in New York by 60 percent. eCaring's healthcare software will become available on Samsung tablets beginning today.