Humana CEO Bruce Broussard: Time to Change Business Models and Move Towards Value-Based Payments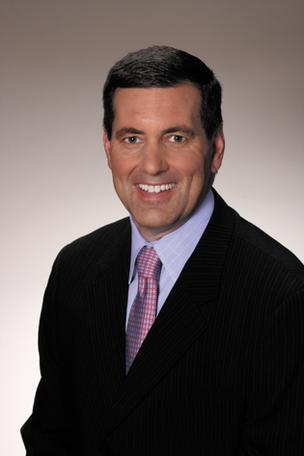 In his Tuesday keynote address, Humana's Broussard called for transformation—and interoperability—in healthcare, Healthcare Informatics reports. 
"We have to change the conversation on what we are doing in healthcare from a supply-based system to a system around demand, a system where we put the customer first as opposed to the system," Broussard said. "Over the years, healthcare has been built by creating more and more supply. I hope I leave today by convincing you that we have to change the focus towards how we improve health for our customers, members, and patients."
DeSalvo reiterates ONC's commitment to health consumer empowerment
ONC Chief Karen DeSalvo reiterated its intention to promote and support consumer empowerment, even in the wake of backlash against a controversial proposed change to a key Meaningful Use Stage 2 rule, MedCityNews reports.
"Our commitment to consumers and consumer health information is unwavering," national health IT coordinator Dr. Karen DeSalvo said during an ONC press conference today. 
HIMSS Mobile Technology Survey: 15 Key Findings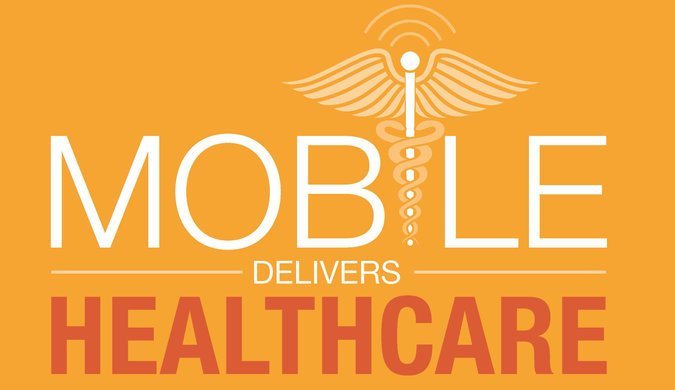 HIMSS Annual Conference and Exhibition in Chicago, HIMSS released the results of the 2015 HIMSS Mobile Technology Survey. This year's study, of more than 200 healthcare provider employees. Many respondents revealed that healthcare organizations are widely beginning to deploy mobile health technologies with the aim of engaging patients within their organizations. Many respondents also emphasized a need to fully optimize and leverage the wide capabilities that mobile technologies and platforms offered.
Some of the key findings include:
– 90 percent of respondents are utilizing mobile devices within their organizations to engage patients in their healthcare.
– More than 70 Percent of provider employee participants utilize app-enabled portals to engage patients and cut costs
– When asked about which mobile tools they leverage, the respondents reported a variety of mobile tools including: app-enabled patient portals (73 percent), telehealth services (62 percent) and text communications (57 percent).
Apple ResearchKit Now Available To All Medical Researchers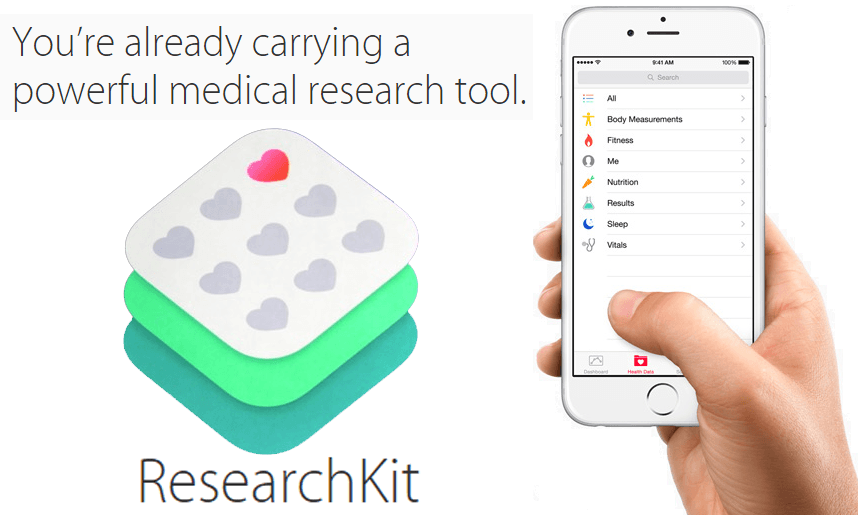 Starting today, medical researchers all over the world will now be able to use ResearchKit to develop their own apps and developers can also contribute new research modules to the open source framework. When granted permission by the participant, ResearchKit apps can access data from advanced iPhone sensors like the accelerometer, gyroscope, microphone and GPS to gain insight into a participant's activity levels, motor impairments, memory and more. ResearchKit works seamlessly with HealthKit™, a software framework Apple introduced with iOS 8 to provide developers the ability for health and fitness apps to communicate with each other.
GE Healthcare: We're leaving the Hospital EMR Business
Neil Versel from MedCityNews reports that GE Healthcare has confirmed that it is getting out of the hospital EMR, not ambulatory market. 
"We are working closely with Centricity Enterprise customers to help them transition to a solid and effective acute care EMR," Zimmerman said standing amid the GE Healthcare booth at McCormick Place in Chicago, this year's home for HIMSS.
HHS Launches $1M Community Interoperability HIE Program
HHS announced the availability of $1 million in grant funds to support community projects for the Community Interoperability Health Information Exchange (HIE) Program. The Community Interoperability and HIE program will provide funds to up to ten community organizations, state or local government agencies, or other community groups at up to $100k each. The awards will help unlock health information and better integrate community resources advancing better care and healthier communities.
Report: Top 5 Priorities for Health IT Investments in 2015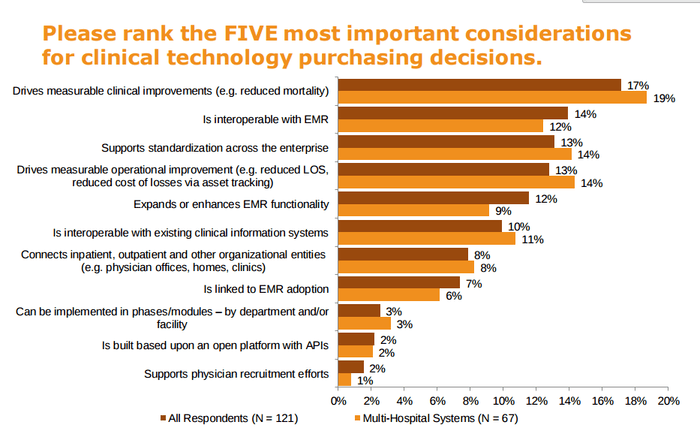 Driving clinical and operational improvements and enhancing EMRs functionality will be the focus of health IT investments in 2015, according to the results of a new healthcare leadership survey released today by Royal Philips.  These investments are focused on direct patient care and supporting collaboration across the care continuum, resulting in financial improvements – another key initiative behind HIT spend. 
UnitedHealth Group Launches Innovative Alliance To Help Prevent and Control Diabetes and Obesity
UnitedHealth Group is launching the Diabetes Prevention and Control Alliance, a partnership with YMCA of the USA and Walgreens to help prevent and control diabetes, pre-diabetes and obesity.
The Diabetes Prevention and Control Alliance is anchored by two innovative and integrated programs including the Diabetes Prevention Program, which is designed to help people at risk for diabetes prevent the disease through healthy eating, increased activity, and other lifestyle changes, and the Diabetes Control Program, which will help people with diabetes better control their condition through education and support from trained pharmacists. UnitedHealth Group will cover these services at no charge to plan participants enrolled in employer-provided health insurance plans, marking the first time in the country that a health plan will pay for evidence-based diabetes prevention and control programs.
Cerner Collaborates with Geisinger, xG Health Solutions to Enable SMART on FHIR EHR Apps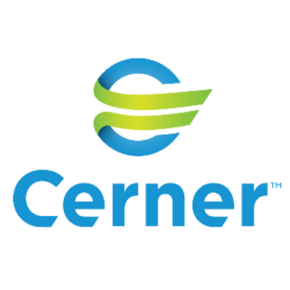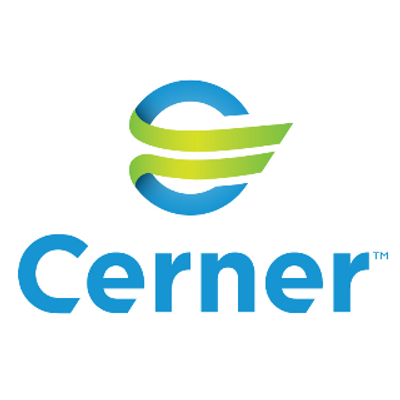 Cerner, Geisinger Health System and xG Health Solutions have collaborated to enable the use of emerging SMART® on FHIR® industry standards to facilitate use of software applications across compliant "open platform" electronic health record (EHR) systems, such as Cerner Millennium.
Geisinger and xG Health will be able to use these new draft standards to deploy their innovative apps to run inside Cerner Millennium and other FHIR-compliant EHR systems. The SMART-on-FHIR approach enables clinicians to access these "pluggable apps" directly within their workflows. Cerner developers have enabled seamless integration of the xG Health apps into the Cerner Millennium open platform as a way to eliminate disjointed workflows of standalone or "sidecar" applications.
Is Machine Interoperability the Next Unusable Level of Meaningful Use?
As the HIMSS15 extravaganza is getting under way, and every EHR vendor flush with cash from the Meaningful Use bonanza is preparing to take its unusable product to the next level, machine interoperability is shaping up to be the belle of the ball. Margalit Gur-Arie shares her insights
Partners HealthCare And Samsung Electronics Sign Partnership Agreement To Develop Mobile Health Solutions
Partners HealthCare today announces a new partnership with Samsung to develop the next generation of personalized digital and mobile solutions for health and wellness. The first phase of this collaboration will include software development and clinical research to deliver tools to improve chronic disease management.  
Philips Launches Mobile App, Care Event With On-The-Go Monitoring
The Philips CareEvent mobile application turns a smartphone into a valuable clinical tool to meet the workflow demands for nurses and caregivers who are constantly on the go within the hospital. The Philips CareEvent system allows caregivers to receive actionable alerts from the patient's bedside monitor. It is also the first application in the market to show a snapshot of four numerics and four waveforms, including dynamic ECGs for up to 10 seconds.
Mayo Clinic, Optum360 Partner To Optimize Revenue Cycle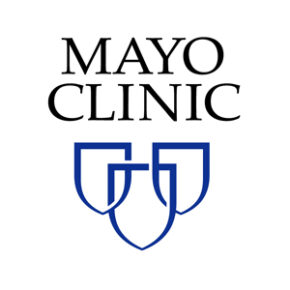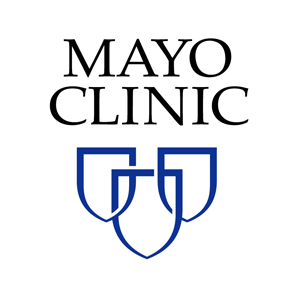 Optum360 and Mayo Clinic are partnering to develop new revenue cycle management services capabilities aimed at improving patient experiences and satisfaction while reducing administrative costs for health care providers.
The partnership also includes a next-generation patient cost estimator, streamlining prior authorization/pre-certification, enhanced claims editing functions and administrative simplification of billing activities associated with pre-care packaged pricing.
In addition to this collaboration, Mayo Clinic will also be installing Optum360 technology and revenue management services to modernize and consolidate Revenue Cycle Management functions for the organization, which will create cost efficiencies.
10 things I heard from a CMIO today at HIMSS15
Dr. Brian Yeaman, CMIO, at Norman Physician Hospital Organization shares his shares his perspectives on health IT, physician frustrations, improving patient care, and the art of medicine at HIMSS15. 
Here are some highlights:
– "In an average 12-hour shift, a physician may have 80-90 logins to the computer. Think of all the keystrokes in between. That's why they have no time to interact with patients or each other."
– "80 percent of documentation is formatted or copied from other parts of the EMR. That leaves only 20 percent to tell the patient story, and you can't ask doctors to type it so that story is lost."
– "Ever since CPOE, no one is doing the "reason for consultation," so you have no idea why a patient is coming in to see you. You try to read the notes, but you can't find it in there. You might see they had a head trauma, but you're a GI doctor. Then you have to ask the patient if they know why there seeing a GI specialist and they'll have no idea. Using voice to capture comments from physicians gives the next physician the color that is otherwise lost."
– "What I miss with typed notes is the expansion of my clinical thought process, expanding a clinical impression—that is the art of what we do, that's what makes us different from computers and machines.  That's what I like about voice technology.  We're capturing patient data but the art of what we do as physicians isn't lost."
– "The EHR at times has come between patients and physicians, but being able to step back and use technology like voice recognition means that we are spending more face-to-face time with our patients.  Not only is the quality of the note more robust, we're back to practicing the art of medicine, and we are fully present in the exam room with our patients— making sure they are heard.  I think it's that's a big win."
Women's Health Leader Dismayed by Proposed Changes to Meaningful Use Criteria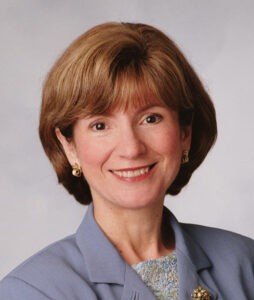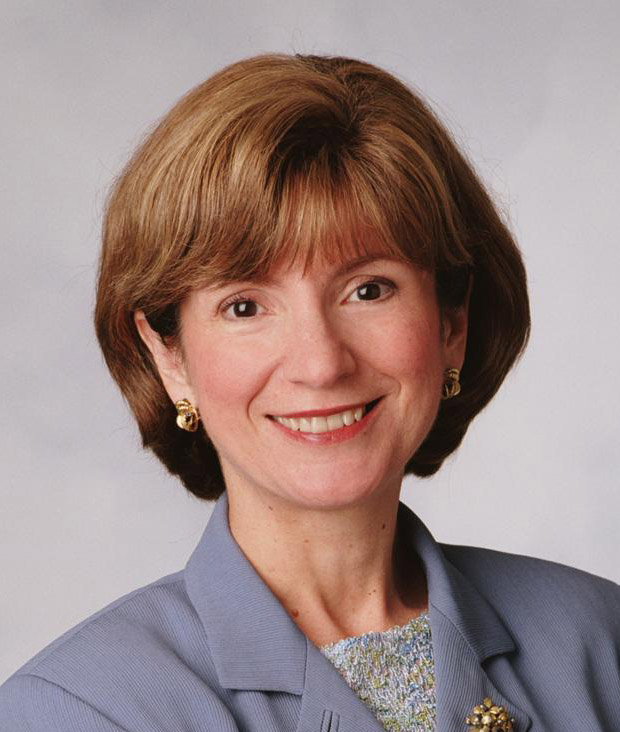 Debra L. Ness, President, National Partnership for Women & Families issues statement in response to the recently proposed modification to meaningful use for 2015 to 2017, released by CMS on Friday. 
"The proposed modification to meaningful use for 2015 to 2017, released by the Centers for Medicare & Medicaid Services (CMS) on Friday, is a startling and unwelcome departure from the administration's commitment to health care transformation that produces higher value, more patient- and family-centered care. All of us who care about achieving the 'Triple Aim' — better care, better health and lower costs — know that success depends on patients being equal and engaged partners, true co-creators, of their health and their care. This rule signals a turn in precisely the wrong direction."
Top Tweets
Information is SHARED asset, should be flowing through #healthcare system freely, not taxed & tolled along way. @BruceDBroussard #HIMSS15

— Mandi Bishop (@MandiBPro) April 14, 2015
"To be effective you need to say "no". Can't be on every project or u risk not getting anything done" @KBDeSalvo #HIMSS15 #HITchicks #hcldr

— Colin Hung (@Colin_Hung) April 14, 2015
#theWalkingGallery by @ReginaHolliday w/ @HIStalk @LALupuslady @VRulon @CarlyRM @mcamp41 @kymlmartin #himss15 #hcldr pic.twitter.com/B5Lr9TDqj8

— Wen Dombrowski MD (@HealthcareWen) April 14, 2015
RT @KBDeSalvo: Celebrity sighting! #himss15 @ahier @ONC_HealthIT pic.twitter.com/UadcSNu9KV

— Brian Ahier (@ahier) April 14, 2015
@RasuShrestha: I think u both are! "Scintillating conversations at #HIMSS15 with @healthythinker! Brilliant!" #HX360 pic.twitter.com/PDau8DAQ5N

— harriseve (@harriseve) April 14, 2015
Amazing #HITchicks gathering. EVERYONE in this photo is a powerhouse. #HIMSS15 #hitsm #hcldr pic.twitter.com/EEMu1YoOHI

— Colin Hung (@Colin_Hung) April 14, 2015
Recipient of #HIMSS15 Physician IT Leadership Award @williamhersh #Congratulations! With his Father and family pic.twitter.com/bHekg23hiw

— Jonathan Ware, MD (@JonathanWareMD) April 15, 2015
Congrats! @gnayyar #HIMSS15 Board of Directors Service Award #awesome pic.twitter.com/sAlaacyvLh

— Jonathan Ware, MD (@JonathanWareMD) April 15, 2015
How intent on tweeting are these guys? @drnic1 #hitmc pic.twitter.com/lpodyG6RRz

— Kathy Nieder MD (@docnieder) April 15, 2015
#HIMSS15 Hashtag Analytics
Tuesday's #HIMSS15 hashtag generated 115,481,216 impressions from 23,740 tweets. Top day 3 #HIMSS15 influencers include:
– @HIMSS
– @humana
– @wareflo