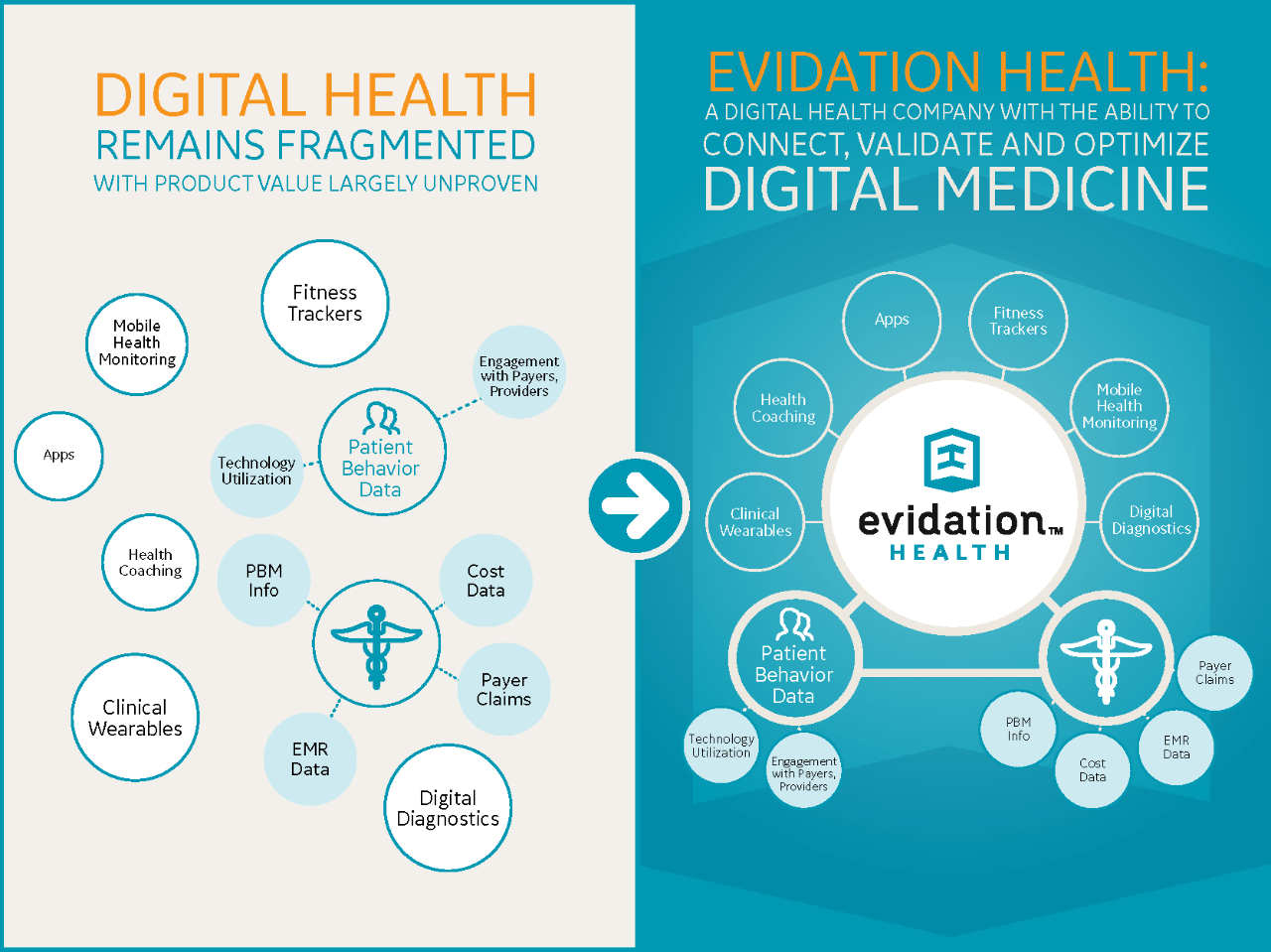 Today, GE Ventures and Stanford Health Care has announced the launch of Evidation Health, an independent digital health company focused on validating real-world clinical and economic evidence for digital health products and platforms.
According to digital health seed fund Rock Health, more than $4B was invested in over 250 digital health companies in 2014 alone. As this new breed of digital health tools and technologies enter the market, these new products have not been validated to provide any real clinical or economic evidence in real-world healthcare settings. Without validated data to support these claims, healthcare purchasers often struggle to identify those that will most significantly impact outcomes and improve patient care.
To solve this problem, Evidation Health combines health outcomes data with new approaches to predictive analytics to identify and deploy the most effective and efficient patient management strategies and interventions. 
"Our company has the core capabilities to make precision digital medicine a reality. We envision a digital health-enabled future where clinical interventions can be customized and concentrated in ways that maximize clinical and economic benefit for payers, providers and, most importantly, patients," said Evidation Health Chief Executive Officer Deborah Kilpatrick in a statement. 
To accelerate commercial progress, Evidation Health has partnered with The Activity Exchange, a digital health company with strong predictive analytics capabilities, and closed its Series A financing in January of 2015. The round was led by GE Ventures, with participation from Asset Management Ventures and Rock Health. The company plans to aggressively forge new partnerships while continuing its corporate and academic collaborations with Humana, Biogen Idec., Sanofi, Harvard Business School and Wharton and others. 
Evidation Health employs between 10 and 15 people led by Deborah Kilpatrick, chief executive officer; Christine Lemke, chief product officer; and Amy Belt Raimundo, chief business officer; along with Board Members, Rowan Chapman of GE Ventures and Skip Fleshman of Asset Management Ventures.