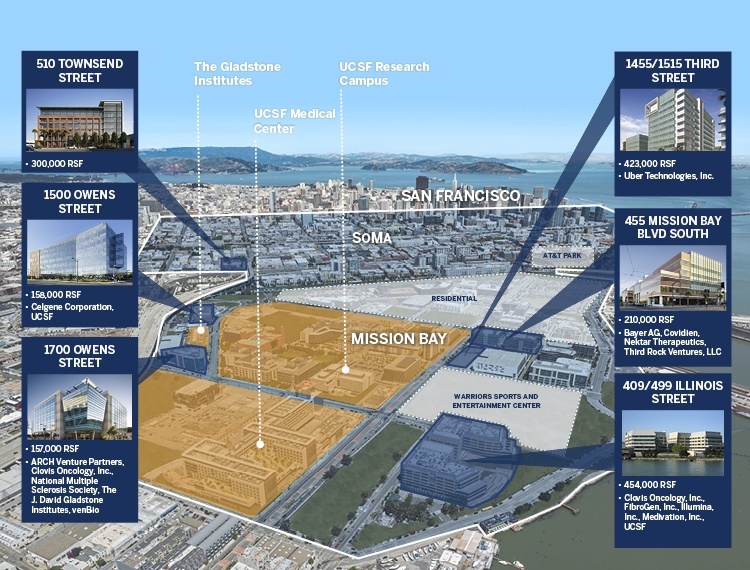 Alexandria Real Estate Equities, the largest owner and developer of real estate for the life-sciences industry in the nation wants to raise up to $20 million to build digital health startups in San Francisco, SFGate reports. Last year, the real estate developer announced that it would start three new accelerators nationwide to focused on agriculture, biotech and digital health. The biotech space is already up and running in New York City and has attracted giant pharma companies such as Pfizer Inc. and Eli Lily & Co with $51 million in funding. The agriculture space is scheduled to open later this year in North Carolina. 
The new digital health accelerator space will most likely be located in the Mission Bay area or South of Market in San Francisco. With $15 to $20 million from venture capital and outside investors/partners, the real-estate developer's goal is to provide digital health startups the needed infrastructure. No building or opening date has been announced yet. 
Alexandria has already built an industry cluster of life science companies in the Mission Bay including Amgen, Inc., Bayer AG, Roche, Stanford University and others. Rock Health, provider of full-service funding to digital health companies headquarters is located at Alexandria's 455 Mission Bay Boulevard South. UCSF Medical Center at Mission Bay and its Center for Digital Health Innovation is also located in the Mission Bay. 
The industry is one of the hottest areas in technology with digital health funding surpassing $4.1B in 2014 according to the recent Digital Health Funding: Year in Review 2014 Report by Rock Health.