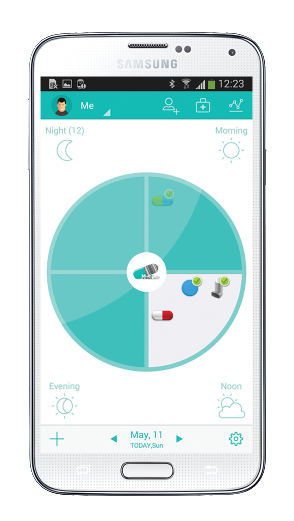 MediSafe™, global medication management platform that reminds patients to take their medications via smartphones and tablets, announced today that it has raised a $6 million Series A Round led by Pitango Venture Capital. Others participating in the round include 7wire ventures, as well as investors from previous rounds, including lool Ventures, TriVentures and Eyal Gura. The company reportedly turned down an acquisition offer of $25 million by a medical data company, according to Geektime. 
Medisafe Platform Overview
MediSafe's mobile-first approach involves creating personalized interventions to the major causes of non-adherence – forgetfulness, lack of support, emotional distress, information overload, low engagement, and rising medication costs. Through its platform, the company is enabling tighter care coordination between patients, caregivers or "MedFriends," physicians, and other providers. 
The MediSafe platform now includes web and SMS sync via branded solutions with pharmaceutical companies, HMOs, pharmacies, electronic medical/health records companies (EMR, EHR) and more. MediSafe also aggregates anonymous patient behavior data for pharmaceutical and healthcare companies, serving as a bridge between patients and health providers, improving health outcomes while benefiting all stakeholders across the healthcare ecosystem.
Expansion Plans
MediSafe will allocate the $6 million in new funding towards accelerating user growth in the U.S. market, where nearly half of Americans are prescribed at least one medication on a daily basis. The company will focus on expanding the suite of medication management solutions available, enhancing overall user experience within its mHealth apps, and accelerating market penetration through a network of distribution, technology and data partnerships. 
To support the market expansion, MediSafe has relocated its headquarters to Boston, Massachusetts and hired Jon Michaeli as Executive Vice President of Marketing and Business Development. Mr. Michaeli has extensive digital consumer background and comes to MediSafe from Sermo, where he worked closely with physicians and other healthcare industry constituents for over three and a half years.
"We believe adherence is a critical pillar to improve quality of care on a global scale, and in the near term, we are focusing our efforts in the U.S. given the dynamics and the speed of mobile technology adoption in this healthcare market," said MediSafe's CEO, Omri 'Bob' Shor. "We are excited to welcome leading investors Pitango and 7wire Ventures, who are true innovators in the field of digital health. This funding will support our growth in the U.S., as we continue to expand our platform, with the mission of bringing value to patients through connectivity to key stakeholders in the healthcare continuum."
Recent Awards
MediSafe has won first place in Health 2.0's Traction Startup Competition for its leading mHealth solution, has been named 4thmost innovative healthcare company by Fast Company magazine, has won the Digital Health World Cup in Stanford University, and has secured second place (and a prize valued at 2 million Euro) from Seven Ventures (7VPD).
1.3 million people have downloaded the application from Google Play and iTunes App Store, 52,000 of which have rated it 4.5 out of a possible 5 stars. Its users have an average medication adherence rate of 86%, compared to the 50% average adherence figure for the general population cited by both the World Health Organization (WHO) and the Centers for Disease Control (CDC).