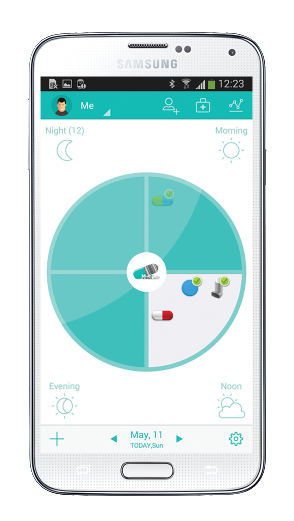 MediSafe, a mobile health medication management platform connecting patients and health providers has won first prize in this year's Traction: Health 2.0's Startup Championship.The top-rated and cloud-synced platform allows doctors to increase care quality between office visits by sending "automatic prescriptions" with take-as-directed instructions directly to patients through their mobile app. 
Traction is part of Health 2.0's Annual Fall Conference in Santa Clara, exhibiting innovative digital health solutions for both providers and consumers. Traction is not a pre-seed contest; rather the judges looked for companies scouting a Series A in the $2 – 12 M ranges.
"We are so excited to win this competition against such worthy opponents," said Omri Shor, MediSafe's co-founder and CEO, "having started MediSafe to help our father avoid serious problems with taking his insulin, we're all about protecting family and friends in taking their medication. This is such an honor."
The MediSafe platform now includes web and SMS sync via branded solutions with pharmaceutical companies, HMOs, pharmacies, electronic medical/health records companies (EMR, EHR) and more. MediSafe also aggregates anonymous patient behavior data for pharmaceutical and healthcare companies, serving as a bridge between patients and health providers, improving health outcomes while benefiting all stakeholders across the healthcare ecosystem.
MediSafe has been downloaded for free in Google Play and the iTunes App Store over 900,000 times, reminded users to take over 65 million doses, and been viewed by users over 60 million times. Its users have an average medication adherence rate of 86%, compared to the 50% average adherence figure for the general population cited by both the World Health Organization (WHO) and the Centers for Disease Control (CDC).