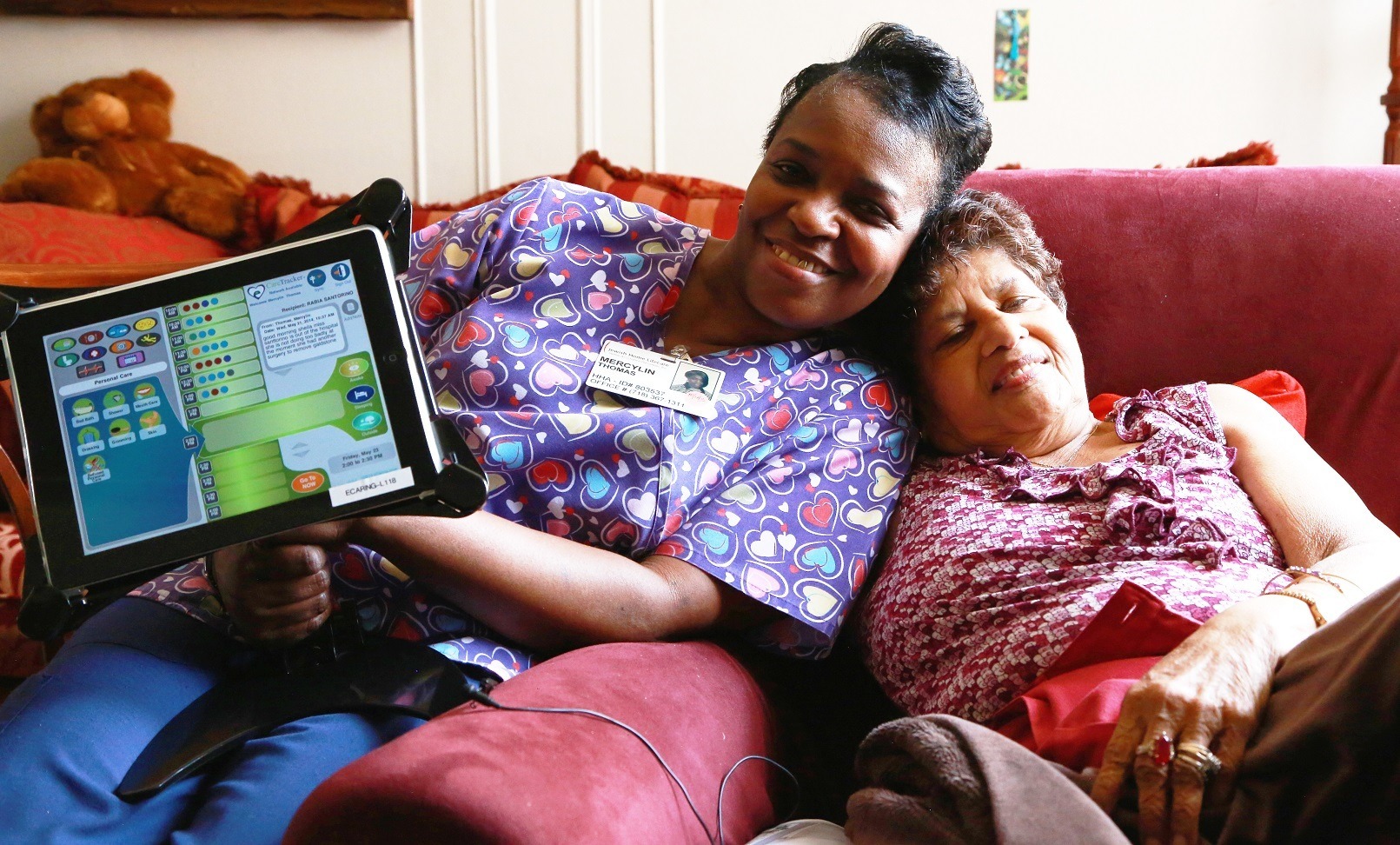 Founder and CEO, Robert Herzog of eCaring describes how tailoring programs for special patient populations will improve patient home care while reducing risks of hospital readmissions. 
Real-time health monitoring including the patient's home continues to gain importance as pressures come from a variety of sources to reduce risks and costs of readmissions and hospitalizations. The Centers for the Medicare and Medicaid Services (CMS), enforcing the 2012 Medicare Readmission Reduction Program, the States and managed care organizations have to deal with tighter budgets, rising costs of service, and stricter capitation rates.
Until recently, home care reporting was archaic at best. The home was a "black box" where no information was generated when a home aide entered the residence and closed the door. Well-intentioned aides and nurses visited a patient's home, administered care, and documented their visit in piles of paperwork that were often not reviewed or actionable.
Data input was first "modernized" to record home aide hours and minimal data about care by telephone. Such systems are used primarily for time and attendance. Aides visit the patient's homes and use the patient's home phone to document that their work shift has started. When the shift ends (and only when the shift is over), the home aide dials the phone to report the end of their shift, and with all the limitations inherent in pressing numbers on a dial pad, report that they had administered a few elements of care. Since they cannot see the output of what they entered, such data entry is error prone and of limited value.
To move home health care forward and to reduce costs requires a new approach. Forward thinking home aide agencies, health care providers, managed care organizations and hospitals are looking for innovative solutions that leverage the proliferation of tablets, smartphones and the ubiquitous Cloud to improve care at home, where patients spend most of their lives and where so many significant health events occur.
Thanks to technology, the "black box" of healthcare monitoring can be transformed into a sea of data where home health aides can gather 500-1,000 data points per month. The real-time collection and utilization of data from the home will offer these ten key benefits for specific patient populations, their families and every member of the patient's care team in 2015:
1. Bringing the Internet into the home sheds light on the "black box."
Often overlooked in a country where 58% of Americans have smartphones is that the neediest and often costliest health care users often fall below the poverty line and have no Internet access in their homes.
Bringing the Internet to the homes of America's costliest users, who are often low-income seniors that qualify for both Medicare and Medicaid assistance ("dual eligible") quickly transforms the home into a rich sea of meaningful data. With Internet access, seniors and their caregivers can transmit important patient data to care managers and doctors, as well as open the world of the Internet to the homes of the many that the "Information Super Highway" still passes by.
2. Using icons promotes simplicity of use.
Just as important as the establishment of the Web in the home is functional access to technology by creating systems that can be quickly understood by the home aide and patient, who have various levels of computer skills and English literacy limitations. Traditional text-based systems have much more limited utility.
Using icon-based systems dramatically increases the ability of aide and patients to enter significant and actionable data. Caregiving shouldn't be about spelling and grammar — icons easily communicate information, overcome language barriers and technophobia, as well as are enjoyable to use.
New York's Beth Israel Medical Center, as one example, saw the value of an icon-rich software system for reporting real-time results of patients with congestive heart failure (CHF). As one of the nation's leading cardiovascular care providers, Beth Israel enrolled a group of its patients with CHF in a real-time monitoring post-discharge program to assess the impact on reducing readmission within 30 days. Beth Israel requested CHF-specific easy-to-understand icons, care management tools, and a tracking component for each patient participating in the trial.
Beth Israel learned that the system's new icons eliminated any language barrier, while ensuring quick input of key data on the patient's weight, medication regimen, behavioral patterns and vital signs.
3. Improving communication and sharing of information means constant dialogue among patient's home, care managers and doctors that focuses on generating the best results for the patient. The virtuous cycle of communication provides the best means to engage the patient, who is more likely to provide data input if doctor, nurse or care manager respond in timely way. Knowing that "someone was there" and "I am not alone" helps patients to cope and better manage their plan of care.
Remote patient monitoring can serve as the communications hub of a continuum of care. As part of the post-discharge process, remote monitoring care managers can quickly:
View vital signs

Ensure that instructions related to plan of care, medications, diet, exercise, appointments, etc., are being followed

Respond quickly to situations requiring immediate attention.
4. Monitoring can be modified to the critical needs of a particular patient population, as was shown in the Beth Israel study. One of the leading causes of readmissions is heart failure, followed by pneumonia, chronic obstructive pulmonary disease (COPD), urinary tract infection, and diabetes. Heart failure can often lead to comorbidities, including dementia, renal failure, and hypertension.
Heart failure affects nearly 6 million Americans annually, with 550,000 new patients diagnosed each year. Four of five cases of heart failure occur in older adults. Each year, congestive heart failure (CHF) is associated with 1 million hospitalizations. The majority are readmissions or re-hospitalizations. CHF is in part responsible for close to $35 billion that is spent on heart failure each year. To reduce the risks associated with CHF, real-time monitoring can be utilized to track sudden weight gain, swelling of ankles, shortness of breath, chest pain, severe fatigue, loss of appetite, frequent nighttime urination, rapid heartbeat and other critical factors.
Related: 5 Ways Hospitals Can Reduce Costly Hospital Readmissions
5. Tracking critical activities, vital signs, medications, mental and physical state, on a daily basis from the home, ensures continuity of care and the best possible outcomes for patients.
Using real time data, members of the care team can quickly spot changes or new trends that require immediate attention, keeping small problems in the home from leading to visits to the ER.
In the case of Beth Israel, data inputted by the home aide or the patient was quickly uploaded to the Cloud where information was evaluated by a care manager. The program showed significant, quantifiable reductions. Beth Israel saw its average rate of 29% CHF patient readmissions drop by 60% to 10.5% for this trial population.
"As a low-cost tool that could save us hundreds of thousands of dollars a year, eCaring was brilliantly situated to be an extremely valuable new tool as healthcare transforms into more preventative and ambulatory care," said Dr. David Bernard, former Beth Israel chief medical officer, who oversaw the trial program.
Continue reading…