Forget the "sky's the limit." Google is reaching for the moon when it comes to healthcare innovation.
Call it bold. Call it ambitious. But one thing you can't call Google's recent foray into healthcare innovation is, well, subtle. With a mission to make "The world's information useful," and capitalize on its big-data prowess, Google is preparing to carve a serious space for itself in healthcare—right between data-enriched innovation and research revelation.
It seems like the search-engine giant stumbled into healthcare with the emergence of Google Glass in 2013, when physicians, including Dr. Raphael Grossmann (the first surgeon to use Glass in the OR), found the device useful in clinical settings. However, it seems Google's plan was to enter the healthcare space all along. In early 2013, it created a Life and Sciences division at Google X, the company's super secretive research lab located in Silicon Valley with the goal of creating major "moonshot" healthcare innovations.
Some may question Google's ability to turn its commercial beginnings into tomorrow's healthcare innovations, but why not Google? In fact, it seems like a solid next step or a company that founded and dominated the idea of seeking the answer to life's queries. The difference here—Google doesn't have to "feel lucky" to find what it's looking for— it has the good fortune to create on its own.
According to the Wall Street Journal, more than one-third of  Google's venture capital this year went to healthcare and life-sciences companies, reflecting a 9% increase from the prior two years. The company plans to continue that investment path in 2015, as it moves away from consumer Internet startups. "Barring some huge calamity, we'll see more interesting things in life sciences in 2015," said Bill Maris, head of Google Ventures.
So how does Google plan to define and perhaps revolutionize healthcare?  Here are seven places where Google is dabbling to make serious delivery on its promises for healthcare:
1. Genomics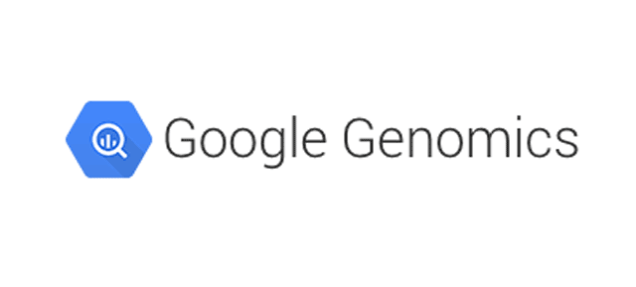 Got Genomes? Google wants to store them. One of the company's most significant "moonshots" may be to collect and compare millions of genomes to help further propel medical research. Google has competition when it comes to human data storage from companies like Amazon, IBM and Microsoft. Still, it hopes to create cloud-based consortium of sorts that will unveil new methods of treating healthcare's most troubling diseases and cancers. As a result, startups like Tute Genomics and Seven bridges are coming out of the woodwork, building genetic "browsers" as the MIT Technology Review  describes it, so that scientists can further understand the significance of genetic composition in relation to effective treatments.
Seven Bridges' Deniz Kural, whose company stores genome data with Amazon's cloud system told the publication: "Our bird's eye view is that if I were to get lung cancer in the future, doctors are going to sequence my genome and my tumor's genome, and then query them against a database of 50 million other genomes, The result will be 'Hey, here's the drug that will work best for you.' "
The cost to keep a copy of your genome with Google is just $25 per year. However, the comparison on your genome amongst millions of others could lead to priceless revelations in medical research. At least, that's the hope.
2. Cancer Research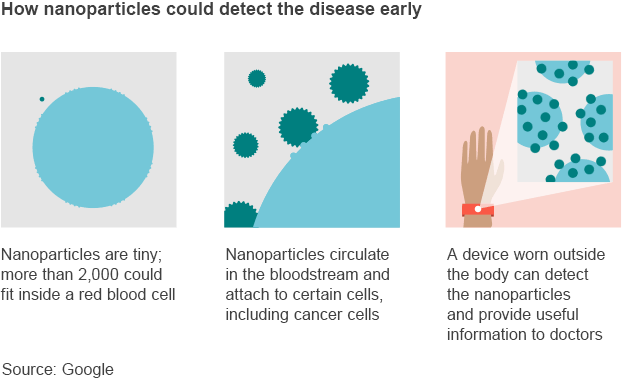 Genomics isn't the only way Google plans to take on the battle of diseases and cancers. It's also working on how to detect such ailments before they even start by building a cancer-detection pill. According to Wired, the pill will be filled with nanoparticles that magnetically latch onto certain cancer-related molecules in the bloodstream, while the accompanying wrist wearable will alert the wearer of any problems.
To tackle this feat, Google had built a multidisciplinary team of experts in chemistry, physics and biology. Still, it may be years away from making this idea easy to swallow in the marketplace. Google has yet to test its nanoparticles on humans; the prototype has only been tested in artificial human limbs.
The other major factor: Google will have to demonstrate that the particles do indeed latch onto markers in the bloodstream indicative of causing cancer. Additionally, it may be challenging for Google to gain the Food and Drug Administration's approval since there are greater considerations when exploring the risk-benefit ratio of ingestibles.
3. Health & Fitness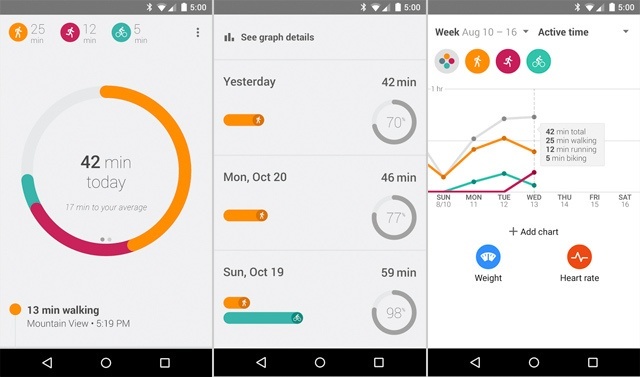 Google's entry into healthcare wouldn't be complete without a contribution to the fitness apps and wearables that are merging in the consumer market. To compete with the likes of Apple's HealthKit, Google created Google Fit, a platform that allows users to track their fitness goals. Subsequently, the company created a Google Fit App where Android users can capture all their movements throughout the day, (like walking, swimming or cycling) via device sensors or companion wearables.
When comparing the Google Fit app to HealthKit there is no clear winner, according to Tech Times. However, Google may draw greater appeal for its flexibility, as the Google Fit app works with many more companion devices. Meanwhile, Apple's HealthKit is only compatible with its watch and will not work with Android Wear Devices.
4. Google Glass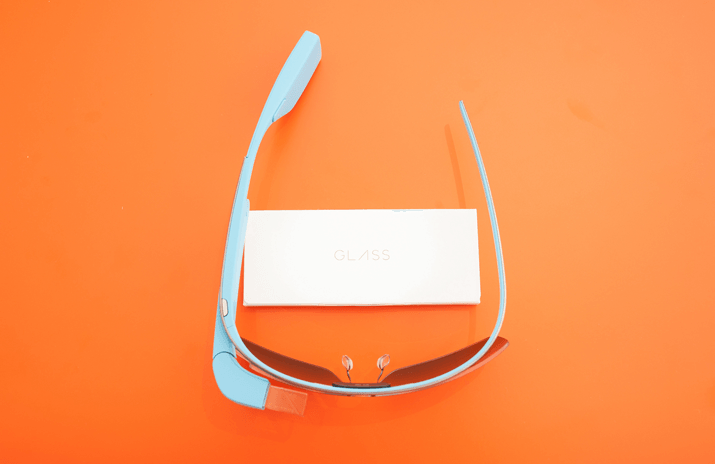 Truth be told, Google Glass wasn't devised as a device solely to be used in healthcare. It started as a consumer wearable for documenting the user's experience and searching the web at eye-level. Still, its ability to capture data while leaving its user mainly hands-free was a desirable feature that gave it appeal to those in the medical field.
One of the devices earliest "explorers" was Dr. Raphael Grossmann, who used the device to broadcast a surgical procedure to medical students who watched from a remote location. Now, Glass is currently in several medical institutions in a number of pilot programs as both a teaching and teleconferencing tool.
The device does have design setbacks that make it challenging to work with. However, it has been reported that Google is answering those problems by unveiling a next generation of Glass that will have greater functionality in terms of battery life. While enthusiasm for Glass in the consumer market has waned, having a new and improved Glass device will have even greater value for those in healthcare.
Executives at the helm of startups that have emerged to enhance Glass' capabilities, like Pristine's Kyle Samani, say that Glass is here to stay. Adoption of such devices continues to grow in ERs, ORs, ICUs and medical schools. So while the speculative fate of Glass hangs in the balance, it seems healthcare may save Glass—and in turn— Glass may save lives.
Continue reading…